Innovative Hackney Central projects coming to life thanks to £600,000 Council grant awarded to businesses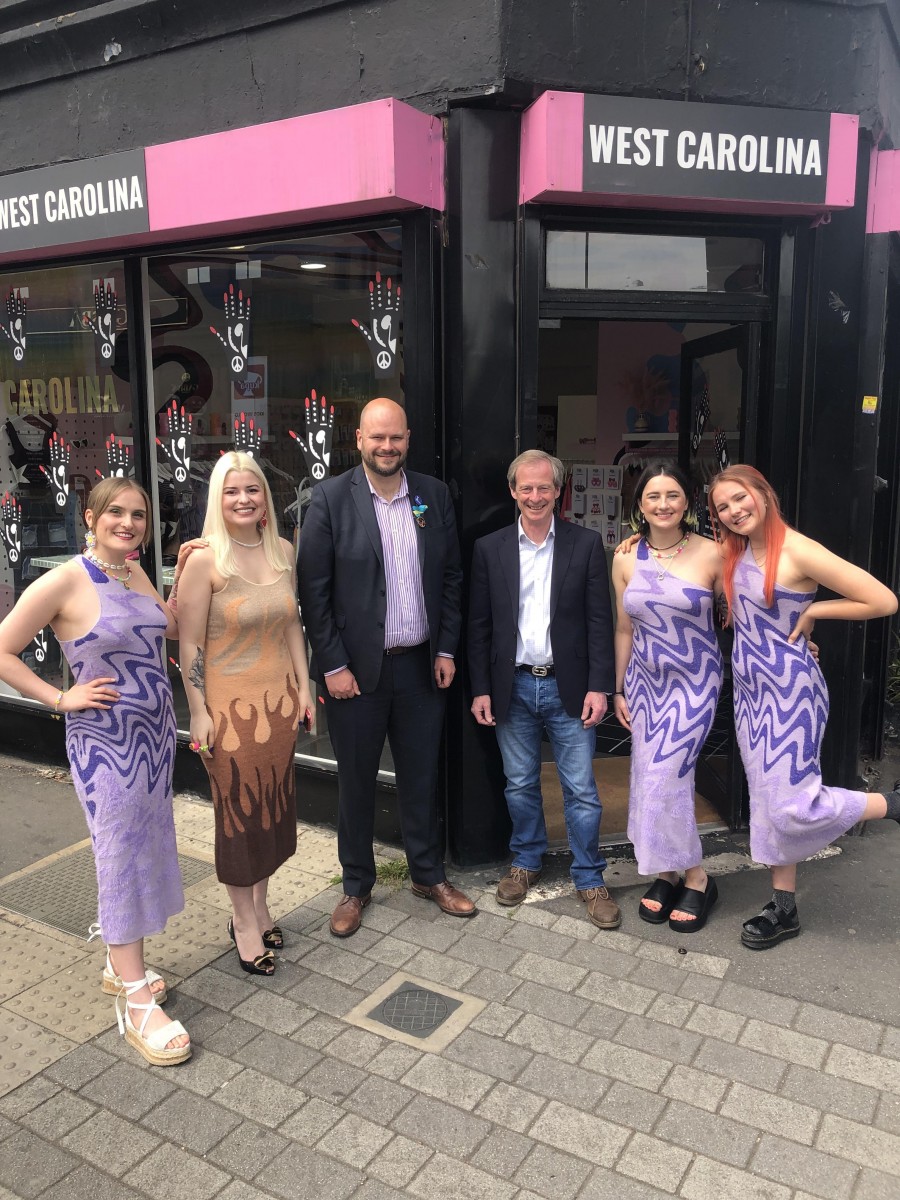 IMG_6736
Free retail space for emerging fashion designers, a festival celebrating Caribbean culture and a walking map showcasing the borough's history are among the projects awarded funding as part of an initiative to boost businesses in Hackney Central. 
The Hackney Central Impact and Ideas Fund is set to benefit 23 businesses with a share of  almost £600,000 to develop and run projects until the end of the year.
Several of the successful businesses were awarded funding to green their operations or promote a circular economy in Hackney Central. The Hackney Creative Reuse Project from Yodomo will be connecting Hackney businesses, makers, and communities to find innovative solutions to reuse waste and surplus materials creatively.
The fund supports the Council's work with businesses in Hackney Central to develop the Hackney Central plan and respond to its emerging town centre strategy missions covering local character, the local economy, community wellbeing, sustainability, and development, which will evolve based on feedback from engagement earlier in 2022.
This funding is being delivered with PRD, a small socio-economic organisation that specialises in town centre regeneration, who have been working with Hackney Council over the last year on the development of a town centre strategy for Hackney Central. 
The Hackney Central plan will include a new town centre strategy due to be published this year, which will set out a 10 year vision for Hackney Central including how the Council intends to work with the local community and partners to deliver on the priorities identified by Hackney Central's residents, community groups and businesses. 
Rosa Sulley of PRD said: "Hackney Central is one of the most authentic and exciting places in London; the new town centre strategy will capitalise upon this and help the area become a fairer, greener and a more prosperous place. The Impact and Ideas fund is the first investment in this. Businesses came forward with great ideas and are now taking a leading role in delivering practical examples of what a positive, fair and green place Hackney Central can be"
Ana Carolina, owner of West Carolina, said: "My team and I are overwhelmed with gratitude to have been selected to receive this grant. I would like to thank the team at Hackney Council for their continuous support. I could not have asked for a better borough to work in. We want to say a special thank you to the Mayor of Hackney, Philip Glanville and Deputy Mayor, Cllr Nicholson for visiting our shop in May and supporting a female-led business. We have already started offering free retail space for Hackney-based small businesses at our pop-ups. It is our mission to build a circular economy with events held in our store, West Carolina, as well as other venues in Hackney."
Hugh Thorn of Lardo, said: "It's a real tonic to receive funding from Hackney Council. Just when you thought it couldn't get any worse with the coronavirus, Brexit and inflationary pressures everywhere, to receive funding for a project that helps us not only to become