Wreath laying will remember Srebrenica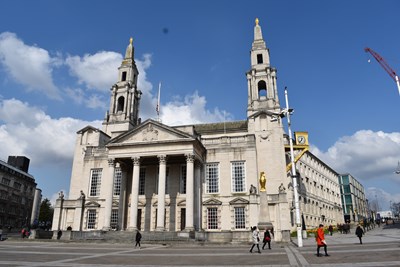 The Lord Mayor of Leeds will be joined by community representatives next week to commemorate the tragedy of the Srebrenica genocide.
The memorial event will see the Lord Mayor lay a wreath outside the antechamber entrance to Leeds Civic Hall on Monday (July 11) at 11.30am to mark 27 years since the massacre which occurred during the Bosnian War.
On  July 11, 1995, the town of Srebrenica saw the killing of more than 8,000 Bosniak Muslim men and boys by units of the Bosnian Serb Army.
They were buried in unmarked graves and today family members are still being discovered and reburied on July 11 every year, which is known as Srebrenica Memorial Day.
The day sees events take place in towns and cities all around Europe to remember the Srebrenica genocide and to reaffirm their commitment to inclusion, diversity and peace.
Lord Mayor of Leeds, Councillor Robert W. Gettings said: "It is important that Leeds stands with those in our communities in remembering the terrible events that took place in Srebrenica in July 1995 and commemorating those we have lost to the horrors of war and genocide.
"In doing so, we can honour the memories of the people who sadly died while we also unite to express our shared hope for a better and brighter future for all."
Members of the public are also invited to attend the wreath laying.
ENDS