NHS must learn to love smart IV pumps to avoid drug errors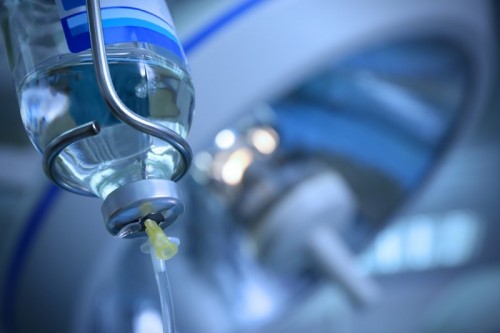 The highest incidence of potentially harmful adverse events was for parenteral anticoagulants (24.16 per 1000 administrations which risks severe bleeding. There have been reports of these events in the NHS recently.
Drugs with greatest potential for harm with an adverse event were parenteral anticoagulants at 24.16/1000 administrations, antiarrhythmics at 21.8/1000 administrations and antiepileptics at 20.86/1000 administrations. 
Some alerts were triggered because the pumps were programmed with limits that did not reflect practice in the clinic, which suggested routine practice might contribute to patient harm.
In another paper published in the journal Drug Safety at the same time, the research team collaborated with academics, patient advocacy groups and senior clinicians to develop and publish guidelines to support organisations in their adoption of smart pumps, so they are used to their full potential across the NHS and infuse drugs at standardised concentrations.
A symposium of 36 clinical and academic medication safety experts proposed strategic recommendations to support the implementation of medication administration technology to improve medication safety.
Both papers were the result of collaborations the University of Manchester, pump manufacturers Becton-Dickinson – who funded the study- and the NHS who shared their data with the team.
Lead author Adam Sutherland is a researcher at The University of Manchester based in the division of pharmacy and optometry and a practising pharmacist.
He said: "Intravenous infusion errors leading to fatalities are extremely  rare event; the vast majority of IV infusions are safe.
"But avoidable harm associated with medication is a persistent problem in health systems and the use of preprogramed infusion devices can mitigate and reducing their incidence
"Configuration of these pumps is often poorly implemented – with little consistency between hospitals.
"Even though smart pumps have been available for around 20 years and are routinely used in the USA – we estimate only 20 to 30 trusts use them in some way, and even fewer to their full capability. Within a few years, all IV pumps will have smart functionality, so it makes sense for hospitals to make full use of them."
He added: "Variation in the manner in which medicines are prepared and used within complex modern healthcare systems exacerbates these challenges, so a strategic human-centred approach is needed to support their implementation.
"Smart functionality has a role in intravenous medication safety, but only as part of a programme of interventions to standardise intravenous medication practice.
"They aren't a panacea but like a seat belt in a car in that they can avoid catastrophic injuries to patients."
Developing Strategic Recommendations for Implementing Smart Pumps in Advanced Healthcare Systems to Improve Intravenous Medication Safety is available here
The impact of drug error reduction software on preventing harmful adverse drug events in England: a retrospective database study is available here