Design
The New Cost-Effective Handwriting Tool for Online Classrooms

A graphic tablet is basically a computer input device that uses a stylus that enables the user to hand-draw images, graphics, and animations onto the screen. It basically replicates the experience of drawing images on paper using a pen or a pencil.
These tablets are effectively capturing handwritten signatures and data. Tablets consist of a flat screen on which you are able to draw or write using the pen that either comes with the graphic tablet or you can buy separately. You may be drawing on the drawing tablet, but the image is displayed on an external monitor.
However, modern drawing tablets now incorporate LCD screens for a more natural and realistic experience as well as usability.
You usually need a USB port to connect your tablet to your computer, smartphone, or laptop. Then there is graphic software that you would have to install in most cases, along with classroom software such as Microsoft OneNote, Microsoft Word, Microsoft PowerPoint, etc.
After you connect and configure your tablet, the next step is to start working with the stylus. Put the tablet bin in the working area and look at the screen while you draw your image. Whatever you draw on the tablet surface will be seen on the screen of the monitor.
Since the objective of the stylus is to remove the need for the mouse, the pen also comes with side buttons that replicate the functionality of the mouse buttons.
While teaching in rail time, the tablet makes it possible for the instructor to write statements, Commodore diagrams, equations, and similar graphics onto the classroom software using the pen.
In addition, the teachers can explain interactive content in a more refined and effective manner. They're able to edit and mark assignments, presentations, and annotations directly onto the file while they're sharing live videos with the student.
Their visualization and flexibility offer the facility of live sessions to answer questions to boost students' comprehension and retention.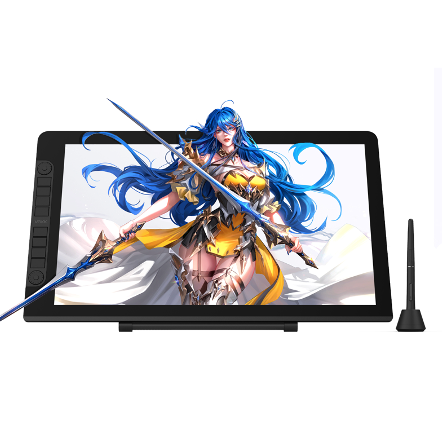 There are numerous tablets on the market that you can purchase for your online classes, such as the Studio VK 1200, Creator Pop Series, and several others.
Stylus. It goes without saying that your tablet should have a stylus. However, we prefer the petrified passive stylus in comparison to the one that you have to charge or replace its batteries.
In general, a 10 * 6.2-inch working area is preferred as it is equivalent to a common laptop screen. In case you're looking for a portable graphics tablet, you can always go with a 4*6-inch working area.
You have the option of cable or going wireless. Cable would be sufficient, yet wireless offers the advantage of using your tablet from a distance.
Use a multi-screen setup: If your computer has multiple screens, you could have your drawing software open on one screen and an online calculator open on the other. This would allow you to easily switch between the two screens as needed.
This is an important aspect that you need to consider before you invest in any sort of graphics tablet. For starters, you need to know that the tablet is compatible with your classroom software and the type of operating system you use.
In general, the tablet does offer compatibility with Windows 788.110 and Mac OS X 10.11 or above.  Some are even compatible with Chrome OS along with Linux.
The graphic tablet should also be compatible with basic, uncommon classroom software, including Microsoft Word, One Classroom, MS Excel, etc.
Also, you need to be compatible with Android or iOS, especially when you're trying to use them with your smartphone.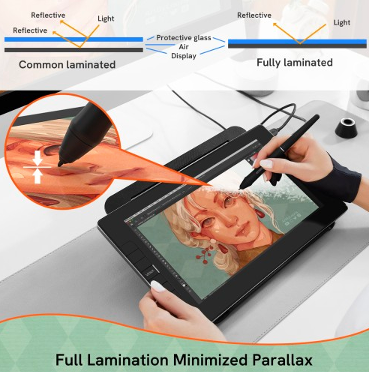 The more sugar, the sweeter the drink! Of course, with more money, you are bound to get a tablet that is feature-rich. However, this does not mean that you have to empty your pockets. On the contrary, choosing mid-range tablets from Veikk would help you get value for money!
For online classroom teaching, pressure-sensitive levels might not be of great importance. However, if you're planning to teach arts or drawing online, it is imperative that you invest in a tablet that offers a great level of pressure sensitivity. As it would provide you with complete command over the subtleness, opacity, and thickness of your line.
So, before investing in a graphic tablet, it is important to understand how it works and what it offers. After that, you need to ensure that the tablet that you're planning to buy has the basic functionality and features that are imperative for effective online teaching.
Almost all tablets by Veikk offer the above-mentioned features and functionality. In addition, most of these tablets are extremely cost-effective.