Health
Online Counseling: Overcoming Stigma and Seeking Support on Calmerry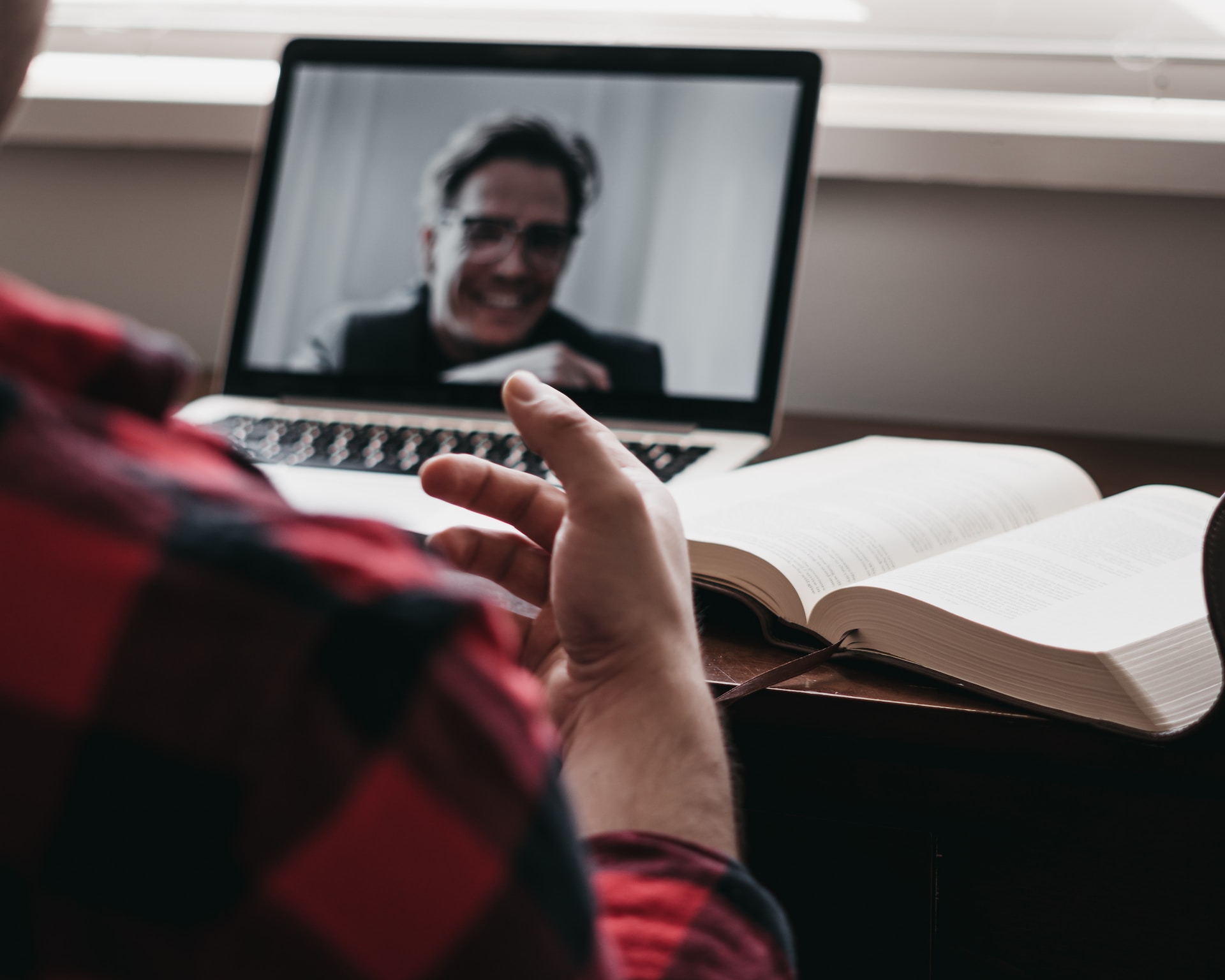 Mental health problems are more prevalent than ever. More than 25% of adults in the US struggle with anxiety daily, and more and more individuals start to feel the harsh symptoms of depression. Seeking support has become a key aspect for many individuals, but access is still limited, either due to costs, time, or availability of mental health clinics.
Getting help is also challenging for individuals who are afraid of overcoming stigma or may feel extremely vulnerable when discussing their personal problems with a stranger. Because of this, therapists are putting more effort than ever to make sure that their clients feel safe and understood.
Despite this, mental health is still surrounded by many myths and misconceptions, which further deters people from seeking the help they need. Most commonly, people don't start online counseling due to a perceived lack of time – especially to book appointments and go to the therapist's office when they have a full-time job and many other responsibilities, such as childcare or elderly care.
Fortunately, there is a solution that helps to overcome these problems: telehealth. In the next sections, we'll discuss the benefits of online counseling on Calmerry and how it is changing the lives of thousands of people.
What Is Counseling Stigma?
Perhaps the most important type of stigma when it comes to mental health is public stigma. Although society has advanced considerably in the past years, discrimination, prejudice, and many misconceptions continue to exist.
People have always been wary of seeking mental health help, trying to avoid the labels some may put on them – such as being "unstable" or even "crazy". An endless number of negative terms and thoughts have been associated with mental health, so it is no wonder that many still don't seek the help they need due to societal pressures.
Another type of stigma associated with mental health support is the one that individuals self-inflict. Self-defeating talk is common among individuals who consider getting help. This happens when an individual takes all the negative terms and labels from outside and internalizes them. This is a self-destructive behavior because it may lead to social isolation and further strains, and people may even think that their mental health problems define them.
However, just like having a cold or flu doesn't define you, dealing with anxiety or depression is not a defining feature of your character either. Learning how to overcome this stigma not only as an individual but also as a society is crucial for well-being and a healthy, happy life.
What Is Calmerry?
Calmerry is an online counseling platform that provides teletherapy to its users via texting and video calls. The platform employs multiple vetted specialists that cover a wide range of issues, allowing people to access the care they need from the comfort of their home, at the office, during lunch, or any other time whenever they need support.
A shining feature of Calmerry, which makes it stand out from its competition, is the cost-effective unlimited texting therapy. For only $50 per week, users can text their therapists at any time, unlimited texting, every day. The licensed therapists reply to the users and may direct them to additional resources available for free on the Calmerry platform, such as a journal and worksheets, which can be shared with the therapist to monitor progress.
Calmerry's specialists are known for their compassionate care and efforts to create a safe space for each user. These professionals are from many states around the US, so it is easy to find a licensed therapist no matter where you live.
Calmerry: Therapists and Therapy Methods
Calmerry stands out as a low-cost counseling platform; despite its affordability, all therapists are licensed and specialized in a wide variety of issues due to the focus on quality care. Hence, each counselor has the appropriate background to help users overcome their mental health challenges.
Calmerry therapists employ a wide range of methods and therapies, depending on your issues. Upon embarking on this journey, you will have to complete a short questionnaire regarding your problems and what your therapy goals are, and then you will be matched with the right therapist for your needs. However, the platform allows you to change your therapist at any time and at no extra charge in case you are not happy with the match.
One of the most common therapies used by Calmerry's licensed online counselors is cognitive behavioral therapy, known as CBT. This is a way of identifying negative or destructive thinking patterns that affect the quality of our life and turn them into positive and realistic ones. CBT is usually used to treat many conditions, including anxiety and depression, stress, anger, panic attacks, trauma, abuse, and dealing with life-changing situations, such as divorce or the loss of a loved one.
In addition to this, Calmerry provides therapy through two methods. The most cost-efficient one is unlimited texting therapy for only $50 per week. You can text your therapist at any time during the day, even multiple times, and they will get back to you once or twice per day.
In addition, for an extra fee, you can add one or four video sessions per month to your subscription plan. If you prefer discussing face-to-face, or if you'd like to supplement texting therapy, this is a great way to enjoy the same benefits as with in-person therapy without having to commute to a therapist's office. You can schedule the video calls whenever you and your therapist are both available.
How Does Calmerry Help with Overcoming Stigma?
When stigma takes over our life, mental health conditions worsen, becoming chronic. Seeking timely help is important to recover as soon as possible. Calmerry helps individuals by providing a safe, trustworthy environment for them to get the help they need. Counseling helps to identify the root causes of mental health challenges and learn how to eliminate or manage them so that you can live a happy life.
Summary
Online therapy has been proven to be as efficient as in-person therapy. Apart from affordability and flexibility, it can be the best way to eliminate the fear of stigma. In fact, with online therapy that can be conducted from home or any safe space via your phone, you can choose to keep this aspect of your life private. Although integrating your loved ones into your treatment plan may help you get the support you need, this is no longer a necessity thanks to the boundless privacy and confidentiality online counseling offers.