Parenting
Social Media plays a Crucial Role in Career Choices of Gen Z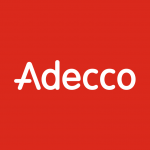 The first edition of Career Choices & the Motivations Survey was published on Jun 26th 2019 by Adecco Vietnam.
The report focuses on the important aspects affect career choices and the work motivations of Vietnam talents. 
According to Adecco Vietnam, through in-depth survey and analysis of more than 600 individuals in 3 major cities of Hanoi, Da Nang and Ho Chi Minh City, it shows that more than 48% of Generation Z (1995-2015) – members The latest workforce knows its current career via social networks. Social media has far surpassed information from schools (18.86%), friends (17.92%) and traditional media (5.66%) to become the leading source of career information. "Generation Z Vietnam with the advantage of training and the ability to find information became proactive in their careers earlier than previous generations. They start looking for internships from your first year in college and are not afraid to expand their relationship through events. However, their skills are still theoretical and need to be further trained in the working process, especially soft skills, "said Mr. Andree Mangels, General Director of Adecco Malaysia & Vietnam.
The survey indicates that 'Salary and Financial benefits' is the first priority when it comes to choosing jobs, followed by 'Professional recognition of qualifications' and 'Job satisfaction'.  However, when asked about the deal-breaker to quit a job, the number one choice is 'Lack of professional development' (51.3%), accompanied by 'Have better job offer' (32.4%) and 'Poor relationship with line manager' (10.8%).
Analysing this, Ms Thanh Le, Director, Ho Chi Minh City Office, Adecco Vietnam say: "There are many factors affect employees' working experience, mostly is not financial-related. Aside from Salary and Financial benefits, companies can control internal aspects such as Career development opportunity, company culture, and relationship with colleagues, to prevent talent loss."
In fact, when asked about the best place to train working skills, 48.55% of Vietnamese Generation Z said that they were trained through internships, 40.75% through club activities and 34.7% through part-time jobs. Many large companies now focus on developing talents from the school with the desire to build a highly specialized talent fund, suitable to the way of working and corporate culture. Sharing more about the internship period, Ms. Nguyen Thi Da Thao, recruitment specialist at Adecco Vietnam, said that "an internship is the most appropriate option not only to develop my ability to work, but also to help me understand. more about the industry and future jobs, thereby clearly defining the appropriate job and career orientation for yourself".
Conclusion from this survey, Adecco Vietnam said that, with the growing trend and the demand for high quality talent is increasing in Vietnam, the company needs to understand carefully the reasons that affect the choice. Select the career and work motivation of the employee, especially across different ages and career periods. Thereby building a reasonable strategy to attract, retain and develop appropriate talents.
You can download the full survey result in the infographic format here: https://adecco.com.vn/en/knowledge-center/detail/career-choice-and-motivation-at-work
For further details, please contact:
Ms. Thao Duong – Senior Marketing Executive
thao.duong@adecco.com or +84 907 521 535
Facebook: facebook.com/adeccovietnam