New Lords of the Metaverse? Mushe Token (XMU) and Decentraland (MANA)
Mushe (XMU) is looking to become the most sought after crypto in the metaverse.
Since emerging into the world of crypto, the metaverse has been gaining in popularity.
Major brands like Meta (formerly Facebook)  and Microsoft have recently announced their intentions to become part of the metaverse.
In this article, we are going to talk about two cryptos that are currently making waves in the metaverse. Let's find out.
Decentraland (MANA)
Decentraland (MANA) has been part of the metaverse for some time now. It's been dropping in value, just like most other cryptos,  in the unstable markets. MANA's value has plummeted by 40% in just one month.
Decentraland (MANA) has been going through a rough time after having attained an all-time high of $5.90 around late 2021. With a price of just over $1 at the time of writing, it's clear that the token has lost over 80%.
Decentraland (MANA) offers users the ability to buy and sell virtual land in the metaverse. It has a software that's built on smart contracts, which allows those who own the Decentraland (MANA) token to vote on different things including land auctions as well as developments listed in the metaverse. The MANA token can be used for purchases and payments.
Even though Decentraland (MANA) has been seeing serious negative trends in its price movement lately, many are suggesting that it will be able to turn its market performance and increase in value soon. Their target is to reach $5.00 before the year ends – Can they do it?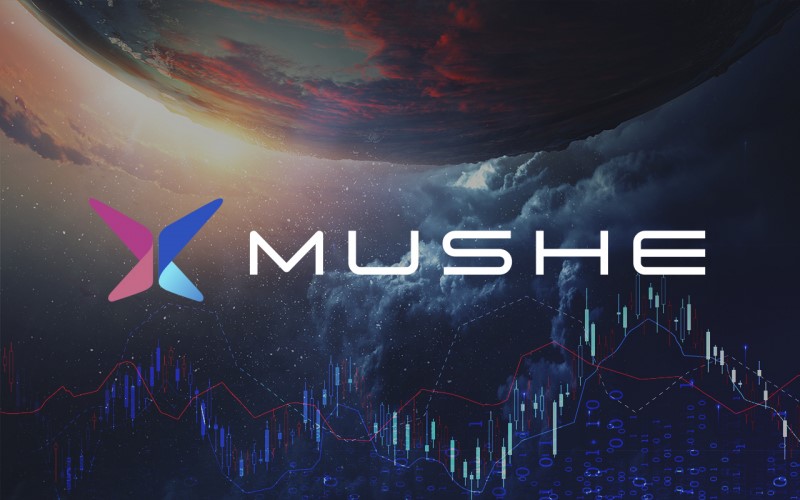 Mushe Token (XMU)
Mushe Token (XMU) has stated its plan to create a metaverse where its users can all trade and communicate with ease while they host DeFi and varied gaming options in a bid to climb to the top of the digital world.
Mushe Token (XMU) developers have stated that they are working on creating a Musheverse where its users can make use of the products and services the platform has to provide.
Mushe Token (XMU) plans to ensure that NFTs have their ownership representation in its metaverse. Property and product developers will enjoy amazing opportunities in the metaverse to create all kinds of goods (such as music or art pieces) that can then be sold for rewards and profits. Mushe Token (XMU) aims to grow its community and value soon.
Since Play-to-Earn (P2E) games have become a highly appreciated section of the crypto world, many new users are trooping in daily. This is basically because P2E has been able to give users the ability to earn money while spending time playing games.
Developers of Mushe Token (XMU)  are trying to create a very unique gaming system with advanced technology that'll benefit users around the world. In its metaverse, gamers will be able to win competitions and gain rewards such as in-game XMU tokens with real-life use.
One thing that's certain when it comes to Mushe Token (XMU) is the fact that its coin could offer investors so many opportunities – Investing in the presale might lead to hefty returns!
Links to MUSHE:
Pre-sale: https://portal.mushe.world/sign-up
Website: https://www.mushe.world/
Telegram: https://t.me/musheworldXMU
Twitter: https://twitter.com/Mushe_World
Instagram: https://www.instagram.com/mushe_world/