Can you spot Queen of Hearts? – Latest mind-boggling puzzle to challenge the internet
Here's the latest mind-boggling internet puzzle which isn't for the faint of HEART.
This image features packs upon packs of playing cards, each bearing the famous red suit – but there's only one card that shows the Queen of Hearts.
Unlike the fictional Queen of Hearts character created by Lewis Carroll, this one isn't vying for attention and looking to be centre-stage.
Instead, she's tucked away in a place she thinks she'll never be found, deviously hidden among her organ-adorned royal subjects.
The brain-teaser was created by live casino Casumo.com, whose spokesperson Greg Tatton-Brown said: "This is surely one of our toughest puzzles yet, and after a minute or two of searching we were feeling royally flushed.
"We were relieved to see our luck finally change, however, and our heart skipped a beat when we finally spotted the shy and retiring unseen queen peeking out from the sea of red and white."
PUZZLE: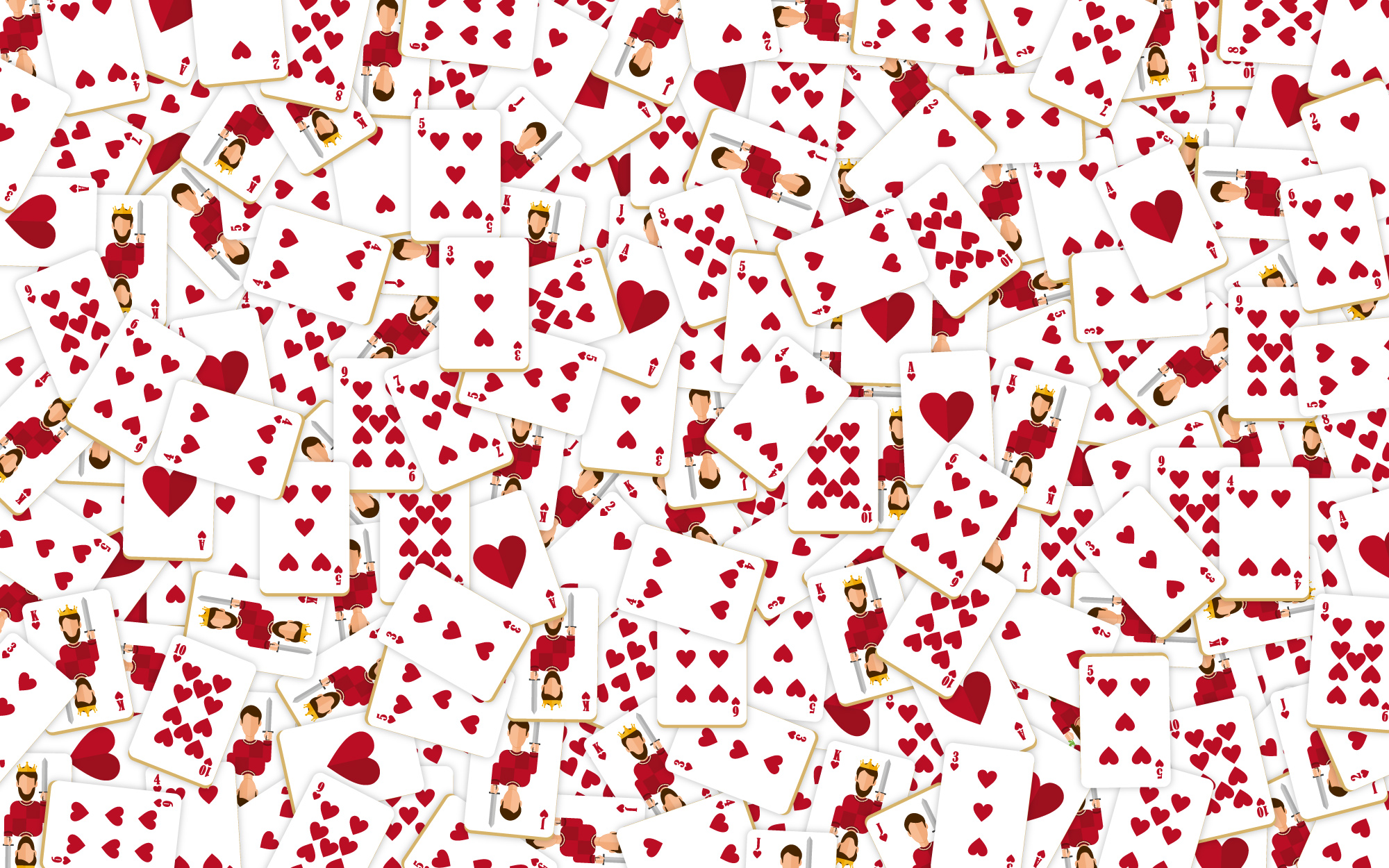 ANSWER: