CROWD FOR ANGELS SEES SIGNIFICANT GROWTH SINCE BOND OFFERING AND ICO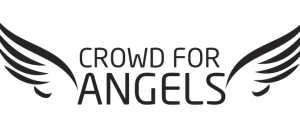 Crowd for Angels, one of the UK's leading crowdfunding platforms for shares, crowd bonds and tokens, is delighted to announce it has seen significant growth and corporate progress since the successful Initial Coin Offering (ICO) of its ANGEL tokens in March and as a result of its ongoing Liquid Crypto Bond issue.
Funds raised from the bond have started to be invested in a variety of crowd bond issues listed on the Crowd for Angels platform, helping a range of small businesses to finance the next stage of their growth plans. In recent weeks, car rental business JamJar successfully raised £103,196 on the platform by issuing an 8%, 15 month crowd bond, with Crowd for Angels also investing in the issue.
Launched at the end of 2017, the company's bond issue and ICO will see up to 5 billion "ANGEL tokens" issued to investors. The tokens are being issued as a reward for investing in the bonds and, to provide liquidity, have been listed on crypto currency exchange GetBTC.The tokens are currently trading at a price of 1,680,000 ANGEL tokens to 1 Bitcoin.
As part of the ICO strategy, the tokens are also being used as a marketing tool, rewarding investors for engaging with the Crowd for Angels platform, advertising and media. Using various token based marketing strategies, Crowd for Angels has risen to third place in the most visited UK crowdfunding platforms (according to Alexa.com) after seeing website visitor figures grow by 290% between March and the end of May this year. Attracted by token rewards, investors recently provided the company with valuable data, with a survey of investment attitudes attracting over 1,300 responses. In addition, the experience gained during its ICO has led Crowd for Angels to offer new products and services including crypto backed bonds, private sales for tokens and seed capital for crypto companies.
Tony De Nazareth, CEO & Founder of Crowd for Angels, commented: "We are delighted that the successful Initial Coin Offering has progressed as planned. The ANGEL tokens themselves have been well received by investors, provided us with new, cost efficient ways to market our services and provided the backbone of new product launches. We look forward to reporting on further growth in the coming weeks and months."
About Crowd for Angels
 At Crowd for Angels, Our goal is to bring innovative and appealing products to investors and to provide funding for companies throughout their growth cycle. We help companies raise funds through the issue of shares and bonds on our regulated crowdfunding platform.
Our investors get the opportunity to invest in shares in a tax efficient manner through the use of SEIS/EIS tax relief and through bonds that can be held in a tax free IF-ISA wrapper. We never charge our investors any fees and companies looking for investment only pay if the funding is a success.
RISK WARNING
Investing in small public listed or private companies involves risks, including illiquidity, lack of dividends, loss of investment and dilution, and it should be done only as part of a diversified portfolio. Investing in debt pitches through Crowd for Angels (UK) Limited involves lending to companies and therefore your capital is at risk and interest payments are not guaranteed if the borrower defaults. Crowd for Angels is targeted exclusively at investors who are sufficiently sophisticated to understand these risks and make their own Investment Decisions. You will only be able to invest via Crowd for Angels once you are authorised.  Please click here to read the full Risk Warning.
 This press release has been approved as a Financial Promotion by Crowd for Angels (UK) Limited (Company number: 03064807), which is authorised and regulated by the Financial Conduct Authority (Reference number: 176508). Investments made in companies listed on the Crowd for Angels platform are not covered by the Financial Services Compensation Scheme (FSCS).
Tokens and cryptocurrencies are not regulated by the Financial Conduct Authority and therefore investors do not have recourse to the Financial Ombudsman Service or the Financial Services Compensation Scheme.
The prices of virtual goods and products, like real goods and products, constantly fluctuate over time. Any currency, virtual or otherwise, could be subject to large swings in value and at any time might become worthless. As such, the value of your holding may increase or decrease over time.