MiXStudio awarded the "best caterers" now enters Mumbai after Delhi & Goa
MiXStudio catering services which was voted the #1 restaurant in India  and began operations as a caterer has been recognised as the best caterer for wedding and events in India. Owing to the large tourism that Goa entertains. MiXStudio was also the popular choice of restaurant with British travellers.  They are largely known for the premium visual displays and flamboyant food services.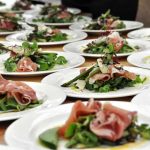 The Lunenburg food & beverage festival 2020 which was web-casted due to Covid 19 announced MiXStudio as the best caterer in South Asia category. 
The nomination were as follows
Best new comer in F&B category
Best Restaurant in India
Best outdoor caterer in South Asia
Best brand in Modern format
Most reputed brand 
MiXStudio has been actively promoting sit down dinners and non buffet formats which is a very intensive version of catering. Newly introduced in India Delhi it has been very popular with it's premium clientele that includes; CEO's The Govt of India,The UK consular generals office and various other dignitaries and celebrities.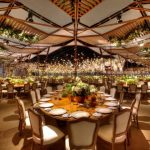 Besides sit down dinners, MiXStudio has been active in the big fat Indian wedding formats, that includes Bollywood celebrities and popular India industrialists based in the UK.  Manav Paul commented "The most important of all function for a family is wedding or an engagement ceremony. Be it menu or decor planning. Sangeet ceremony to wedding reception, we have the most elaborate and hi-end layout to make it the most memorable experience and just not the talk of town.
Manav Has Over 20 Years Of Professional Experience In Marketing, Products, F&B Catering, Visual Presentation of Cuisines,  MiXStudio is Passionate About Exceeding Your Expectations, be it modern or traditional Indian and also classical french providing Russian or butler service.
Wedding in Rajasthan is a large market share for premium and hi end catering in India. The newly opened Mumbai catering unit will enable MiXStudio access to Bollywood and it's celebrities which is a huge & promising market.  The offsite unit provides the best PAN India support for Chandigarh, Ludhiana, Ahmedabad, Jaipur which is a large and captive wedding catering base in India.
Soon to be announced is a large investment round from a UK conglomerate into MiXStudio. This will be the first round of funding that and will be announced once it's finalised. MiXStudio spokesperson Chef Manav Paul quoted. We are confident to leverage our catering growth story to a Pan India network with this funding.
MiXStudio is confident in being the most loved and best brand in the premium segment, in a market where we see everyone grappling for affordability and economic solutions, we believe and see growth in the hi end business of catering and will continue to deliver the best.
The has been an unprecedented growth in the canapés and wine pairing of menus, 7 course butler service meals  and  traditional Indian large spread Thaal. A huge platter where Indian meal is served with varied condiments and dishes. We will continue to host guests the way they were hosted with royalty & respect.
MiXStudio is delighted to be awarded as the best caterer and will continue is efforts of delivering quality and results that define excellence in the F&B industry.