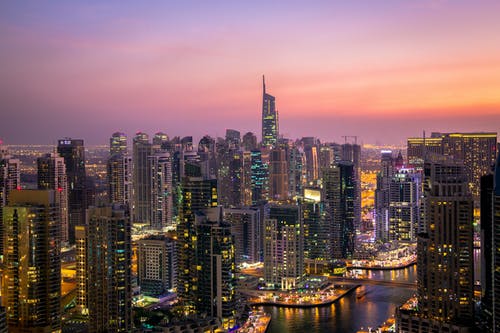 etting a personal loan can be beneficial for many things. If you're planning on taking a well-deserved vacation, getting married, or need to pay off your credit cards, you need a personal loan.
However, one of the most common requirements for a personal loan in the UAE is to transfer your monthly salary into a specific bank account that you will use to pay off the loan. To the lender, this reduces the risk of lending to you. Needless to say, this is an inconvenience for a lot of borrowers, and more people are now looking to apply for a personal loan without a salary transfer in UAE.
Luckily, many banks have now started to get rid of this requirement, and you can apply for a personal loan in the UAE without a salary transfer. Here, we'll talk about how you can do this, what you'll need, and which banks in the UAE offer this service below.
Things You Need To Apply For A Personal Loan In UAE Without A Salary Transfer
The process of applying for a personal loan without a salary transfer is not tricky. All you need to do is look for a bank that offers this loan and fulfill their document requirements.
Finding the perfect loan can be tricky. However, you have no cause to worry. We've devoted the next section to talk about banks that offer these loans and their terms.
In general, this is what you'll need to have to apply for such a loan:
Valid ID or passport
Proof of Income (bank statements, payslips, or a salary certificate)
Banks In The UAE Offering Personal Loans Without Salary Transfer
1. First Abu Dhabi Bank (FAB)
First Abu Dhabi Bank (FAB) presents personal loan without salary transfer for UAE nationals with the following features:
Loan amount of up to AED 1 million for UAE nationals
Flexible payment terms of up to 48 months
Comprehensive life insurance
To qualify for this loan, you don't need a salary transfer, but you do need:
A minimum monthly income of AED 25,000
A minimum of 18 months at your current employment
To be 21 or above.
One of the best competitive advantages of this loan option here is it is available for non-listed companies and that means that it is available even if your employer is not on FAB's Approved List of Employers
2. Emirates NBD
This personal loan has the following features:
Loan amount of up to AED 4 million for UAE nationals and AED 2 million for expats
Interest rates starting from 2.55% for UAE nationals and 3.03% for expats
No processing and insurance fees for UAE nationals
First installment due after 90 days for UAE nationals and 45 days for expats
3. Deem Finance
This finance house also offers personal loans without the need for a salary transfer. These are the features:
The flexible repayment schedule of up to 48 months
Interest rates ranging from 15.99% to 34.99% per annum
Affordable monthly installments
To qualify for this loan, you need to have a salary of just AED 5000! Deem Finance also respond quickly. After submitting your online application, you'll know whether you qualify within minutes.
Final Thoughts
There are a lot of non-salary transfer personal loan options for UAE residents now. Banks and finance houses are now providing borrowers with this option.
If you can meet a bank's minimum requirements for such a loan, we recommend applying for a loan there. This is simply because you'll get much better interest rates!