Medical
Importance of Hiring Contract Medical Device Manufacturers

Are you in search of a contract medical device manufacturer that specializes in medical device production?
Here is what you should be aware of with regard to contract medical device manufacturers and the accompanying contract manufacturing services to take on any difficulties your business may confront.
What is Medical Device Contract Manufacturing?
In the medical device industry, contract manufacturing is a common form of outsourcing that involves a third-party manufacturer, producing entire products or specific components of a larger product.
A medical device contract manufacturing company is a great way for another company to get assistance with the manufacturing process. The company that owns the design and technology has full control over the products that are made. This helps them maintain the quality and standards they need for their device.
OEMs
Original Equipment Manufacturer (OEMs) of medical devices are companies that specialize in a particular expertise, such as molding, assembly, or R&D design. They really focus their attention on a specific skill and they can be a great help with any of your medical device needs.
With contract manufacturing, you can have a contract manufacturing company handle the production process, so you can then focus on selling the final product through another company.
Medical device contract manufacturing is always working to provide the highest-quality products following the guidance of the OEM. It is done in accordance with ISO:13485 and FDA regulations, so you have peace of mind that the product you receive is of the highest standard possible.
Medical device companies often enlist outside help for a variety of reasons. This could include cost savings, modernizing the device, staying compliant with regulations, and growing the business.
What are Medical Devices?
It's amazing how far-reaching "medical devices" are! You can find them everywhere, from the operating room and labor & delivery to nursing homes, ICUs, home health care, sleep labs, and even local pharmacies.
The FDA (Food and Drug Administration) rigorously monitors and regulates all medical devices sold in the United States to ensure their safety.
Definition by FDA
According to the FDA, a medical device can be any instrument, apparatus, or implant that's used to diagnose, cure or prevent a medical condition. It could be a machine, an accessory, or an in vitro reagent.
In short, any product used to affect the structure of the human or animal body for medical purposes is classified as a medical device.
The policies for these medical devices are really strict—they're broken into three categories, like Class I, II, and III.

Scope of Medical Device Contract Manufacturing
The scope of definition for medical device contract manufacturing companies can be expansive. Several constants, however, remain consistent throughout including:
Designing and Developing Medical Devices for Production Processes
Device/equipment assembly
Evaluation and Validation
Quality Control
Assistance with Regulation
Shipping-related packaging shipment
How can Medical Device OEM Benefit from a Contract Manufacturer?
Medical companies often find immense benefit in utilizing contract manufacturing services as these services can help them to focus their facilities' resources on creating the most innovative and cost-effective devices whilst still ensuring the devices are reaching the community in a timely manner, rather than dedicating precious space to the production of said devices.
Advantages
By leveraging the services of a contract manufacturer, organizations can gain access to the following benefits:
Manufacturing with a Reduced Cost
Contract manufacturers are experienced in optimizing costs at various levels, which leads to procurement cost savings, as well as reduced resource, capability, and machinery costs. The money saved from manufacturing costs can then be allocated to sectors such as marketing and branding that determine the return on investment for the investments made.
Experience and Technology Expertise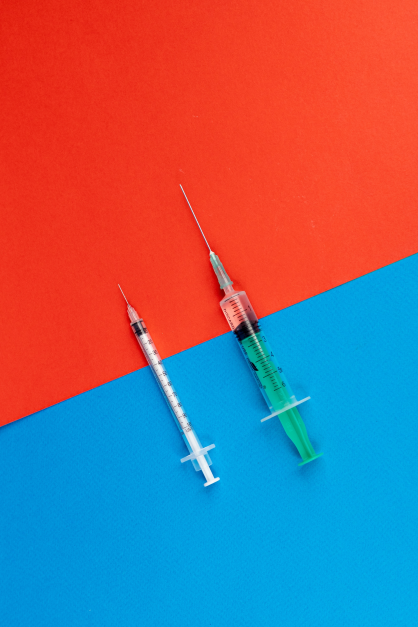 By engaging with a Contract Manufacturer, businesses can benefit from the wealth of expertise and experience across multiple industries and use these capabilities to enhance their project.
Fast Go-To-Market
The serious challenge of Go-To-Market is of particular concern to new start-ups as well as more established MedTech companies. However, by having FDA and ISO: 13485 certified manufacturing and proper documentation, Go-To-Market speed is uninterrupted.
Selecting a contract manufacturing partner that operates in compliance with all applicable regulations is crucial.
Increasing accessibility globally
By enlisting with a Medical Device Contract Manufacturer from various areas, you will gain access to a number of perks. Through these networks, you can increase the reach of your product to a wider range of locations.
Regulatory Assistance to take Products in THE Global market
A contract manufacturer with extensive experience is well-placed to support your product's international expansion.
Their breadth of expertise spanning multiple clients across various global territories provides invaluable insight into the necessary certifications needed to successfully commercialize the product in foreign markets.
Main Advantages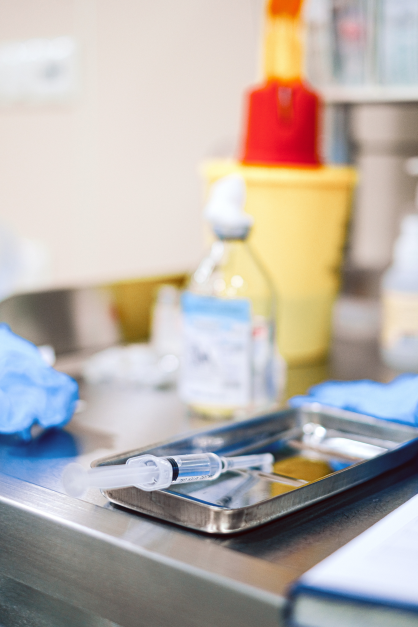 The OEM stands to gain two main advantages through the use of contract manufacturing:
No worry of quality
The OEM can rest assured that the manufacture of their medical device is in the hands of an experienced and reliable source.
More focus on Marketing
The OEM benefits from being relieved of the burden of manufacturing and is then able to focus on the business aspects such as distribution and marketing.
Contract manufacturing can be a great way to secure a profit for pharmaceutical and medical companies in the medical industry. It provides them with the opportunity to contract services that can help ensure success. This kind of manufacturing helps those in the medical field to use a wide range of different categories to ensure their profitability.
Some Disadvantages
Contract manufacturing has the potential to present drawbacks, such as the possibility of intellectual property being compromised, communication obstacles between the original equipment manufacturer and the contract manufacturer, and a lack of control over the production process.
The communication barriers, both lingual and cultural, are important to think about prior to signing a contract, especially when the contract manufacturer is foreign. This contract agreement, however, has far more advantages than disadvantages.
What you should look for in a CONTRACT MEDICAL DEVICE MANUFACTURING companies
When searching for a contract medical device manufacturing company, it is important to evaluate certain criteria, such as experience in the medical device industry, quality control and compliance accomplishments, capability to develop custom and innovative technologies, reputation of customer service and satisfaction, and availability and cost of services.
When searching for contract manufacturing services, consider services such as:
Cooperative till the end
A reputable contract medical device manufacturing organization is capable of handling your product's development from beginning to end. From sourcing the total necessary bill of materials (BOM) to formulating relevant manufacturing processes and administering requisite testing systems, they can provide reliable and affordable outcomes.
Order Volume
The companies should provide lean manufacturing practices that allow them to handle any order volume — from low to high — to meet your production demands. They should quickly and efficiently optimize a large production facility to match your product's production requirements.
Minimized lead time
The manufacturing facilities should be easily adapted to make it possible to reduce lead time when beginning to manufacture the medical product.
Cost-Effective Production
Ensuring minimal costs in the manufacturing process can be achieved by sourcing only the necessary amount of raw materials, optimizing the manufacturing process, and reducing unnecessary effort during production.
Advantages of Medical Device Contract Manufacturing Cost Reductions
Companies are not required to make capital investments in equipment and technology.
Savings can be achieved in areas such as wages, consultancy, and perks.
Contract manufacturers may take advantage of cost savings when procuring raw materials.
Consistent Quality
Everyone hopes to receive quality items consistently, so having an experienced production team to carry out orders efficiently on the first attempt is essential. Quality assurance and adequate production processes are important for making sure you always have outstanding products!
Streamlined Manufacturing
By removing wasteful and irrelevant steps in production, you can make the lead times much quicker. To get the best results, it's essential to use effective manufacturing techniques and prioritize safety and functionality when creating products. By doing this, you can make sure your end products are ready in no time!
Large Scalability
Regardless of order size, the order should be maintained. The production processes should support the efficient completion of high-volume orders, while allowing for adjustments to production levels to meet the demands of mass-scale output, without compromising quality and dependability.
Why should a startup/ large OEM sign up with a Contract Manufacturer?
A freshly established business may have limited understanding and information related to Manufacturing, and also lack the necessary resources and networks to optimize costs. By collaborating with a contract manufacturer, they can benefit from cost-efficient Manufacturing and prompt professional advice to quickly deliver their product to the market.
Conclusion
Medical OEMs (Original Equipment Manufacturers) benefit from utilizing contract manufacturing services for their products as it ensures a reliable and high-quality supply chain. This type of outsourcing reduces the cost and time associated with development and production, allowing OEMs to focus their resources on core operations and other strategic objectives.