Property
Make the Most of Small Spaces: White Bathroom Ideas With Style & Ease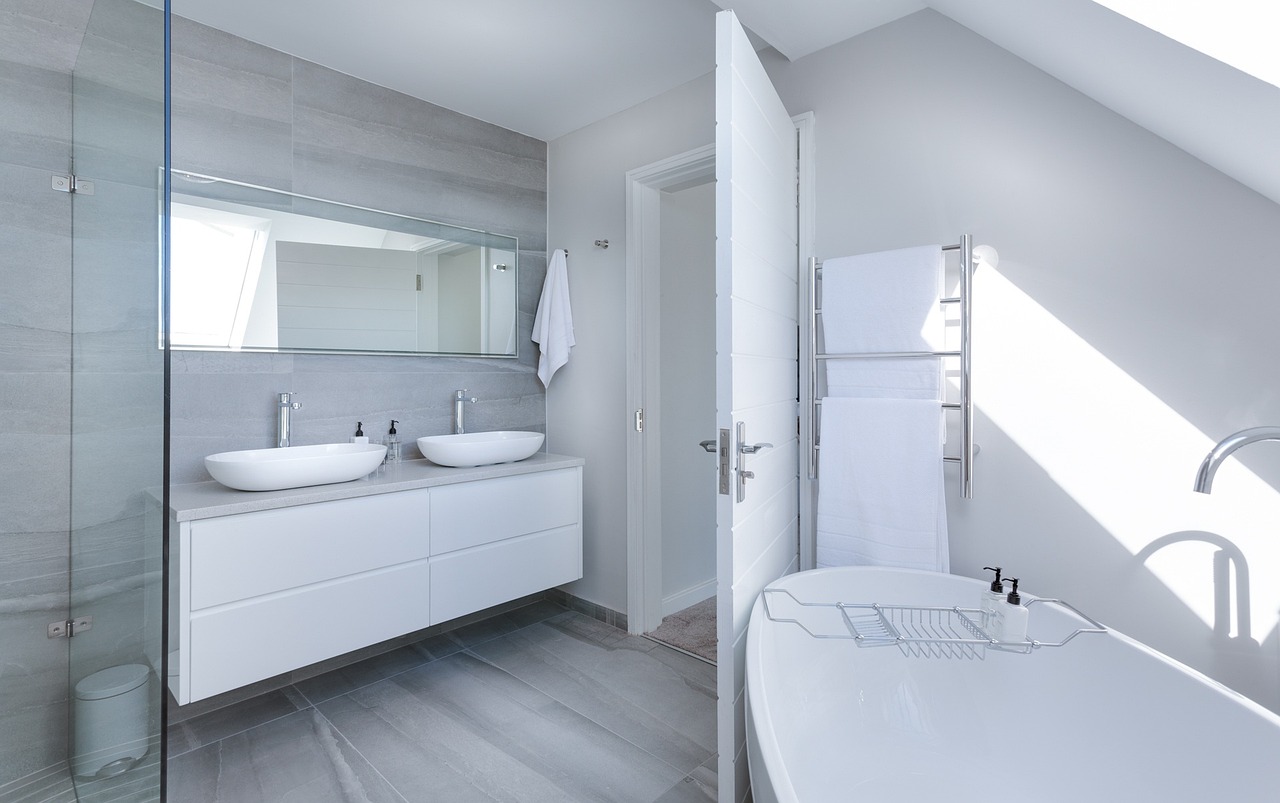 A small bathroom can feel confining and dull—but it doesn't have to be. With the right design ideas, you can make your bathroom look and feel bigger while maintaining a stylish and inviting atmosphere.
One of the best ways to do this is by creating a white bathroom design. White is a classic color that conveys lightness, openness, peace, and purity. Incorporating white into your bathroom design can help create an atmosphere of relaxation, which is essential in such a small space.
So how do you make the most of your small white bathroom? In this article, we will share some great tips on creating a stylish and inviting small white bathroom with ease. We'll provide guidance on choosing suitable materials, color combinations, layout ideas, furnishings, and more!
Space Solutions – Making the Most Out of a Small Bathroom
When it comes to small bathrooms, every square inch counts. The key to maximizing your space is to get creative – look for unique solutions that make the most of your room availability.
Using white as a primary color for your bathroom is one way to give it an airy and open feel. White is a neutral color, so it pairs well with almost any other color and can be combined with any style – modern, traditional, or eclectic. Plus, it gives the illusion of more space than there actually is!
Here are a few ideas that will help you make the most out of your bathroom:
Use white subway tiles and grout in the shower & bath area for a timeless look.

Install floating shelves on the wall and opt for glass doors to create more storage without taking room.

Hang a large mirror on one wall to reflect light into your bathroom.

Using wall-mounted or hung light fixtures will save floor space while providing adequate lighting.
Keep It Plush – Comfort and Luxury Go Hand-in-Hand
White ideas don't have to be drab or dull when making the most of a designated space. Despite the lack of mass, you can still create a luxurious bathroom with a few simple strategies.
Creating a plush and comfortable atmosphere is key in any bathroom – especially if you're working with limitations. Opt for plush towels in neutral or cool tones that add texture and sophistication, and accessorize with coordinating baskets and décor pieces. Keep it clutter-free by organizing compartments or drawers; this way, your space looks neat while maintaining the effortless vibe of an upscale bathroom.
Also, consider investing in accessories like wall racks, door hooks, or baskets that double as storage pieces. This allows you to be both stylish and functional, making the most of every inch of your small-but-mighty bathroom!
Differentiate Your Space With Eye-Catching Tiling
Consider eye-catching tiling if you're looking for something a little more high-impact. Bathroom tiles have come a long way in recent years, and you can now find every pattern, color, and texture imaginable. With white bathroom designs, feel free to go wild with the color palettes of your tiles. Just be sure to pair your statement tiles with neutral tones elsewhere in the space for balance.
Think about using patterns that look chic when you combine them with white, such as:
Hexagonal tiles

Chevron tiles

Subway tiles

Floral tiles
Tiling one wall section will create a chic feature without overpowering the space. A white bathroom can look lovely with intricately patterned tiles that draw the eye without taking up too much of the room's footprint. Regional tile motifs or classic mosaic designs will give your bathroom personality of its own while still connecting it to something timeless and enduring.
Finish Your Look With High-End Fixtures and Accessories
When making the most of space, there's no better way to finish off your design than with high-end fixtures and accessories. Not only do they provide storage solutions, but they also serve as tasteful accent pieces that complete the overall look and feel of the room. Plus, you can make them fit any bathroom size by choosing pieces that work with your style and budget.
For example, you can use a free-standing storage cabinet with mirrored doors to create an elegant style. Or, you can opt for wall-mounted shelving or towel racks to save on floor space.
To add a bit of color and texture, choose faucets & fixtures in chrome, brass, or copper tones to add a touch of warmth without compromising the minimalist theme. Also, don't forget stylish accessories like chic soap dishes, toothbrush holders, and mirrors that create an eye-catching focal point while boosting functionality.
By bringing together high-end pieces, you'll be able to create a stunning white bathroom that doesn't compromise on style or function—the perfect combination!
Conclusion
Ultimately, small bathroom ideas don't need to be a challenge. With a few tweaks and a white palette, you can create a space that celebrates style and functionality. Your bathroom doesn't have to be in dull whites and grays, either – you can add pops of color with towels and accessories while keeping the overall scheme bright and minimal.
So, next time you walk into what you think is a limited space, remember that you don't have to settle for less. Take time to plan out your storage solutions, create space with mirrors, and make the most of the light to bring a wow factor to your bathroom design. In no time, you'll have a stylish and smart space.