Bournemouth's creative community forms a collective to help emerging talent.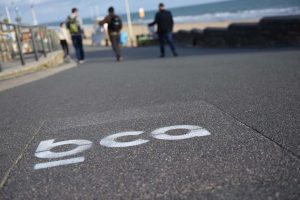 A collective of Bournemouth's brilliant creative & digital agencies based in Boscombe have teamed up to work collaboratively, with the aim to promote the creativity in Boscombe as well as to inspire and nurture emerging talent.
Boscombe Creative Alliance (BCA) this week held their first of a planned annual Agency Open Day which saw them attract students from Arts University Bournemouth/ Bournemouth University & Bournemouth & Poole College to find out more about the career opportunities that are available in the sector. Students also learnt of apprentice and internship opportunities and meet the creative teams at the agencies. More exciting announcements on a Placement Programme and Creative Awards for students were later announced at an event held by the BCA at The Global Group with local businesses such as Rock Recruitment and course leaders from higher/further education institutions in the town attending.
One of the Directors of BCA, Darren Mooney and Founder of Global Group based on Shelley Road East created the BCA with other Boscombe based agencies and with backing from Bournemouth Borough Council. Darren Mooney comments "The BCA was born from the desire to raise the profile of the creative and digital sector in Boscombe. To connect businesses to opportunities, improve the fantastic area where we live and work, and to most importantly inspire and engage with the young creatives of tomorrow. Through this innovative partnership, the BCA is now actively involved with local universities, the wider creative sector in Bournemouth and in shaping the future of the area."
On a weekly basis, the BCA family mentor students from St Peter's & Avonbourne 6th Forms who have both formed companies through a partnership with Young Enterprise. Kate Greenham, Boscombe Creative Alliance Manger comments " We are already seeing success from the programme of projects that we run and are immensely proud that both of our Young Enterprise teams are through to the Young Enterprise Dorset Finals on 11th May. We are committed to continuing our work with Young Enterprise, creating new opportunities for students in the town as well as attracting and retaining creative talent".
Councillor Jane Kelly, Cabinet Member for Regeneration added that "The collaboration with Boscombe based creative agencies and the Council is unique. The commitment of Boscombe Creative Alliance in collaborative working for the benefit of Boscombe and to young people is exceptional".
For more information on the BCA and the projects that they are involved with visit: https://b-c-a.org