Property Investment in Three Simple Steps
Property investment is one of the most complicated and difficult things to do right? Well, most people seem to believe so. Unbelievably it isn't as twisted and difficult as some may believe and the difficult jobs, you can contract out.
Below are three simple steps every first-time investor should consider to make life a whole lot easier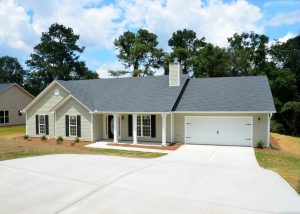 It's Not Just For The Rich
Gone are the days when property investment was for the rich only. Providing you have a good knowledge base, a small cash injection and a bit of know-how, you can make your way into property investment. First and foremost, there are a few options when it comes to purchasing your first property if you aren't surrounded by funds. You can mortgage, which is usually the main option. There is however another way, there are property management companies out there that will want to help people like you get into property investment, why? Because it's financially beneficial to them.
There will always be an agreed time frame between yourself and your matched investor. Once the house is sold, your investor will take their agreed-upon profit and you will take yours. You may not make as much as you would if it were solely you, but considering interest rates, you may have just made an amazing step forward.
Putting in the Ground Work
When purchasing a property, whether it be for investment purposes or not, there is always a lot of ground-work and checks that need to be completed. Even things such as land registry, underpinning, chancel checks, and a Building Survey can go ignored. They really shouldn't. Remember, you are purchasing these properties for the purpose of resale, ignoring any of these could result in a rather nasty shock when it comes to releasing the property.
Checking the internal integrity of the property is something you should absolutely do yourself and with some of your trusted contractors. Your trusted contractors are the ones who are after all going to be undertaking any of the renovations the property requires, so ensuring they don't come across any little shocks is a great way to start.
The Selling Time
The number one issue when it comes to selling a house is trying to please everybody. Put simply, trying to alter the aesthetics of the property for every buyer is an almost impossible task. Yes, that's right almost impossible. Unbelievably, there are some companies out there that specialise in home staging. 
Home staging is a simple, yet brilliant idea, you rent the furniture from the home staging company, who will advise according to the layout of the property and they will turn your investment into a show home. They pay attention to every detail, as does your buyer. When a potential buyer comes to look at a property, they associate what is in the property, to what could be in the property. If you show them a shell of a house, it doesn't enable them to capture the warmth of what could be their first family home.
So with these few simple steps hopefully you can get onto the investment ladder and start turning a profit in no time at all.