The Buy Now, Pay Later Phenomenon Taking Over from Traditional Credit
One of the most recent trends to hit the retail industry is buy now, pay later. With this type of finance, customers have the option of taking home goods today and paying for them by a specific date in the future, without incurring any interest. So long as the repayments are made in full by the final day of the deal, the customer only pays the ticket price, but can spread the payments or pay at a later date. Some of these schemes are run by the retailers themselves, while others use secondary payment platforms.
UK vs US
According to data collected by the Office for National Statistics, more than half of UK young adults aged between 22 and 29 do not have any savings to fall back on. A UK survey from Compare the Market found that buy now, pay later schemes had been used by around 10 million UK adults within the past year. This suggests there is a market for allowing customers to take home must-have purchases in the here and now without having the means to pay for them immediately, attracted by the interest-free finance offers available. In the US, more than a third of all adult consumers have used a buy now, pay later scheme to take items home without paying up front, with the 35 to 44 age group the most likely to use such services.
Some of the most popular buy now, pay later schemes in the US include PayPal Credit, which people use to spread or delay the cost of their purchase without running the risk of getting into credit card debt. The most common reasons cited for taking advantage of buy now pay later schemes are avoiding using credit cards and therefore paying high interest rates, and purchasing something here and now which is not in the current budget but which will be affordable at a later date. There are multiple platforms now offering these types of schemes and many retailers signing up to draw in a larger customer base.
GlassesUSA
GlassesUSA is an online company specialising in eyewear, offering a variety of different style glasses and lenses available for customers to order conveniently rather than having to visit an optician. The company uses SplitIt which offers customers the option of buying now and paying later for their eyewear. The SplitIt platform provides the option of interest free payments to anyone with a Mastercard or Visa credit card, with no fees so long as full payment is received within the first three months. The option to pay with SplitIt is clearly marked at check-out, and customers can still use their Health Savings Account and Flexible Spending Account if applicable. Therefore, customers are able to shop now and order their eyewear and split the cost over a period of time.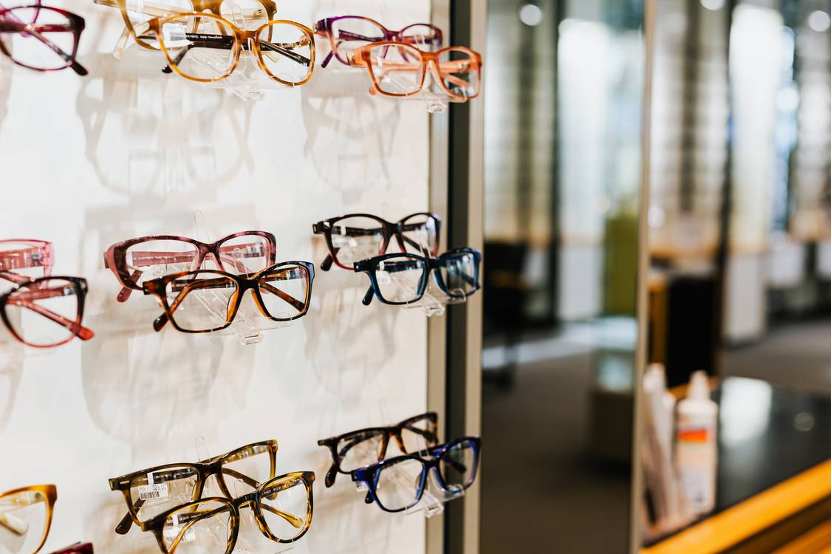 With buy now pay later, people are able to buy health necessities such as glasses despite not being able to afford them until a later date.
Microsoft
Microsoft have also jumped on the buy now pay later bandwagon, announcing in September 2020 that customers would be able to finance the new XBox, with a recommended retail price of $499, in monthly, interest-free payments through a partnership with payment service provider Klarna and Citizen's Bank.
Benefits of buy now pay later
One of the main attractions of buy now pay later schemes is that they are interest-free. So long as the full repayment amount is made in time, no interest or fees are added to the account. However, customers should be aware that late repayments will attract fees, lump-sum interest or other charges, depending on the terms and conditions of the provider. The duration and terms of the payment plan will also vary depending on the retailer or provider. Some allow for payments as and when they can be afforded, so long as the balance is paid by the end of the contract. Others ask for specific weekly, fortnightly or monthly repayment amounts until the balance is cleared. Buy now pay later schemes can run for any duration from around 30 days to a year or more.
Another key advantage of a buy now pay later scheme is that it often only requires a soft credit check. This means the provider will search for bankruptcy or debt agreements and confirm the customer details, but the search will not count towards a credit score. People with a poor credit rating still may not qualify, but the search itself should not affect the credit rating negatively. However, some companies do use hard credit checks, with searches that affect credit ratings, so those that need to be careful about their rating should be sure of the details before going ahead.
Re-payments
In terms of repayments, credit ratings can only be negatively affected if the debt is not repaid on time. Using buy now pay later schemes regularly and paying the full balance within the specified time period can help boost a credit score, as it shows the customer is capable of borrowing and returning money according to a contract even though there is no interest included in the repayments.
When used correctly and paid off on time, buy now pay later schemes can help many people take items home and start using them while deferring the payments.
Links
https://www.experian.co.uk/consumer/help-discover/discover/guides/buy-now-pay-later.html
https://www.moneysavingexpert.com/loans/buy-now-pay-later/
https://www.checkmyfile.com/articles/everything-you-need-to-know-about-buy-now-pay-later.htm
https://www.glassesusa.com/faq#payments
https://buynowpaylaterstore.com/glasses-usa/
https://www.paypal.com/uk/webapps/mpp/paypal-virtual-credit
https://www.finder.com.au/interest-free-finance
https://www.merchantmaverick.com/buy-now-pay-later-statistics-2020/
https://www.fool.com/the-ascent/research/buy-now-pay-later-statistics/
https://www.cnbc.com/2020/09/10/pay-later-is-booming-with-a-wave-of-companies-launching-installments.html