Health
Twelve Unexpected Ways to Use Essential Oils for Beauty

For centuries, wise women have relied on essential oils to bring out their beauty. From soft hair to smooth skin, there are various ways to use fine essential oils for optimum well-being. Discover twelve ways to look and feel your best using essential oils.
Softer Skin All Over
First, find essential oils that are safe for internal consumption to ensure they can be used on sensitive skin. Then make sure to find out the right level of dilution to avoid an adverse reaction. Essential oils usually must be diluted to use them safely. Soft skin matters to men and women, especially during the hottest and coldest days of the year that take a toll on the skin.
Sweet Air
Looking beautiful means feeling good from the inside out. A diffuser dissipates water mixed with essential oils to sweeten the air. Enjoy aromatherapy without worrying about burning candles or putting out flames. Choose from a variety of scents, such as uplifting orange or calming vanilla.
Soothing Moments
From headaches to skin irritations, peppermint oil offers soothing properties. Many people also find the scent energizing, helping them to get through a long day without depending on coffee. A few drops of essential peppermint oil go a long way when it comes to being soothed. Mix peppermint and eucalyptus oils to relieve a persistent headache.
Lush Lashes
Long lashes have women running to pay high prices for professional extensions to get that fluttering look. Get lush lashes naturally by adding essential oils to your routines, such as rosemary and cedarwood. Be careful and follow all protocols for using essential oils around the eye area.
Luscious Lip Balm
After a day in the sun or facing cold winds, our lips take a beating. Get rid of dry, chapped lips by using a lip balm that contains pure essential oil. Coconut oil works well to heal and protect the lips against dryness. Try using sugar to exfoliate the lips before applying the lip balm to ensure it does the best possible job. Smooth lips become the perfect palate for all your favorite lip colors.
Help Achy Muscles
From working hard outdoors to leaning over a computer all day, many people suffer from tired and sore muscles at the end of the day. Taking pain medication slows people down and can cause unpleasant side effects. Some topical ointments are harsh and irritating, with a strong odor. Use essential oils such as eucalyptus and peppermint to soothe tired muscles and feet after a long, hard day.
Ward Off Mosquitoes
Nothing makes skin look worse than irritating bug bites. They often start to swell and ooze because of the toxins released into the skin from the bug's mouth. Dealing with the aftereffect can be unattractive for days or week. Ward off mosquitoes by burning essential oils to keep them away. A popular favorite that works well to deter mosquitoes is citronella oil.
Combat Acne
Acne is one of the most common beauty problems, with countless products on the market claiming to eliminate pimples forever. Proper diet and exercise play a role in overall well-being but can't replace a topical treatment that works to eliminate pimples before a night out or job interview. Tea tree oil is frequently used to get rid of acne and get a smoother complexion and reduce oiliness.
Softer Hair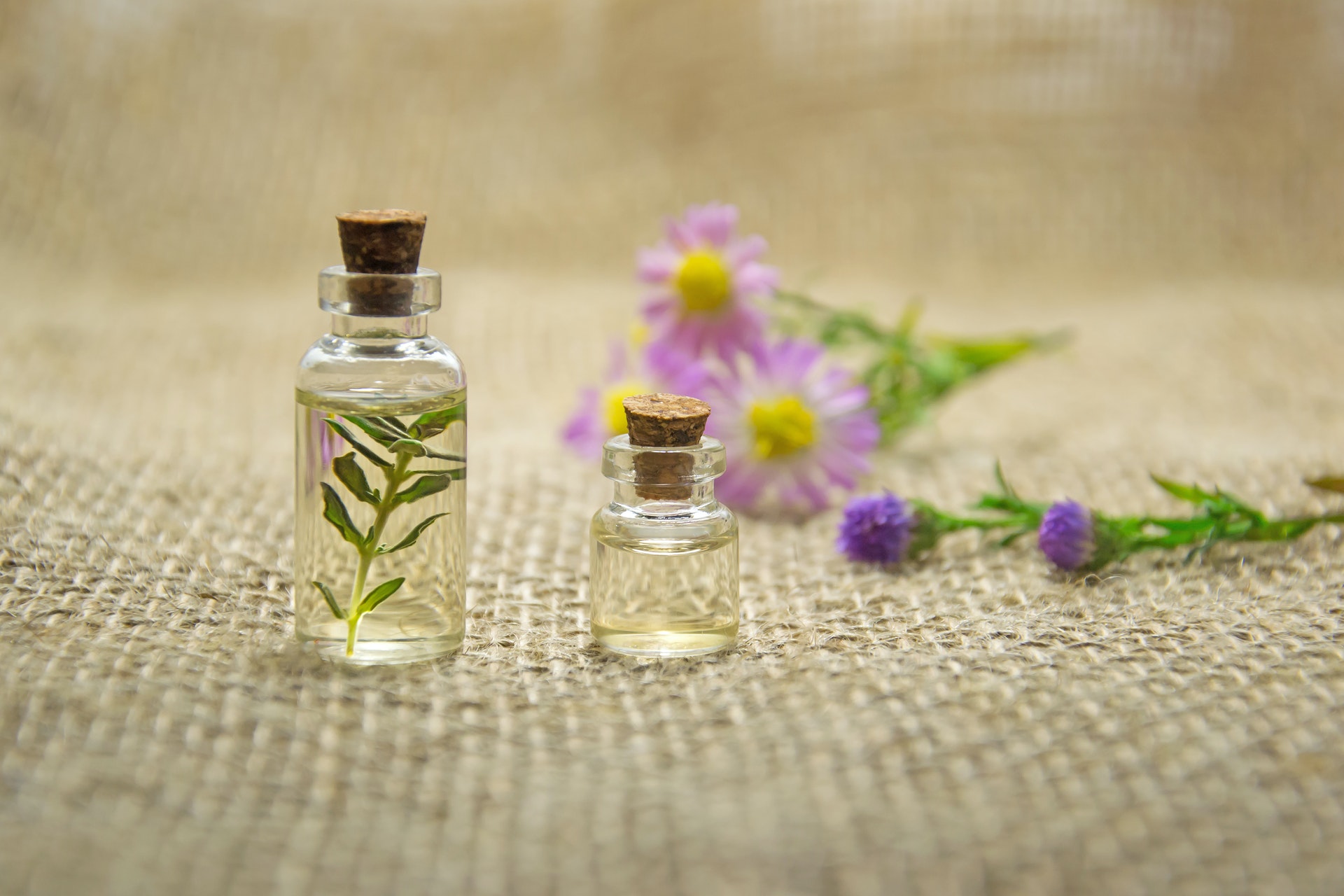 Soft, silky hair is a woman's best asset regardless of the color or length. Maintaining soft hair can be challenging with hair coloring, blow-drying, hot irons, and other processes that cause damage, breakage, and frizziness. Maintain soft hair using shampoo and conditioner infused with essential oils that add shine and moisture to the hair shaft. Try using essential oils such as lavender, jojoba, and geranium to get the most beautiful hair ever.
Immune System Boost
Once again, we recognize that beauty comes from the inside out. Maintaining the best possible health at all times makes you shine from within. When you feel good, you want to get into living and doing things with your time. Get an immune system boost by using the right essential oils to help eliminate toxins and maintain a better balance. Lemon, peppermint, oregano, and rosemary essential oils help support the immune system, so you feel as good as you look.
Skin Tone
A skin toner helps reduce pore size and wash away stubborn dirt and oils from the skin. When you forget to use a skin toner, the pores can get enlarged, and breakouts may occur. Plus, a toner refreshes and tones the skin to prepare it for moisturizer. Using a toner, moisturizer, then foundation creates a perfect complexion. Make skin toner at home with essential oils such as lemongrass for brightening and rosemary to combat acne.
Get Rid of Hair Tangles
Tangled hair can lead to hair damage and loss. Pulling and tugging hurt the hair and scalp, causing more problems. Dealing with tangles is often inevitable, even if you put your hair up for certain activities. Instead of dealing with endless knots, use essential oils to get through the tangled hair and make it look smooth. Use lavender and ylang-ylang oils for softer hair that smells wonderful, too.
Knowing how to use essential oils helps you save time and money on your beauty routine. Plus, essential oils are usually non-irritating without the side effects associated with chemical concoctions. Find out the right way to dilute essential oils safely on the hair, skin, and internally. Try various fragrances for aromatherapy benefits, such as adding essential oils to massage lotion for soothing effects. Invest in a diffuser to infuse scent into the air that promotes a feeling of well-being. Surrounding yourself with essential oil aromas and therapies adds joy to life and makes you look and feel your best throughout the years to come. A few simple treatments go a long way when achieving and maintaining beauty for a lifetime.