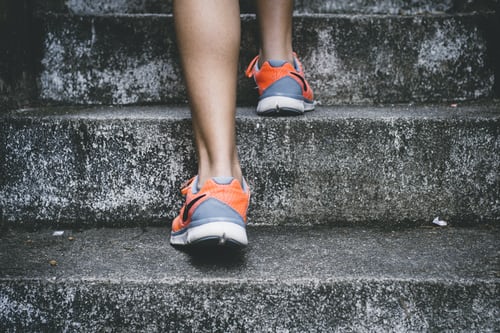 Sporting is one good way to get outside and feel some fresh air. This is also an excellent way to keep your body fit while enjoying the beauty of your environment. However, your body must be relaxed from head to toe to achieve maximum performance.
This is why you need to select the best brand for your sports shoes. These best sports shoe brands and chunky sneaker trend will keep your feet relaxed and help you step each foot forward with no worries in your mind or discomfort in your body.
Top 7 Sports Shoe Brands
 

Adidas
This brand creates footwear for people who love to be on the go; their brand comes with beautiful designs. The label has been in existence since 1949 and has been constant in developing footwear for all sorts of physical activities. Their shoes can serve you for fashion, gym, and outdoor sports. Try a pair of their boots; the comfort and motion it gives will cause you to reach your zenith with every step you take.
Nike
The reputation of Nike's shoes has been proven over time. It originated in America and was founded in 1964, and its name was taken after the Greek goddess of victory. It is recognized as a leading footwear brand around the globe. The design comes in different forms, which are sure to impress you. Their air zoom shoes are flexible with padding that increases your comfort and makes you bounce and enjoy the ride.
New Balance
This brand's trainers are here to guide you through your fitness journey. They have been in the footwear business since 1906. Their focus on art performance makes their footwear to be excellent. It has a fresh foam soft cushioning that provides you supreme comfort, and because of its advanced technology, your foot will feel well secured and your feet well protected. They are known for their rapid rate of manufacturing footwear, producing over 4 million footwear per annum.
Reebok
Reebok gives you the exact product you need for fitness and getting inspiration to walk that extra mile. It was founded in 1958 by Jeff and Joe Foster. They design, produce, sell, and distribute running and fitness footwear.
It has several of its products endorsed by celebrities like Gigi Hadid. It comes with a lightweight cushion.
 Puma
The brand is known for its shoe durability; they have products for different sports, fitness training, football, motorsports, basketball, and running. Their products are easily available to customers in various countries of the world. Their products have been endorsed in the international market by sports celebrities.
Skechers
It's an American-based company founded in 1992 by Robert Greenberg. The styles and designs of the company are about nine hundred. The brand is known for combining sports and style features to make amazing designs.
Under Armor
It is an American-based manufacturer founded in 1996; they are among the best shoe brands in the US. They are focused on making shoes for athletes. Their trainers are comfortable and come with premium energy returning.
Conclusion
If you have to have a lovely sporting experience, you must choose your sports shoe from the best brand. Choosing from any of these listed brands will not leave you disappointed.