Kangaroos are undoubtedly one of the most popular wildlife in Australia, particularly in Melbourne. There is nothing more fulfilling than witnessing Kangaroos hops in the wild with their tails swaying to keep them balanced. Just because you are in a city, it does not mean that you are denied the opportunity to catch a glimpse. This guide will give details on where to spot wild kangaroos in Melbourne. You may visit this site, https://www.cedricokiorina.com/where-to-spot-wild-kangaroos-in-melbourne/. Below are the best places that guarantee you the opportunity to spot wild Kangaroos.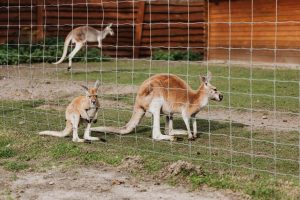 1) Plenty Gorge Park
This park is 20 kilometers north of Melbourne and has a vast diversity of habitats of all the parks available in Melbourne. The easiest way to reach Plenty Gorge Park is through the Gorge Road, South Morang. The park is a perfect place to escape from the city, allowing one to experience the ultimate experience with the wildlife. It is open for visitors from 7 AM to 7 PM. Kangaroos are abundant in this park. The most fantastic thing about this place is that one enjoys watching Kangaroos in the park while spotting more of the Kangaroos in Hawkstowe Park that is close to it.
2) Halls Gap
This is another perfect place to spot wild kangaroos in Melbourne. Halls Gap is found Northwest of Melbourne and is about 3 hours drive. This small town is probably the only place where one can spot different kinds of wildlife besides Kangaroos on the roads making it spectacular, especially for campers who love to witness crowds of kangaroos at dawn and dusk. Although these Kangaroos might seem domestic since they walk around human beings, it is recommended to watch them from the Halls Gap Lakeside Tourist Park or at the Grampians National Park. You will have the opportunity to witness these Kangaroos migrate from the valley into the park as you take their pictures.
3) Churchill Park
This is another spot where you can not only enjoy flora and fauna but get to see the wild kangaroos. Located in the south-eastern suburbs of Melbourne, this park is home to a large eastern grey kangaroo. The most significant part of the park is made of artificial woodlands with a little area made of the original trees and vegetation. It is open for visitors and Kangaroos every day from 10 AM to 4 PM. Given the serene and magnificent landscape, this park is a perfect place for spotting wild Kangaroos in Melbourne.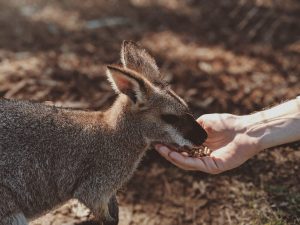 4) Westerfolds Park
This park covers a 120-hectare piece of land made for recreational activities. However, there is also an environmental park accessible through Fitzsimons Lane or Porter Street. The park borders the Yarra River in Templestowe, and many people have visited it before for Kangaroos sight viewing. The present condition of visiting the park is not clear, and therefore it is recommended that those interested contact the park's management. The Kangaroos are available at the grassland any time of the day. For wildlife lovers, especially the Kangaroos, this park is one of the best places to spot wild Kangaroos in Melbourne.
Conclusion
Although Kangaroos are common in Australia, in Melbourne particularly, this wildlife is attracted by the fertile landscape. The places mentioned are only a few of the places to visit for Kangaroos sight viewing. There are more places in Melbourne where to spot wild kangaroos, including Gresswell forest nature conservation reserve, Healesville sanctuary, Princetown recreation reserve and Woodlands historic park. The best time to visit these sites is around dawn or late in the afternoon.