The pharmaceutical industry consists of vast units: analytical labs, quality control, manufacturing, drug regulatory affairs, quality assurance, research and development, intellectual rights, formulation and development, marketing, pharmacovigilance, and sales. Finding a job in a pharmaceutical company isn't as easy as many may think. There are some key tips on how to find jobs in pharmaceutical companies in Singapore that'll help you get a breakthrough. In most pharmaceutical firms, there are vacant positions, but you require the right approach to secure a job. There are numerous skills required in the pharmaceutical industry: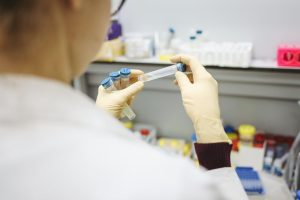 – Commercial awareness
– Interpersonal skills
– Communication skills
– Numeracy skills
– Objective thinking
– Problem-solving skills
– Time management skills
According to research, a career in the pharmaceutical industry opens a pathway to the manufacture of vaccines, key drugs, and medications used to alleviate chronic health issues. Below are proven ways on how to find a job in the pharmaceutical industry.
Join Pharma Groups
Currently, there are numerous social networking websites: WhatsApp, Facebook, LinkedIn, Twitter, and Instagram. In these social media platforms, you'll find groups monitored by pharmacy professionals. If you're looking for a pharmaceutical job, you should consider joining pharma groups to obtain in-depth knowledge about recruitment. In addition, these groups will help you obtain concrete information on how to shape your professional techniques and skills. Having relevant information about the pharmaceutical industry will improve your odds of securing your dream job.
Explore Several Job Websites
We're in an internet era; therefore, you should visit numerous job websites in the pharmaceutical industry. Currently, most pharmaceutical companies are using websites to advertise vacant positions. Different websites portray different pharmaceutical job opportunities. Exploring the right website will help you increase your probability of fulfilling your job goals. In addition, these websites will help you find helpful job information in your field of specialization.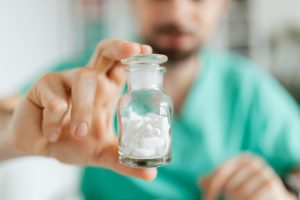 Register with Local Consultancies
Most pharmaceutical companies trust consultants because their main objective is to provide solutions that'll optimize both long-term and short-term interests. Therefore, you should consider registering with local consultancies. Note that local candidates have an added advantage because they can work more conveniently, especially in the case of manageable salaries. Therefore, if you aren't located in an area with the pharmaceutical industry, it's high time you relocate. After moving out to an area with pharmaceutical industries, find out and register with the most popular local consultancies in Singapore. In addition, beware of fraud agencies that might be working around. It's important to analyze and evaluate a consultancy agency.
Create LinkedIn Profile
Currently, human resource professionals can track you on social media to find more information about the real you. A well-managed LinkedIn profile will give the human resource professional a great first impression. In addition, you should invest your quality time in highlighting your skills, engaging with people, making new contacts, and posting relevant content in your LinkedIn account.
Join Extra Skill-Based Courses
Based on research, the pharmaceutical industry is a skill-based field that requires specialization. Therefore, in order to find jobs in pharmaceutical companies in Singapore, you'll have to join practical training in your specialized field. Human resource professionals prefer candidates with the extra bit of training and knowledge.
Conclusion
The above-mentioned ways will help you secure a job in the pharmaceutical industry.