Business
Harlow-based firm Haag-Streit UK secures distribution deal for the Vision Engineering 3D Deep Reality Viewer

HS-UK is to become an authorised distributor for Vision Engineering's 3D Deep Reality Viewer. This product offers a revolutionary way to view 3D images with more accuracy and clarity than ever before.
HS-UK is proud to declare that they are now the authorised distributor of the Deep Reality Viewer (DRV) in the UK. Their gold-standard diagnostic and surgical devices and instruments make them an ideal supplier for ophthalmologists, optometrists, and orthoptists.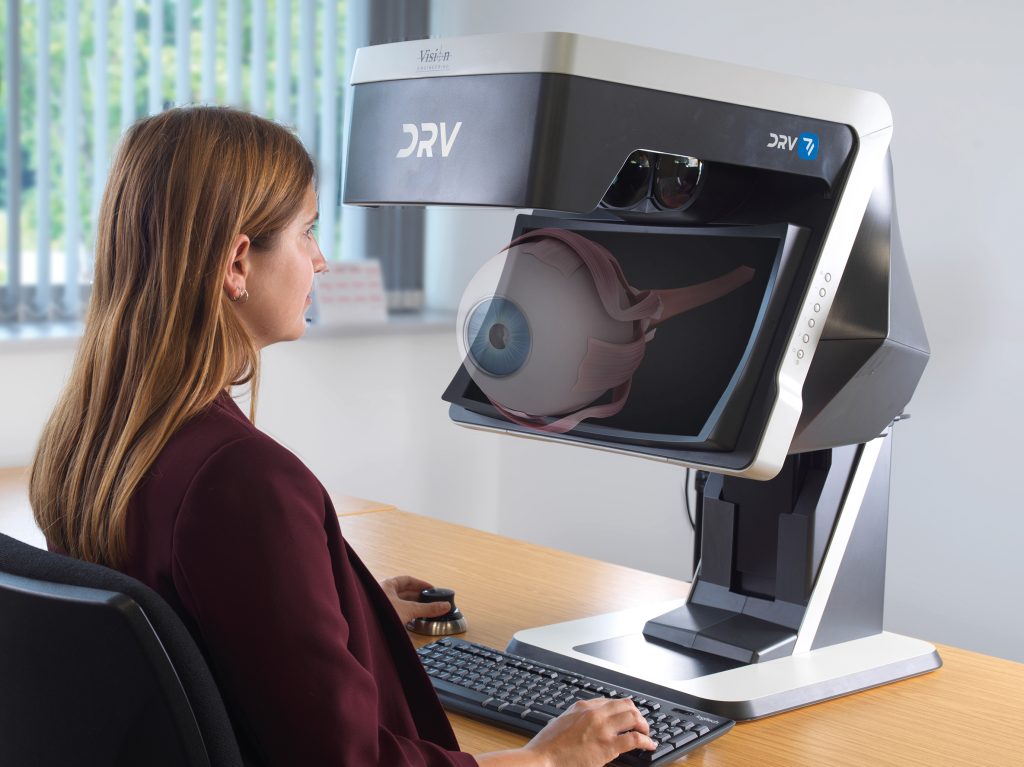 The DRV provides a revolutionary glasses-free 3D experience, introducing natural visualisation with unparalleled depth perception.
Vision Engineering, who have a history of designing and manufacturing optical and digital instruments for ergonomic microscopy stretching back over 60 years, created the DRV in the UK. The DRV's revolutionary technology allows the user to experience stereo vision with no need for polarised glasses – it projects separate optical channels to both eyes, reproducing natural perception of depth.
The DRV is designed to help surgical and diagnostic training, providing an ergonomic 'heads up' angle for optimal 3D magnification. The high resolution display ensures a comfortable posture for the user, relieving strain on the neck and back.
The Haag-Streit BQ 900 slit lamp and DRV can be used together to facilitate co-observation while teaching, whether it is happening in the moment or recorded for later review. A stereo camera is situated between the slit lamp optics and eyepieces, providing a real-time simultaneous look at both the optical stereo image from the slit lamp as well as its digital image from the DRV.
The DRV allows the teacher to see the stereo image without any lag. What's more, it is possible to live stream the stereo video from one DRV to another, enabling multiple people to witness it in stereo. Alternatively, a single channel can be streamed externally for people in the audience to take in as a mono screen.
Dean Johnson, HS-UK's Managing Director, shared his enthusiasm for the DRV and its potential in the UK ophthalmic market. He emphasized that this new product is a logical extension of their existing educational suite and that it provides great possibilities for both diagnostic and surgical training.
Stewart Mardell, Vision Engineering's Vice President, expressed his delight at working with Haag-Streit UK to introduce their DRV glasses-free stereo display to the UK's ophthalmic sector. He believes that the combination of their organisations 65 years of experience in ergonomic microscopy and Haag-Streit's extensive ophthalmic knowledge will provide substantial advantages for slit lamp lessons and simulated ocular surgery.