Technology
The Best Lease GPU – Why Should we Choose it?

If we do not have much experience, it is not at all easy to choose the right graphics card. Although the choice on the market is very large, increasingly many people have a serious problem with this. So what to follow in this case?
The ideal graphics card for everyone
Certainly, there is no universal graphics card that will work perfectly for each of us. Everything largely depends on our preferences and how the computer is used on a daily basis and what tasks are performed on it. Certainly, the sheer size of the product is very important, so that it fits into our device. In general, it can be assumed that when it comes to the physical data that determines whether a graphics card will fit into the case and whether the hardware will be able to handle it, it is worth following the dimensions of the card, as the graphics card should fit into the case and fit on the motherboard in such a way that it does not impede access to other connectors. In addition, it is also worth paying attention to the ability to freely connect power to the graphics chip. High-performance cards have large sizes and extensive cooling systems, so it is necessary to match them with suitable cases and motherboards. The card should not impede the closure of the case or the connection of other components, and the cooling system of the card must have enough space for the fans to work freely. It is worth noting the connector used, since the vast majority of graphics cards are equipped with a PCI Express x16 interface. It has become a standard solution for modern motherboards, only older models are equipped with AGP slots. Power consumption is also important, as more advanced graphics chips require a good-class power supply. It is worth remembering that the more powerful the graphics card, the more power it needs. When buying a power supply, you also need to consider other components, including the motherboard, processor, cards.
How to choose a case for a graphics card?
Computer cases come in several versions, they differ in appearance, as well as dimensions. The most popular solutions include tower cases, desktop cases, slim cases. When choosing a case, you should be guided by the size of the motherboard, the cooling system to be installed in the computer and the model of the graphics card. The most possibilities in this element are given by midi Tower enclosures, which easily accommodate even extensive graphics systems, ensuring adequate air circulation and cooling of all components of the computer. Their dimensions and design allow the use of most solutions available on the market. However, before buying an enclosure, you should get acquainted with its dimensions and parameters, so that later it does not turn out that the graphics card will be, for example, too long. The graphics card should be tailored to your needs.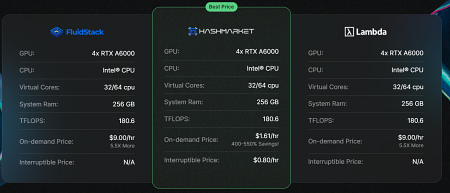 Lease GPU – is it profitable? Who can benefit?
Certainly, large amounts of money for advanced and high-quality graphics cards make fewer and fewer people want to invest in such elaborate innovations for their computer. We should not forget that, however, sometimes it is very useful, for example, in everyday work, and without a high-performance graphics card it will be impossible to perform individual duties. Therefore, if we do not have the right amount of money to buy such an expensive solution, it is worth opting for a GPU rental. More and more companies are opting for GPU server rental, among other things, because this way you can save money while benefiting from modern solutions in your enterprise. Individuals are also opting for such a step.