For some of us, city life is the norm. For others, it seems like an alien concept. Moving your life and starting again in a big city can be quite a shock for even those that are used to general city life.
Today we are going to be looking at what to expect, and how to adapt to some of the differences that moving to a big city may require.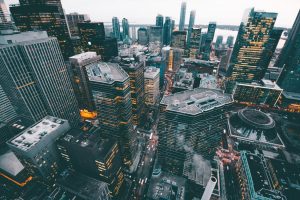 Work-Life
One of the most notable reasons people locate to a big city, such as London is for professional reasons. 
Unbelievably, even with the constant growth of the UK's biggest cities, London still presents some job opportunities that are very sparsely scattered across the rest of the UK. The one reason people choose to work in the bigger cities is more often than not the rate of pay.
The rate of pay in London, especially is almost £2 per hour higher than the rest of the UK. This is mainly due to the cost of living. Nowadays, more people are choosing to commute between other major cities and their jobs in London as it proves more financially beneficial.
When it comes to finding a job in London, though, do expect stiff competition. Finding a city job can be incredibly difficult. Managing to get a job in a big city will involve a very well presented CV and some incredible interview skills, especially for out of town workers.
Home Life
Should you find the job of your dreams and you finally think you could settle down in the big city, you have a lot to feast your eyes upon. 
Finding inner-city property is never going to be easy. We all have our own ideas of what home should be. For the majority of us, after a heavy day at work, an escape is what we need. 
Finding the right kind of escape in bigger cities can seem like an impossible task; it isn't though. There are those among us that could head just outside of the city, or as an incredible alternative something along the lines of london city island rent or even buy. This would depend on the budget and whether or not your plans are long term or short.
Outside Of Work
One of the most important things we can ever consider between work and home life is our work-life balance. When it comes to work-life balance and living in the big city, this can be somewhat of a challenge.
The jobs of the big city do come with particular demands, and we can often feel pressured to have to live up to these demands to maintain the living standard we have. Fortunately, when in a beautiful city like London, there are plenty of opportunities to escape right in front of us. 
What is even more incredible is the amount of them that are free. Finding an escape, especially if you are alone and without family in the big city is a vital thing to do. It can help your home life, and it will equally help your work life too.