Food
Is This The Scariest Halloween Menu of 2017?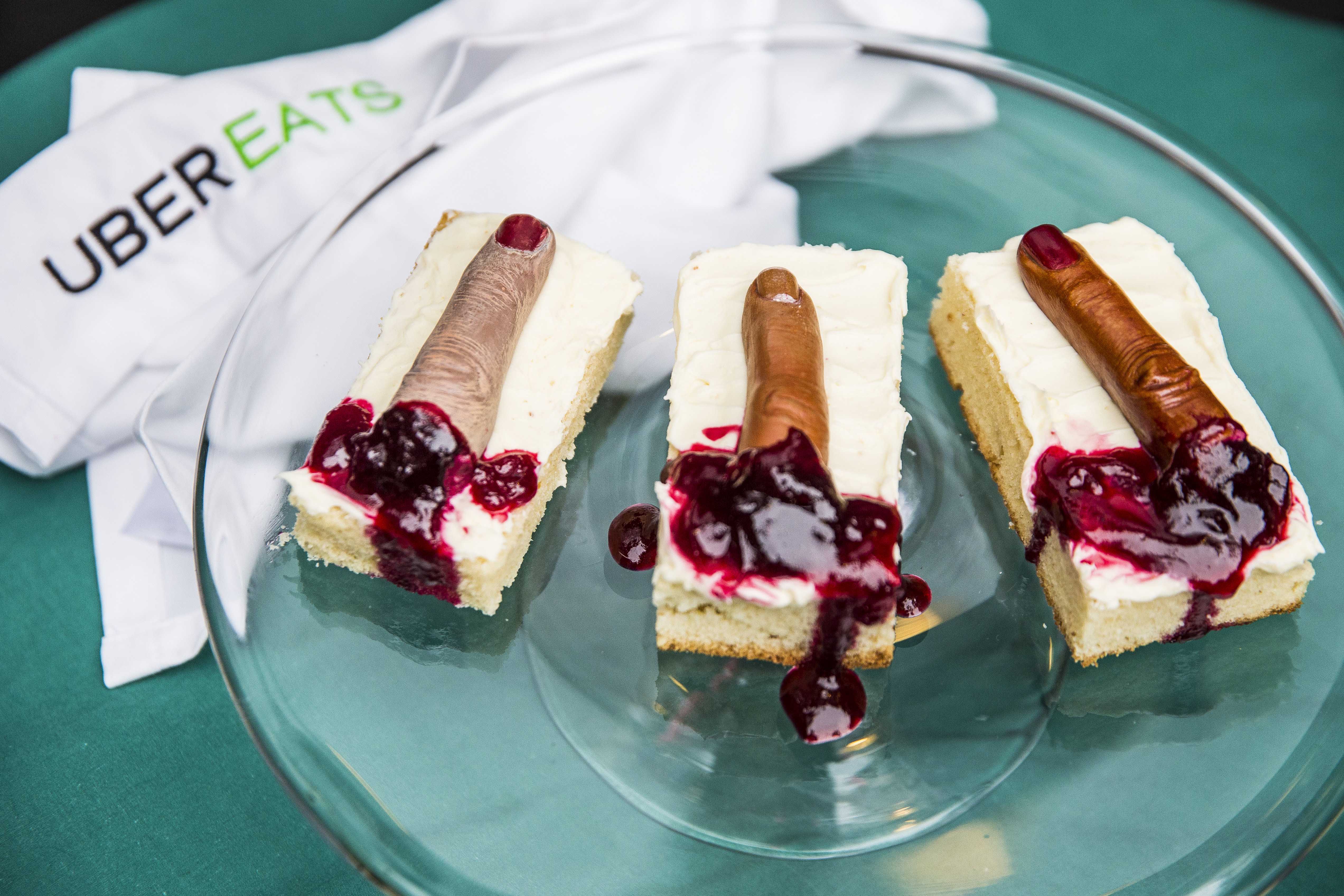 A gruesome Halloween menu has been created to make your tummy turn and your taste buds tingle.
The fearsome feast is a collection of tantalising terrors designed by Emma Thomas (AKA Miss Cakehead) and British Chef and owner, Jim Thomlinson of London Mess and Prawnography.
The four course menu has been created in partnership with UberEATS as a 'Trick or EATS' festive-themed takeaway dinner available exclusively on Halloween – Tuesday 31st October.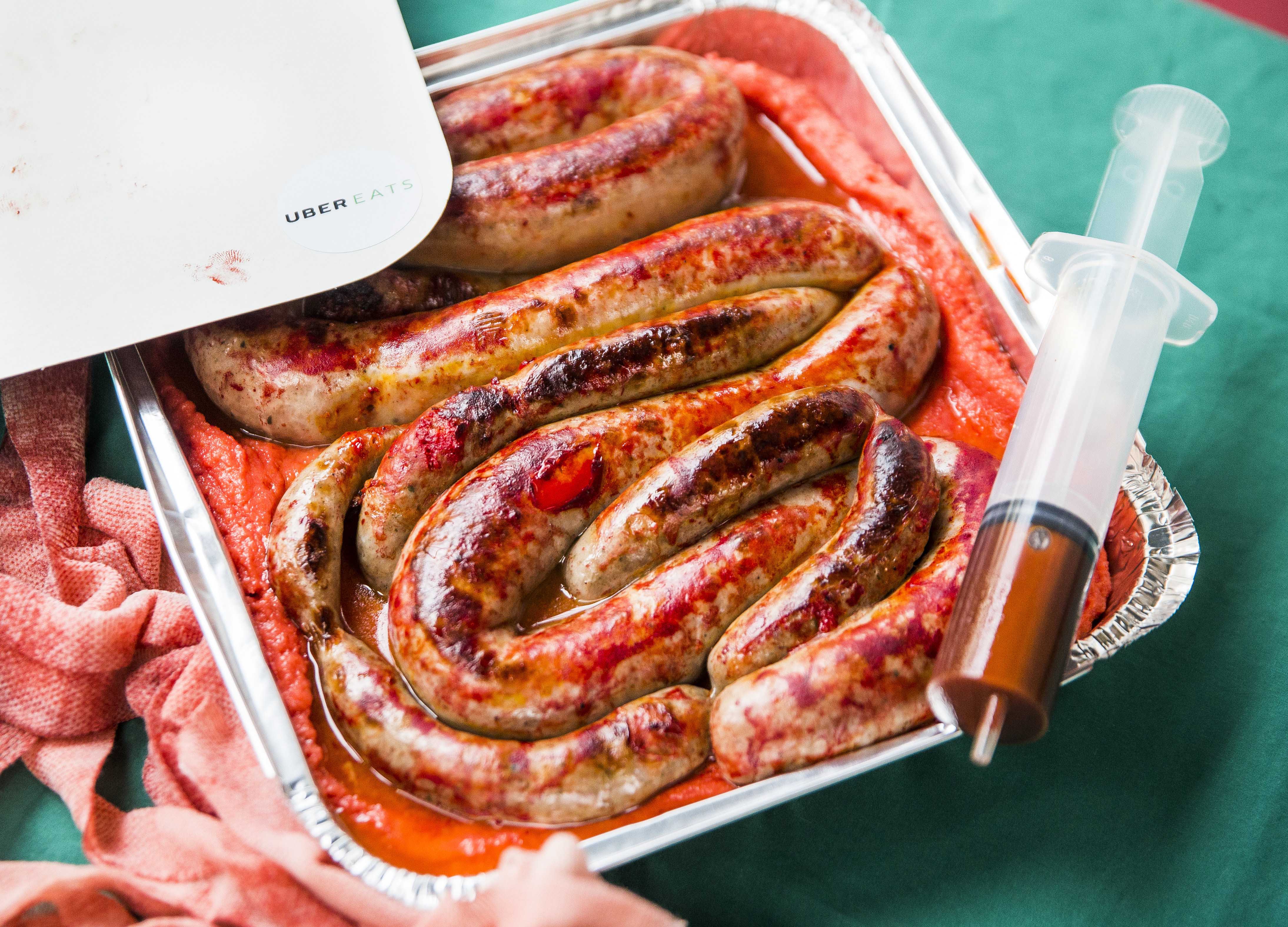 An eerily life-like menu of starter, main and side, followed by dessert; the takeaway comes in a variety of gruesome presentation with dishes wrapped in blood-soaked bandaged boxes and sauces served in syringes.
On the surface the dishes may look terrifying but underneath is a host of food flavours created by Jim Thomlinson.
Fully approved for human consumption, the dishes are available to order via the UberEATS app from the restaurant inside London street food hot spot, Dinerama.
The dishes comprise of fresh, in-season delights such as crosnes and black trompette mushrooms with some more unconventional touches including bone marrow and mealworms.
Jim Thomlinson said: "I love manipulating people's minds with food, using gory ingredients to create a high end gastronomic experience.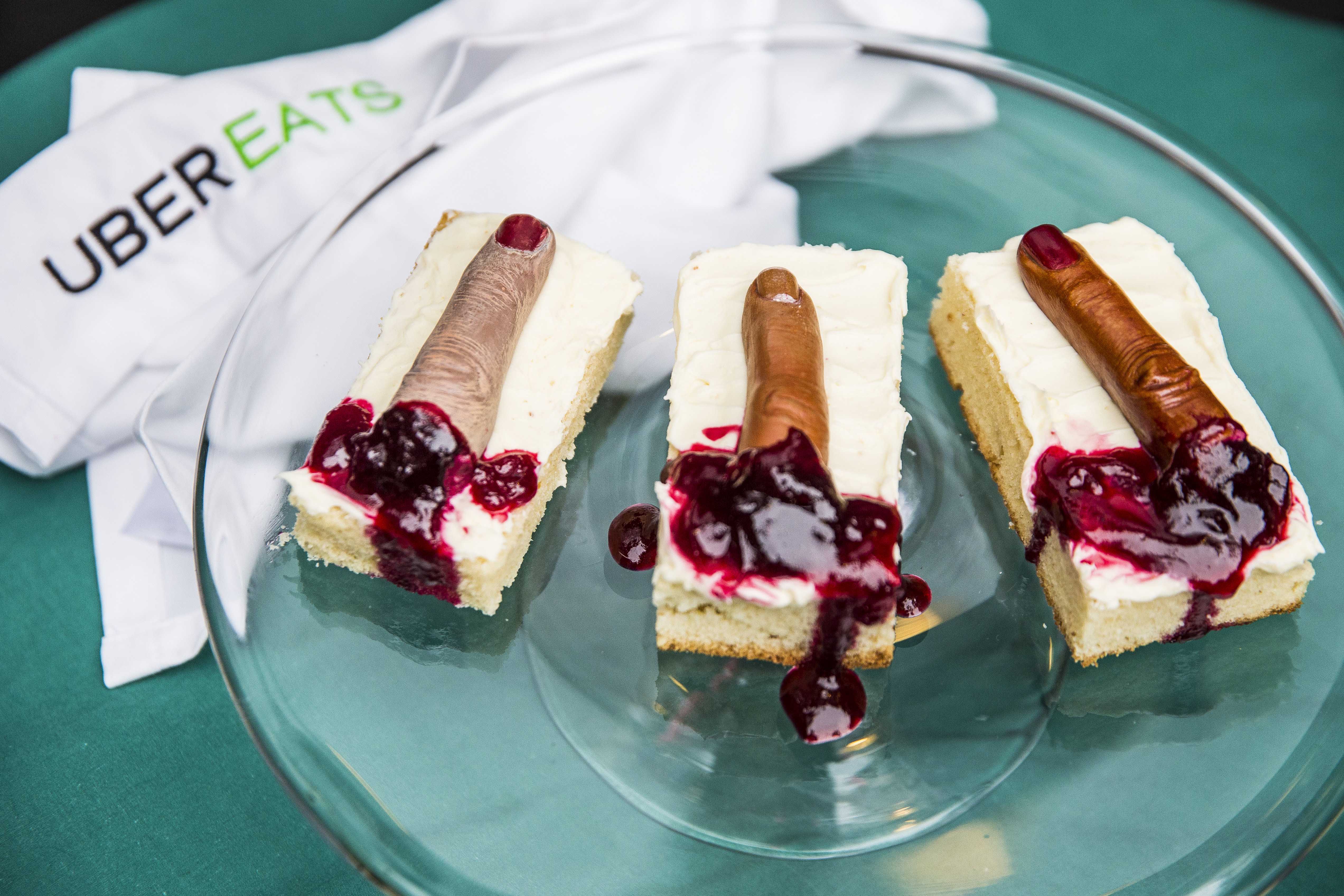 "My favourite dish to create was the One Metre Pork Intestine – the flavours, colours and textures are out of this world."
The set menu opens with a starter of 'Abscess of Prawn', consisting of prawn carpaccio served over an infected puss of silken tofu, pickled radish and seaweed splattered with smoked red pepper coulis blood.
Following that, diners enjoy one metre of rare breed pork sausage and creamy parmesan polenta coupled with a side of Israeli couscous, bone marrow bark and edible grubs and mealworms.
To top it off, the Halloween cuisine takes finger food to a whole new meaning with vanilla sponge drizzled with edible blood and topped with a severed human chocolate finger.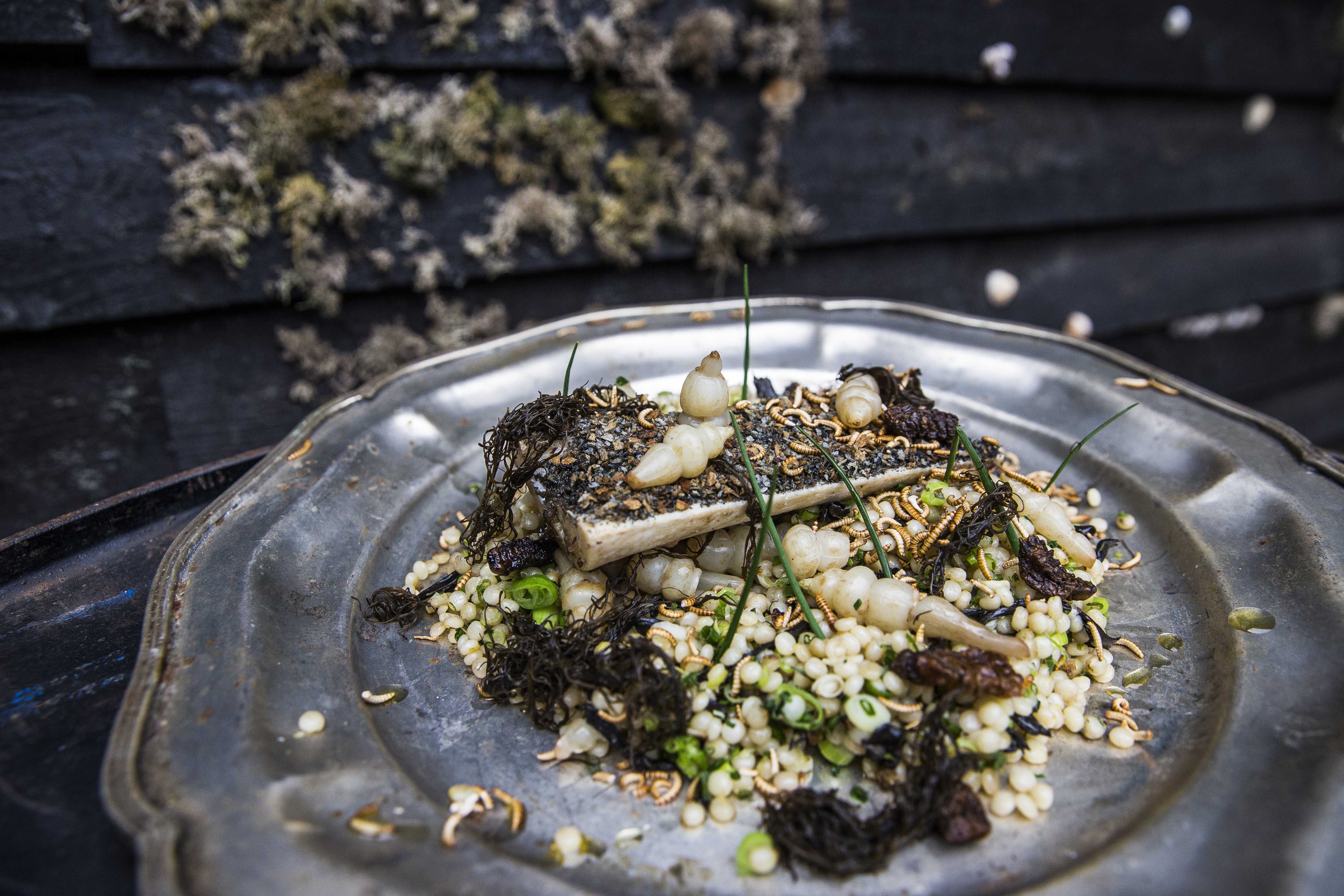 Emma Thomas, aka Miss Cakehead, said: "Halloween is like Christmas Day for me, I love turning theatrical dining on its head and challenging people to think outside the norm.
"The idea of visually seeing one thing but tasting something completely different is such a unique taste experience."
Toussaint Wattinne at UberEATS added: "We've really enjoyed working with Emma and Jim to create this unique menu ahead of Halloween.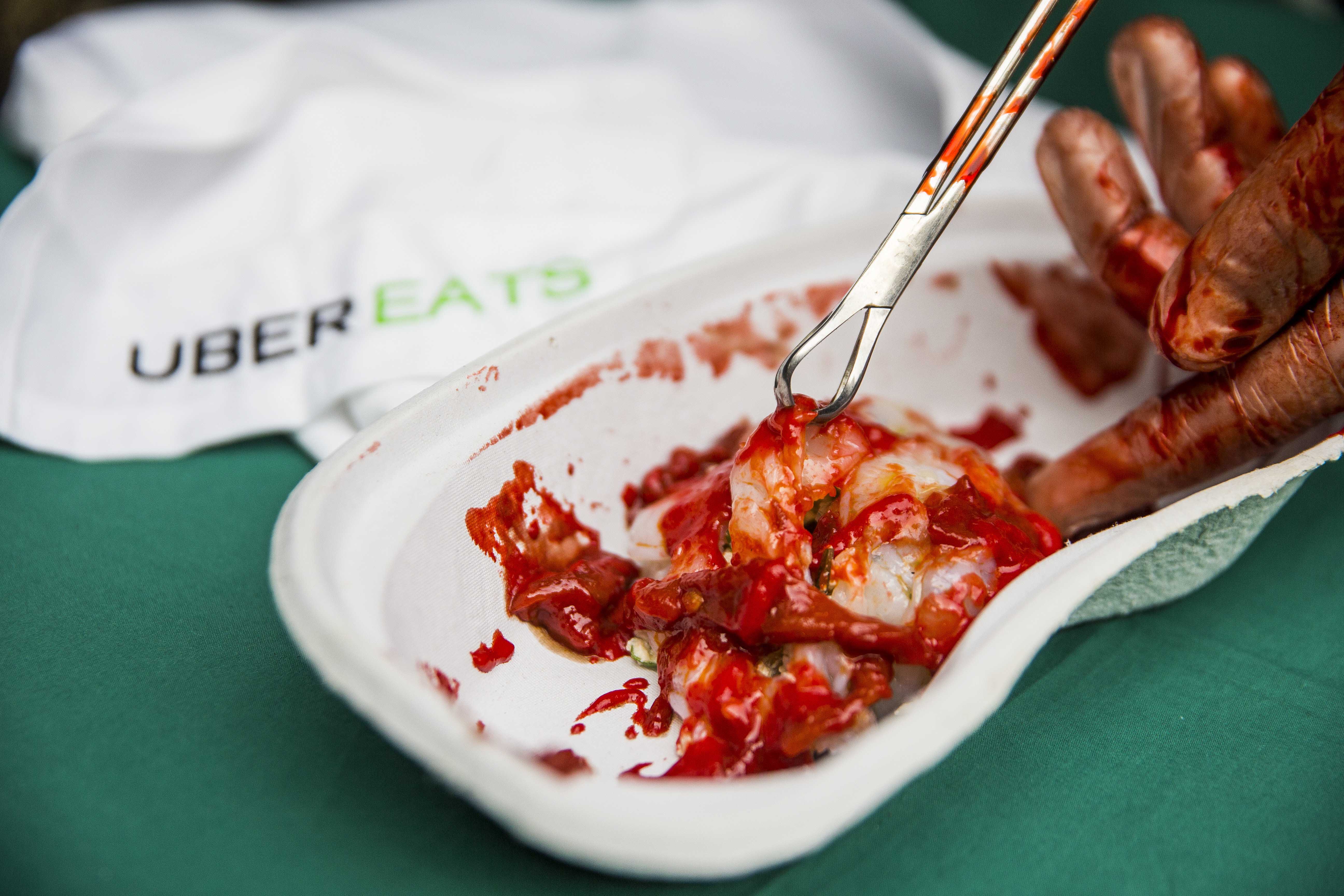 "They've not only been able to produce a grisly masterpiece of a menu but the food is truly delicious – the perfect balance of theatre and taste.
"At UberEATS our aim is for our users to be able to enjoy great food in the comfort of their own home."
The Trick or EATS menu will be available for delivery via UberEATS on Halloween from 6pm to 10pm and costs £20 for a set menu which feeds two.