News
Alpha1Corp's Talal Malik praises Arabian future, Saudi Vision 2030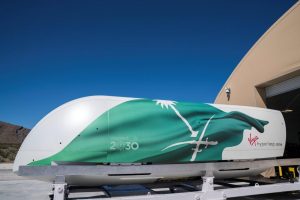 Global conglomerate Alpha1Corp said on April 30, 2018, that its Chairman and CEO Talal Malik had for the first time shared his full perspective on a potential future of the Arabia Peninsula, praising Saudi Arabia's strategic plan, Vision 2030.
The global thought leadership article, 'An Arabian Future'  was published on April 27 in leading Saudi newspaper, the Saudi Gazette, and has been acclaimed by some of the Kingdom's leading government, business, media and social figures.
"'An Arabian Future' is my first full perspective on the future of the Kingdom of Saudi Arabia before and beyond 2030," said Talal Malik, Chairman and CEO of Alpha1Corp, about the article published on the biennial anniversary of Saudi Vision 2030, which was originally launched on April 25, 2016.
The article commemorates 80 years since Mr. Malik's grandfather negotiated between King Abdulaziz Al-Saud and HM British Government, since the discovery of oil in the Kingdom and 20 years since Mr. Malik's work and career with the Kingdom and the Middle East began.
It also commemorates 10 years since Mr. Malik first joined McKinsey as its main senior management adviser in the Middle East from 2008-2013 and two years since the launch of Vision 2030 and Mr. Malik's role advising the Kingdom's Ministry of Energy, Industry and Minerals, Saudi Aramco and helping launch its colossal National Renewable Energy Programme.
On April 21, Talal Malik also published his global thought piece, 'A new dawn for Arab cinema'  on the history and future of Arab cinema in leading Saudi newspaper, Arab News, in his role as Chairman and CEO of global media and entertainment firm Alpha1Media.
Alpha1Corp International  is a global conglomerate focused on education, strategic consulting, private equity, travel and tourism, media and entertainment and technology, which has worked with or been recognised by some of the world's most influential peopl