Lifestyle
Revellers who overdo the booze at Royal Ascot could find themselves behind 'bars'

Revellers who overdo the booze at Royal Ascot could find themselves behind the 'bars' of a mobile drunk tank, it has been revealed.
With recent racing meets marred by outbursts of fighting, it is hoped the deterrent will bring relief to residents of Ascot who wish to avoid unseemly confrontations.
The pioneering new service will provide temporary accommodation for up to 50 racing fans to sleep off the booze in clear-sided six by two metre container mounted on a lorry.
Members of staff will cart drunks off the streets of Ascot in wheelbarrows, before transferring them into the tank. The custom-built unit features a hydraulic tail lift for ease of loading.
A spokesman for Paddy Power, who created the mobile patrol, said: "Every year we watch thousands of dapper gents and glammed up ladies descending on Ascot.
"But the mere whiff of a Prosecco cork seems to set them off.
"By the second race they're rolling around the Royal enclosure like wild animals.
"Our drunk tank team will be patrolling the streets of Ascot this week to ensure the drunks don't spoil things for residents and decent race-loving folk.
"It will be provided at no cost to residents (or drunks), and aims to clear the streets of blottoed race-goers and assist the local population."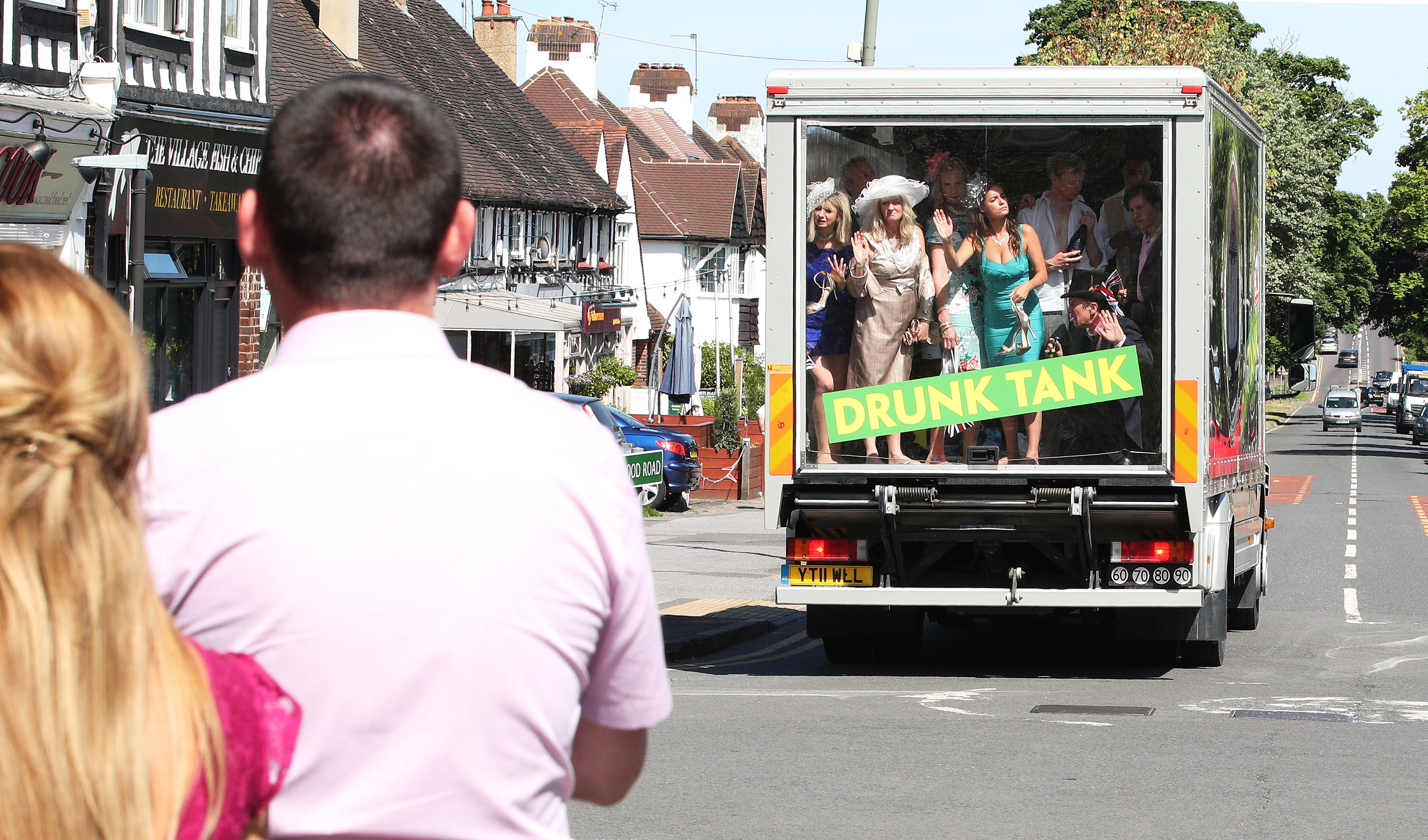 Last week, racecourse bosses announced that punters could be breathalysed or refused admission as part of a crackdown on brawls that have recently marred meetings at Ascot and Goodwood.
And new research from the bookmaker revealed more than eight in 10 British racegoers feel horse racing events need to do more to stop alcohol-fuelled drunken bad behaviour.
In a poll of 2,000 British racegoers, nearly 90 per cent also admitted that their own racing experience had been ruined by booze-fuelled bad behaviour and drunken antics.
Eight in 10 of those surveyed have actively shunned high-profile racing events to avoid drunken fisticuffs and catfights.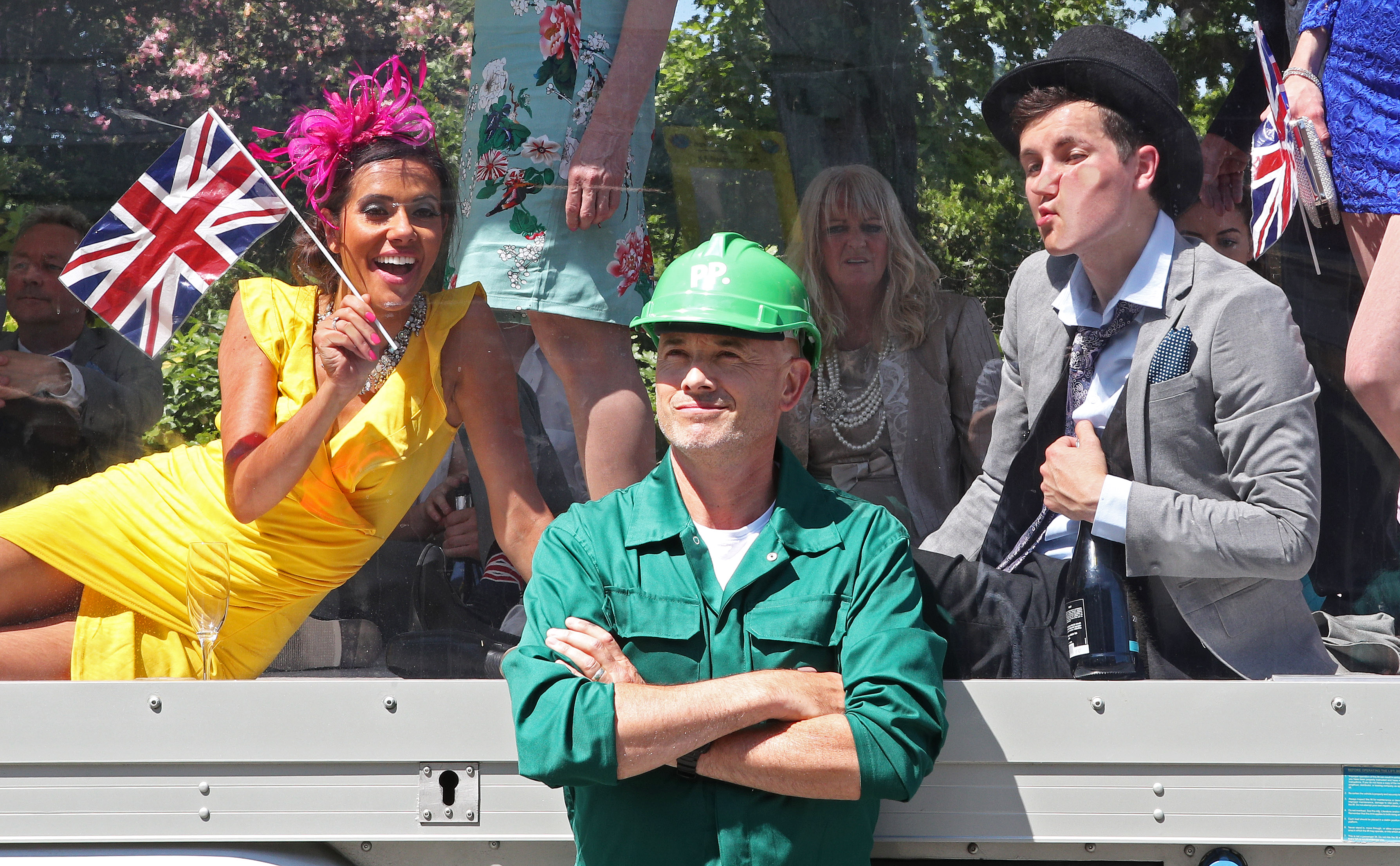 Record-breaking jockey and Paddy Power racing ambassador, Ruby Walsh said: "I've been shocked by the scenes of violence we've seen at racing events recently.
"It's not something you want to see on a night out let alone a day at the races. There's no place in any society for that kind of behaviour to be honest."
Paddy Power estimates a £100 million flutter of betting madness to take place across Royal Ascot.
In the festival showpiece, the horse Order of St George aims to reclaim his title in the Ascot Gold Cup on Thursday for Irish challenger Aidan O'Brien, while Sir Micheal Stoute's Stradivarius will strive to lower his colours.