Health
4 Ways RFID Asset Tracking Can Benefit Healthcare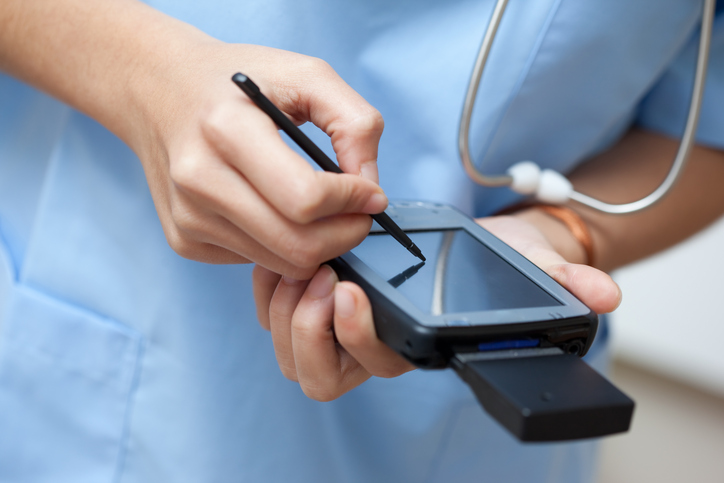 The very nature of healthcare means there is a multitude of assets being used on a daily basis, from pharmaceuticals and hi-tech equipment to latex gloves and paper towels. In large organisations, like NHS trusts, it can be easy for these assets to go missing or for consumables to run out when they are being used across multiple sites and where there is a constant movement of staff and patients. These things combined have made asset tracking a real challenge for managers. Now, however, the introduction of RFID technology is transforming the way assets are managed. Here we'll look at how it is helping the healthcare sector to improve patient safety and outcomes, increase efficiency and lower costs.
How RFID operates
RFID is an affordable, wireless technology that enables large volumes of items to be located, identified and interacted with. It also enables organisations to track inventory and keep accurate records of asset use and maintenance.
RFID works by attaching a small tag, containing a thin microchip, to an item. Tags come in various forms, perhaps the most useful for healthcare centres being an adhesive label. Each tag has a unique ID, which allows the asset to which it is attached to be monitored. Tracking is enabled by installing readers in and around the healthcare environment so that when a tag is in the vicinity of a reader its location is recorded. Readers can be placed on entrances to wards and theatres, on the doors of secure pharmaceutical cabinets, on shelves in storage areas and anywhere else in the facility. As most tags are passive and don't need their own power source, a single tag can be used for the life of the asset.
Reducing costs
Finding ways to save money without cutting patient services is critical for a healthcare service under financial pressure. RFID asset tracking can play a key role in this by preventing the loss of assets, improving the management of consumables and providing detailed data to help make informed choices in the future.
Locating lost assets prevents the need to buy new ones. In large facilities without RFID tracking, it can be easy for equipment to move with a patient from one ward to another and get forgotten. With RFID, it is easy to keep track of all the assets within the entire facility. Trolleys, beds, heart monitors, etc., can be found and retrieved just by logging into the IT system.
When it comes to consumables, tracking which items are still in the stores gives those making purchase decisions accurate data about what does and doesn't need purchasing – preventing money being wasted buying what there is already plenty of. Perhaps of even greater importance is that tracking what goes out of storage gives an accurate record of the demand for consumables over time, providing a detailed insight that can lead to increased efficiencies in the future.
Improving patient safety and outcomes
The primary reason for tracking the whereabouts of life-saving equipment is that it saves lives. If a critical piece of equipment has been loaned from one ward to another, there's a chance it might not get returned straight away. When the next nursing team begin their shift, they may not know the item has been removed and, if an emergency occurs, the critical equipment may not be available. With RFID tracking, the whereabouts of that item can be instantly discovered and it can be retrieved. Indeed, this system can be used by team leaders to ensure that when their shift ends, all loaned out equipment is located and returned to where it belongs for when the next team starts.
RFID can track other things besides equipment, such as finding the nearest medicines or types of blood in an emergency.
An additional benefit is that ensuring all equipment is quickly accessible reduces waiting times, helping those in urgent need to be dealt with more speedily and improving the flow of patients in places like A&E.
Improving efficiency
One of the added advantages of RFID asset tracking is that inventory recording can be automated. When an item is taken out a store, staff don't need to sign for it and no-one needs to do a stock take at the end of a shift. This saves time, freeing up staff to focus on patient care.
Historical records generated by RFID can also increase efficiency. If records show that someone from a ward has to make multiple visits to a store to retrieve items in a single day, it makes sense to bring everything needed in a single visit, thus saving time in the long run. The historical records will give accurate data on how much of each consumable a ward uses, on average, each day.
Tracking patients and staff
The most important assets of any healthcare organisation are its patients and staff and RFID can be used to track these too. Each individual can be issued with an RFID wristband enabling them to be located no matter where on the site they are – even across multiple sites. For patients, these wristbands can also be linked to their medical records and personal information.
Knowing the location of patients is crucial, especially if they are children or vulnerable adults. Even for other patients, it's important to be able to locate their whereabouts in case they have decided to take themselves off to the café when they are due for an x-ray. Knowing the location of a staff member can also be critical – if someone needs a consultant in an emergency, with RFID, you'll know where to find them.
Conclusion
From saving money on paper towels to ensuring a patient has the medicines, equipment and certified medical expertise they need in an emergency, RFID tags and readers, such as those available from Universal Smart Cards, provide the asset tracking solution that help healthcare organisations deliver better services more efficiently and at lower costs.