News
Can Serena Williams reach her 24th Grand Slam title?
It's that time of year again, the final Grand Slam is set to take place in New York at the end of August and tennis fans across the globe are as excited as ever to see who will prevail. It's been an exciting year with surprise wins, shocking losses and devastating injury news. The US Open will be held in the USTA Billie Jean King National Tennis Center in New York, where it has been held since 1978. For Serena Williams, it is her next opportunity to claim her 24th Grand Slam title and match Margaret Court who currently holds the title of the most Women's Single Grand Slam titles. William's last Grand Slam title came at the Australian Open in 2017 with her last in the US in 2014. With the previous results in the Women's singles this year the US Open women's competition looks to be an interesting feat, but can Williams climb up the ladder once more?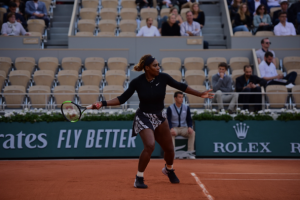 When looking back at Serena William's career it has been more than colourful, the tennis player has brought so much to the sport and inspired so many other women to get into tennis.
The first of many Grand Slam titles came in 1999, a whole 20 years ago at the US Open. It was also in this year that we saw the Williams sisters compete in the doubles tournament and go on to win the title which they would then do another 13 times. At 1999's US Open, Serena was not expected to win the title, in fact, her sister was predicted to claim a title long before her but she defied all odds defeating Martina Hingis 6–3, 7–6(7–4).
Serena then paved the way for her incredible career, including winning four Gold medals for the USA in the Olympics (2000, 2008 and 2012). The tennis legend has gone on to win a Grand Slam title in every tournament, totalling seven in Australia, three in Paris, seven at Wimbledon and six at the US Open – and that's only in the women's singles tournaments! In the doubles she has won 14 more titles – again across all four Grand Slams. The coveted player, alongside her powerful presence on the court, has led her to be one of the most celebrated female tennis players of all time.
Now, Serena Williams is so close to the very top of the leader board for all-time women's singles Grand Slam titles, but we fear she might just miss out. She recently bowed out of the Roger Cup final due to a back injury, handing over the title to Canadian teenager Bianca Andreescu. Williams was in tears on the court before she called for a medical break, which ultimately led to her leaving the tournament. The back issues that Williams faced were continued from the issues she had in the semi-final only a few days prior, but it is said that the heavy treatment she received just wasn't enough to sustain her for a whole match.
Williams must now rest hard if she is to compete in the US Open, fear is spreading she may not be able to continue at all and there are hints of retirement. Will Serena Williams ever reach number 24? We believe she will if she is given the chance.