Law
New vLex London office opens giving new life to legal technology innovation in London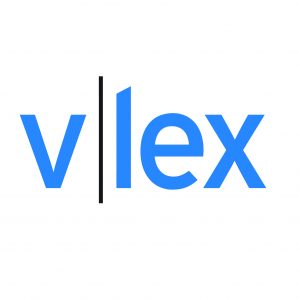 Following the recent acquisition of London based legal technology company Justis, vLex are pleased to announce the opening of their first London headquarters. The new office will become a new innovation hub responsible for all global legal technology innovation projects within vLex, alongside vLex's current European headquarters in Barcelona.
Located at the new vLex office is the Global Head of Product, Robin Chesterman, who expresses his excitement following the acquisition and highlights the valuable opportunities this will bring to legal professionals around the world:
"The acquisition of Justis has opened the door to a number of highly-valuable opportunities for the legal technology world. By bringing together the coverage and technology from both companies we can offer our customers something truly unique and powerfully competitive. We want our customers to continue to succeed, and we are now in a position to offer them more efficient and usable tools and content to support their day-to-day work than many of the well-known providers. The new office will provide a fresh start for the team here in London and give life to many new projects that we are excited to share with you in the near future."
The new office, located in Kentish Town, will be opened in October 2019 and is only a short distance from London's legal district at Chancery Lane and transport hubs such as King's Cross. The new office location is ideal for visiting and supporting both Justis and vLex clients in London and around the UK. The acquisition of Justis has increased vLex's global presence. vLex offices and staff are now present in the United States, Canada, United Kingdom, Spain, Ireland, Italy, Australia, Brazil, Argentina, Colombia, Peru, Chile and Mexico.
On the opening of the new vLex London HQ, Justis Publishing will be officially updating its address and notifying all customers of these changes. As with many acquisitions, customers can be left with unease about the future of their services and content which they rely on daily. For Justis and vlex customers, there are no foreseen changes, only new opportunities. New opportunities to access more primary and secondary content from around the world and new legal technology to support their work and their clients' interests.
This announcement comes following a series of updates from vLex, including the launch of their new blog category with over 300,000 legal articles, a new partnership with LexBlog, and complete Official Gazette coverage for Latin America.
About vLex
vLex is a legal technology company, who developed their technology to empower law professionals by combining one of the most extensive collections of legal information in the world with the most advanced AI-powered tools. With hundreds of thousands of clients and millions of users around the world who rely on vLex to address their legal research and technology needs. vLex are one of the leading companies developing legal technology on a global scale, with a team of over 160 lawyers, engineers, and editorial experts. vLex apply the power of an AI cloud-based data hub to ingest, enrich, classify and deliver insights contained in over 100 million legal documents from 2,000+ multilingual and multi-legal system global sources, to bring you the most up-to-date and relevant legal data and content.
For more information please contact press@vlex.com