London Startup Want to transform Intellectual Property Management in Africa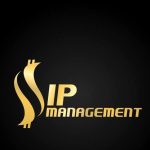 Intellectual property startup, SIP Management, has partnered with Africa in Colors, an initiative aiming to further the advancement of the creative industry within the African continent. 
Through the partnership, the SIP platform will help Africa in Colors build better Intellectual Property (IP) awareness within its community of creatives while providing access to a variety of related IP services through the SIP Management web application and marketplace. 
As part of the agreement, SIP will help increase Africa in Colors' awareness of IP issues relevant to their creative projects and business goals. 
The Creative and Cultural Industry (CCI) is one of the biggest contributors to global IP assets, trade, and management.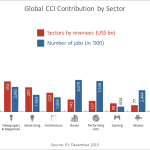 This partnership, therefore, represents a further step towards the SIP team's commitment to providing accessible and affordable IP management tools and services to individuals and communities around the world.
About Africa in Colors
Africa in Colors is an annual festival that attracts over 5,000 thinkers and pioneers within the creative industry from and beyond Africa. 
"It is a great platform the creative industry should embrace and think collectively on how Africa should position itself on the global market of the creative industry, which would be of a great opportunity to African countries to create not only important revenues in the African economy but also a great asset to creating jobs for Africans." Raoul Rugamba, Founder of Africa in Colors Festival.
Originally scheduled to take place in Kigali, Rwanda in March this year, Africa in Colors bringS together 4 sectors in the creative industry: fashion, art (music, theatre, painting, and visual arts), gaming, and film.
Championing Africa's IP space
Understanding and protecting intellectual property (IP) is an important part of the process of bringing innovations to the marketplace. It's a key concern for small business owners and entrepreneurs, who can secure significant competitive advantages by exercising the rights they hold to their innovations. 
The sad part, however, is that many of them are often unaware of their rights and miss the opportunity IP can provide. SIP Management, through this partnership, has, therefore, made it a core part of its existence.
"At Solomon IP management, we are committed to supporting creatives and innovations across communities . With that purpose in mind, we are inviting innovators, inventors and creatives to reach out to us and join our community,"     – Martial Medi"
We want to support real innovation and empower innovators. We believe in the innovative and creative capacity of the AFRICAN  continent and the positive changes that can be brought about by a better understanding and management of such capacities. Furthermore our goal is to build a creative and IP bridge between the UK  world's leading creative industry and the Africa . 
About SIP Management
Solomon IP Management is a London-based  startup that addresses the Intellectual Property market gap for entrepreneurs, micro, and small businesses. The less than 2-year-old platform enables and supports individuals and teams in the development, protection, and commercialisation of their IPs.
Since its soft launch in 2019, the platform has enabled some of its first users to take their strategic planning to the next level in terms of understanding the value that lies within their work and how to fully leverage it.
Although it is little known thus far here in the UK, Solomon Intellectual Property Management (SIP Management) has been quietly and steadily touching the lives of Africans in terms of copyrights, trademarks, patents, and other forms of intellectual property. 
As Africa's intellect-based output increases, it is time for SIP Management to emerge from the shadows and take its rightful place among the continent's crucial pan-African institutions.