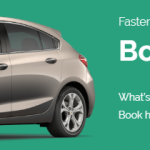 Are you looking for an affordable car hire or rental in Barbados? Look no further, Isleways Car Rentals is here.
A small Barbadian-owned car rental company that offers jeeps, SUVs and wide range of makes and models of cars, from compact cars to mid-size sedans for short and long-term rental in Bridgetown, Barbados.
Adventure-seekers are not to be left out! 'Walk the plank' and swig rum punch on a pirate's ship or get up and personal with our local marine life during a lunchtime or sunset snorkelling-included cruise. You can even change your perspective by taking in an aerial view of the island from a Microlight aircraft! Says Isleways Car Rentals.
They know Barbados very well and are happy to give the best directions to and recommend attractions and activities, beaches and events you should experience on your vacation.
Wherever your sense of adventure or relaxation takes you on your Barbados vacation, their team at Isleways Car Rentals is ready to get you there.
Isleways car rental Barbados is making your rental car experience even more seamless! As they'll pick up and deliver to any holiday accommodation on the island. You can select from a range of rental cars including compact cars, mid-size sedans, jeeps and SUVs and our pricing makes it easy to budget for your trip.
To make any bookings or contact you can visit Isleways Car Rentals website at https://islewayscarrentals.com or drop by at Lot 2 Foul Bay St. Philip, Barbados.