Technology
Easy Way to Fake Location with Dr.Fone-Virtual Location

How to hide your location on Apple maps or create a fake one using a GPS signal? It is easy to fool the positioning system and indicate a "false" point on the map. For example, using a GPS signal, I am in New York, sitting at home in London.
There are quite a few VPN services on the Internet that allow you to do this, but I don't recommend them due to the privacy reasons. I prefer to use the simplest and most affordable one, the best GPS Spoofing software.
Why bother creating a fictitious location on a map?
To access foreign services and websites that are only available for certain countries and blocked in my country. For example, the Pandora online radio station is only available with a US IP address.
To be eligible to download certain software or use functions that are not available in your country or region (for example, some services
Change your place of residence for foreign dating sites. If you're in DC, you can't use Tinder to make new friends in Los Angeles without paying. You may need to pay quite a bit to be able to date unlimited dates. What if you use more than five dating sites?
Access media restricted by country, such as Prime Video, Spotify, Netflix.
There are several alternatives for that but unfortunately, most of them require complicated experience and procedures. Not only that, most of them don't actually fake GPS location and what's worse, if you use them, you might be caught doing the spoofing.
Based on my experience, Dr.Fone – Virtual Location is the best solution for any spoofing activity on iOS devices. With the software, you can do many things like: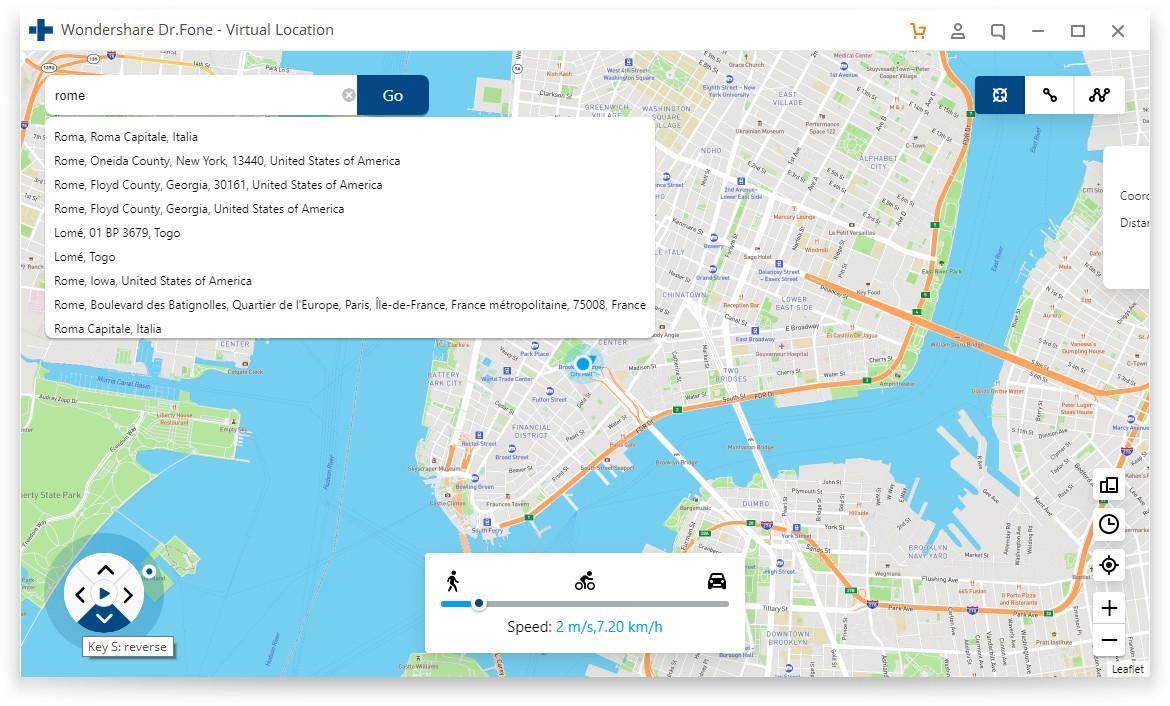 – Change your iOS GPS location to any location in the world. You can trick dating sites like Tinder to find more acquaintances in other cities. You don't need to pay Tinder more (to unblock geo-location).
– Unblocking locations that are implemented by various websites that prohibit access from certain locations.
– Play Augmented Reality games like Pokemon GO without having to move from one location to another. No need to walk down the highway that might endanger you. You just have to play in your comfortable bedroom. It's very possible to do!
– Simulate movement in various modes; walking, cycling, to driving a car.
– Perform location engineering on up to five devices.
With Dr.Fone – Virtual Location, faking location on iPhone is not something that is difficult to do. You don't need to have IT experience to run this application. But make sure you do not use this application for purposes that violate the law. My advice is to just use this app for fun; playing Augmented Reality games, opening geo-location restrictions imposed by certain sites, unblocking Tinder, and so on. Again, don't use this app for unkind purposes.
Hopefully by reading this article you will find it useful. Thanks for reading!