News
Independent Recruitment Agency thrives despite lockdown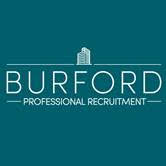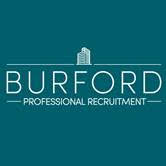 'Award-winning Oxfordshire recruitment agency expands their team, to meet the changing needs of clients through the Covid19 pandemic'.
West Oxfordshire Business Award winners in 2020, The Burford Recruitment Company have been watching the employment market closely during the past 12 months for changing trends in recruitment needs.
Noting an increase in demand for temporary and contract roles, they now welcome Maxine Harper in the role of Senior Recruitment Consultant to their team.  Maxine is an experienced recruiter, who's focus will now be on continuing to develop the Temporary and Contract Recruitment offering.
Having already spent 5 years working with local businesses, Maxine is keen to use her experience to continue helping Oxfordshire businesses.
Maxine says "I am thrilled to join The Burford Recruitment Company.  They are a modern, friendly, professional company and extremely passionate about what they do.  I am excited to be part of that and look forward to building strong relationships with both our pre-existing and future clients".
Christopher Hannah, Managing Director of The Burford Recruitment Company says, "We have been aware of Maxine, and keen to bring her on board for a number of years now.   Over the last 12 months, we have noticed a big increase in demand for temporary and contract roles in response to the Covid-19 pandemic.  Maxine's level of professionalism and friendly style make her ideal to further grow this aspect of our business and meet our client's needs".
info@burfordrecruitment.co.uk
maxine@burfordrecruitment.co.uk
01993 225055