Drink
Restaurant Opening Times in Manchester

If there is one thing that the past year has taught us, it's to appreciate the smaller things in life, and there's no better way than to enjoy a nice meal out with family and friends.
It feels like a lifetime has passed, and whilst many restaurants have been able to pivot and offer delivery options, we all still have our favourite dine in or dine "just outside" locations that we can't wait to visit.
As the lockdown rules loosen, we are now able to enjoy our most loved restaurants again. Hopefully, it won't be too long before we can enjoy them inside as well.
We are spoiled for choice here in Manchester, so we've asked restaurant experts Opening Times to tell us which restaurants they are going to be visiting over the next few weeks and into the summer.
What are the Restaurant Opening Times in Manchester?
Fortunately for us, the restaurant opening times in Manchester stretch from the early hours of the morning, throughout the day and late into the evening.
Whatever you're looking for, whether it be breakfast, brunch, lunch or dinner you are sure to find the ideal restaurant in Manchester at any time you desire.
So let's dive in to see Opening Times' top restaurants to visit in Manchester.
Gaucho Manchester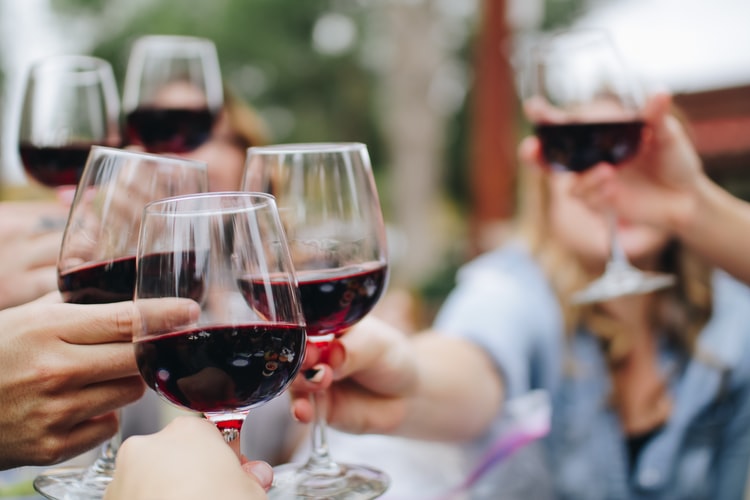 Nestled in the centre of Deansgate, Gaucho Manchester is positioned within an extraordinary converted church. Not only does it embrace all the unique qualities of this quirky setting, but it also boasts an original church organ at its centre.
Offering premium Argentinian steaks, fine wines and Latin flavours, Gaucho Manchester is the ideal location for any celebratory dinner. Its grand open kitchen and split-level dining room are much loved by its customers. Even though they do not get to be admired as they normally would be, Gaucho is ready and waiting to welcome diners back inside the restaurant this summer.
The brunch opening time makes this an ideal location for our brunch enthusiasts. At the weekends you can even enjoy a DJ hosted brunch and the late nights are ideal for romantic dinners and celebratory events.
Gaucho Manchester has initiated a 'Mindful Dining Policy' in response to the Covid19 pandemic, ensuring in-restaurant social distancing measures, reduced contact through contactless payment and enhanced hand washing and cleaning.
Gaucho Opening times
Sunday – Thursday 11:30 – 23:00
Friday 11:30 – 24:00
Saturday 11:00 – 24:00
Yo! Sushi
Fortunately for us, there are several Yo! Sushi locations across the city of Manchester. From within Selfridges in the Trafford Centre to the Manchester Arndale, you don't have to go too far to find a Yo! Sushi restaurant.
Yo! Sushi offers authentic, flavourful Japanese cuisine and is ideal for lunches or afternoon snacks. Customers can sit along the edge of their iconic kaiten conveyor belt to receive their meals or choose a booth to catch up with friends. Unsurprisingly, they are known for their tasty Sushi but they also offer a variety of other favourite Japanese dishes such as Ramen and Katsu Curry.
The day time opening hours make Yo! Sushi perfect for your lunch break or when you are in need of an afternoon snack. It's the perfect way to fuel the rest of your day.
In accordance with government guidance Yo! Sushi has a new way to Yo! Every step of their dining experience has been modified. Ordering and paying are now completely contactless and even the iconic kaiten conveyor belt has been evolved to ensure the safety of their customers and teams. Whilst some dishes have been removed from the menu momentarily, they are in the process of re-introducing these much-loved favourites over the next coming months.
Yo! Sushi Opening Times:
Monday – Saturday 11:30 – 20:00
Sunday 11:30 – 18:00
Check online to see the exact opening times for the branch you wish to visit.
Zizzi's
Zizzi's is an old favourite when it comes to Italian restaurants. Both the Corn Exchange and the Piccadilly Gardens host Zizzi restaurants that are open for the public to enjoy.
From pizza and pasta to risotto and salads Zizzi's offers all the classic Italian dishes and incorporates fun twists to keep them unique. Their signature pizzas are hand-stretched to ensure optimal size and crispiness.
The lunch and evening opening times make Zizzi's ideal for family dinners or a catch up with your friends.
Zizzi's have initiated various steps to ensure the safety of their teams and their customers. They have gone completely cash-less in the restaurants, have increased team hand washing, and created disposable menu's. Zizzi's are keen to welcome back their loyal customers to enjoy their outdoor seating and state that they can "guarantee good food, great times and big pizza" just not the Great British sunshine.
Zizzi Opening times (Corn Exchange)
Monday – Sunday 12:00 – 22:00
Zizzi Opening Times (Piccadilly Gardens)
Monday – Friday 16:00 – 22:00
Saturday 12:00 – 22:00
Sunday 13:00 – 22:00
Check online to see the exact opening times for the branch you wish to visit.
Wagamama
With several Wagamama restaurant locations dotted around the city, there is never any trouble finding a Wagamama's near you. From Spinningfields to the Printworks, there are plenty of places to enjoy this much loved Japanese and Asian inspired cuisine.
Wagamama's embrace al fresco dining and pride themselves on their fresh food service. So much so, that if your dish is ready before anyone else in your group, you will be served your meal first. The style of seating is also slightly different at Wagamama's as they embrace the Japanese communal style and use long benches.
The day time opening hours of Wagamama's make this the ideal restaurant for lunch or for dinner with friends after work.
Following government guidelines, Wagamama's are going above and beyond to ensure the safety of their staff and customers during this time. Wagamama's classic long benches have been modified for social distancing measures and screens have been placed between dining spaces. They are encouraging a contactless payment through phone payment and ensuring that customers are seated safely with speed upon arrival.
Wagamama's Opening Times (Spinningfields)
Sunday – Thursday 11:00 – 22:00
Friday- Saturday 11:00 -23:00
Check online to see the exact opening times for the branch you wish to visit.
So there you have it. The opening times for just some of the top restaurants in Manchester. Manchester offers such a vast range of restaurant options, so hopefully this list will help you narrow it down to find the perfect one for the time that you need it.