Jewellery
These Jewelry Picks are Key to Have a Vibrant Summer Style

Whether you're sipping your fifth Cosmopolitan and gazing at the sunset with a loved one or enjoying a book in a cabana, summer is arguably the perfect season to make memories. We all have had a tough year, and fortunately, things look on the brighter side. The former year was a time of uncertainty, and now with people stepping out to explore the city, it's time to recreate some of those happy hours spent by the beach.
The summer season calls for blue waters, saltwater waves, and tanks, along with bright and colorful jewelry. It is also the best time for fashion enthusiasts to go all out with their bling on top of bare minimum layers. All women need is to slap on some sunscreen and lay back to flaunt their colorful accessories. 
It could be a stack of gold bracelets, colorful pendants, or fine jewelry pieces with sizable gems and sparkly diamonds. From the classic-style gold necklaces to contemporary, modern pieces, we've come up with the chicest jewelry options, waiting to leave the confinements of your home and show off the hot girl from two summers ago. Excited already? Then take a look below: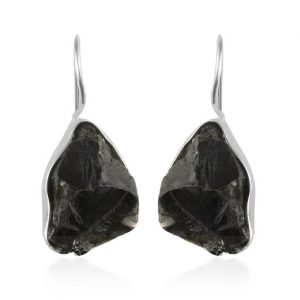 Shungite Earrings
If you're looking for a polished piece of jewelry with some modern flair, then we recommend you a pair of Shungite earrings. Precious stones are known to be famous for their vibrant appeal and their powerful healing properties. Moreover, the ebony black mineral stone is enabled with multiple benefits, such as protecting you from harmful EMFs, balancing your body's energy flow, radiating positivity, and healing your aura. Although elegant and classic, the earrings give a relaxed, easy vibe if you plan to wear them to a summer dinner party. After wearing layers of shells and pearls for the whole summer, you can break the theme with a pair of these natural treats and finish off your look with a timeless strand of Shungite necklace.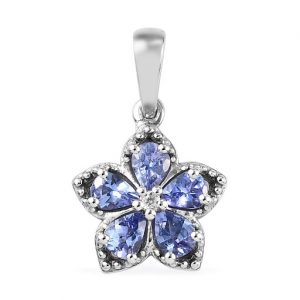 Tanzanite Pendants
Tanzanite pendants are the perfect pick for women who want to take their pastel tops or summer dresses to new heights. They can pair it with a diamond bracelet or matching danglers to channelize a regal look for the summer. Dripping with royal charm, the Tanzanite stone has a trichroic nature that allows it to illuminate different colors in different angles under the sun. Women can wear a marquise-cut Tanzanite pendant with enabled diamonds to encapsulate the rest of their outfit and take a refresher from beaded necklaces and gold bangles. As if that weren't enough, the stone resembles the exclusive jewel, Sapphire, and is known to be a thousand times rarer than a diamond!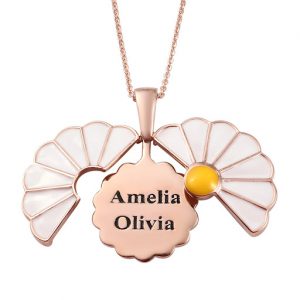 Personalized Necklaces
Who doesn't want to indulge in their inner child's favorite trends every once in a while? Personalized jewelry, such as bracelets, charms, pendants, or anklets (take a peak at the collections of jewelry by Puravida Bracelets), has been a major crush this summer season for its playful designs and colorful shades. You can style a personalized necklace to instantly bring some exclusive charm to nearly any outfit from your wardrobe. Also, it's a great conversation starter in case you plan for a cute dinner date. Otherwise, to lounge next to the beach, we recommend you grab personalized necklaces in warm gold tone since it looks ethereal on bare skin. You can opt for two or more chains and layer it well with some splashes of colored gems to give it that extra appeal.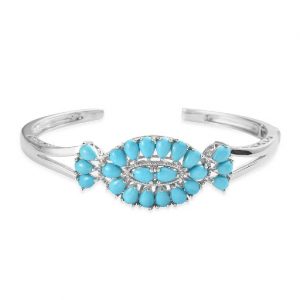 Turquoise Bracelets
Turquoise jewelry is a perfect amount of vibrant hue mixed with elegant style and luster. Women can pair a Turquoise bracelet with matching drop earrings to instantly grab the attention of spectators while flaunting their accessories. It's undoubtedly the best stone to wear all summer, not only for its tropical beauty that resembles a clear sky but also for its inherent healing properties. The precious gem is known to promote positivity, help one calm, and shield them from negative energies present in their surroundings. Women can use Turquoise bracelets as an everyday accessory to help them engage in healthy communication, attract pure-hearted people into their lives, and open up their souls for spiritual enlightenment.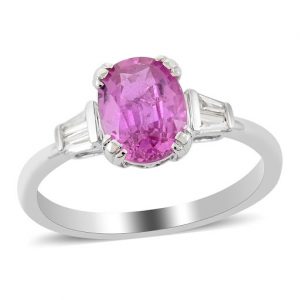 Pink Sapphire Ring
Traditional, feminine yet sleek, the Pink Sapphire ring is injected with vibrant hues that can transport you to warm, sparkly places after the dull year we had. Sapphire is a stone sent straight from the heavens, or so, is what people believed in the Middle Ages, treating it as a talisman for God's blessings. It was treasured by the ancient Greeks for its powerful nature to protect the wearer from physical harm and estranged enemies. While most people believe that the stone is colored blue, it actually exists in every shade that one can find in the rainbow. The Pink Sapphire symbolizes purity, tranquility, and feminine beauty. Cast under its spell, you can first try the ring in the summer season and then continue wearing it for the rest of the year.