What does California Contractor Liability Insurance Cover?
When someone mentions the word "insurance," most of us think about traveling. Oh, you might say, it's when you go to the agency to take care of that little thing you don't need but have to pay for. In fact, nothing can be further from the truth. No matter where you go, dangers lurk around every corner, and protecting yourself financially is the backbone of a safe and enjoyable trip.
The same principle applies to construction sites. Namely, contractors are obliged to protect any project, including equipment, workforce, materials, and all other things that play a part. Falling victim to a weather disaster or a major theft can bring you in a very unfavorable position. Plus, it'll make you look highly unprofessional in the eyes of the customer.
Environmental Concerns
We'd go so far as to say that protecting the environment is just as important as the construction itself, if not more so. Think about it: buildings are temporary. You can build a house today and demolish it tomorrow; the Earth won't stop to ponder your actions. But damages to nature can be irreversible, so we must do our collective best to preserve it for obvious reasons.
Construction involves many hazards to your project's surroundings. It could be toxic fumes, or it could be soil erosion or something else entirely. Unfortunately, many contractors disregard these negative impacts and only care about the success of their works. The consequences might show up years later and affect the local people far after the job is done.
Now, as a contractor, you should know which policy covers what, so you won't leave any risks uncovered. Pollution accidents don't fall under the umbrella of the general liability policy; this means you need special pollution insurance in addition to the builder's risk, workers' compensation, and other policies that are essential for every construction business.
It covers property damage, bodily injury, cleanup costs, and other potential dangers for third parties. Imagine a project that needs a lot of welding. This process releases many poisonous gases, such as argon, carbon monoxide, carbon dioxide, and many others. The residents could sue and easily win the case, as these gases pose a real health threat. Pollution liability insurance is there to keep you safe and protected from these claims.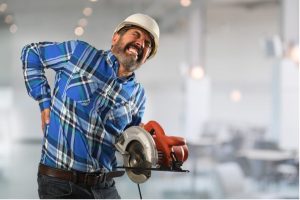 Workers' Compensation
Besides keeping the environment in order, a contractor's top priority is to provide insurance for their workers. Some construction sites involve high-risk operations and can lead to injuries and illnesses. This type of insurance is based on a contract between the management and the workforce: if the former purchases workers' compensation insurance, the latter cannot sue them for injuries sustained at the site.
In this way, workers are protected in every segment: lost wages, hospital costs, rehabilitation costs, or even death benefits to families in case of loss of life. If the business doesn't take care of this in time, lawsuits may ensue, and the contractor could be set back thousands of dollars, putting the entire project's future in danger.
Moreover, this is not just some worker's whim to annoy their contractor. Most states require worker's compensation coverage by construction companies. You can get a quote here  and find out some other helpful information on insurance rules. If contractors fail to comply, they could face severe penalties such as huge fines or prison time. Finally, they could lose the right to perform construction work in that particular state forever.
Commercial Auto Insurance
Any company that includes means of transport in their work should cover this policy. What does this mean exactly? Essentially, it's titling your vehicle under your business's name. This way, there won't be any coverage gaps, and you'll suffer no legal repercussions.
There are certain things to be aware of regarding commercial auto insurance. Namely, the only vehicles that require the policy are those intended for road use, i.e., outside your building site. Cars, trucks, even bigger machines like cement and dump trucks or trailers fall under this category. If the vehicle stays on-site, it needs no coverage.
Other contractor's insurance types include inland marine, contractor bonds, cyber protection, etc. None is more important than the other: they're all vital parts that ensure maximum safety and compliance of your construction business.