Press Releases
The social marketplace for food & drink industry enters London and embarks on investment campaign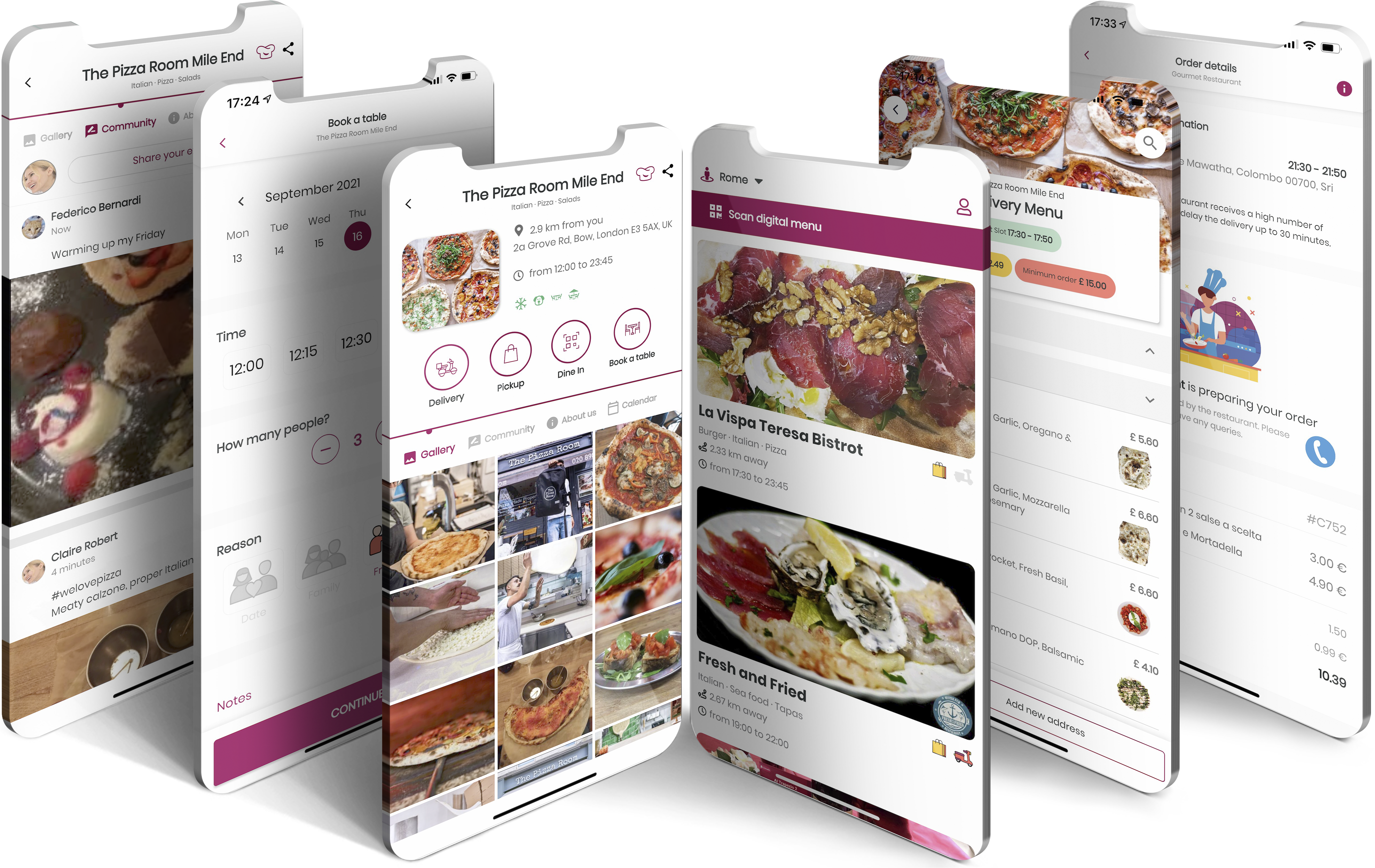 Chivado has captured the imagination by reconnecting venues with customers and putting money back into local communities.
Chivado – the disruptive startup on a quest to revolutionise the digital services in hospitality – is opening up its doors for further investment as the thriving brand welcomes more partners for 2021 and enters London. 
Combining the connectivity features of a social network with the modern capabilities of an online marketplace, Chivado functions as a portal for finding, booking and ordering from the very best local, independent restaurants, cafes and bars.
What makes Chivado different is that it encourages interactivity between venues and diners – with built-in messaging, picture-posting and media sharing services enabling everyone to share their dishes and experiences. 
Most importantly, Chivado slashes the fees involved in digital platforms – with all venues able to manage digital menus, delivery orders and table booking services completely free of charge. 
Customers, on the other side, pay just a modest service fee of 99p to order on Chivado and their entire order value goes directly to the venues; enabling the region's favourite restaurants to offer lower prices for diners and keep the community thriving. 
Chivado first rolled out its platform in Italy last year and was an instant success – securing sign-ups from 250 restaurants and more than 10,000 customers in less than 10 months. 
In August 2021, the platform expanded into the UK, partnering with independent restaurant chain
The Pizza Room
. Owners were so impressed with the business model they decided to not
just
feature on Chivado, but to invest in the company themselves. 
Chivado is now embarking on a bigger investment campaign as it looks to achieve its overall vision: Strengthening communities by bringing people together via food and drink. 
CEO of Chivado Federico Bernardi said: "One of the biggest challenges of the pandemic was restaurants losing their central role in their community in favour of digital services, and being unable to truly engage with their customers. 
"There are three main problems facing restaurants right now in the digital climate which Chivado can solve.
"The first is high fees. In some cases, commission on delivery platforms is as high as 40% – and the more the delivery market grows the more restaurants risk significant revenue losses. But with Chivado, there are no commission fees – so restaurants don't have to mark up their food to pay for digital services. 
"The second problem is that with marketplace platforms as the sole owners of the relationship with the final customers, restaurants are slowly turning into replaceable hidden kitchens. Venues do not know who their customers are anymore and are at risk of losing their central role in the community – filtered by algorithms that decide if they get discovered at all! Chivado completely changes the way restaurants and customers interact and ensures they have a direct and long-lasting relationship. 
"The third issue is that, outside of a discount tag, restaurants don't have opportunities to build and communicate their identity while enabling digital engagement, which forces all businesses to compete on pricing. Chivado instead encourages interaction and brand differentiation – giving businesses the opportunity to enrich their profile, publish contents and initiatives, and update their customers on their brand journey." 
Chivado empowers venues to take ownership of their digital services, and users to rechannel their money into restaurants and the local communities. 
"With Chivado, people are literally reinvesting money into their own areas to make them richer, to make their high streets more lively and safe, turning digitalization into a positive experience for the entire community."
The investment campaign at Chivado is ongoing for autumn 2021. 
More information about the platform is available
online
. 
Media contact
Patrizia Guarino
press@chivado.com
+44 7474778999