cryptocurrency
Cropping The Crypto Bloom With Sunflower, EverGrow And HUH Token

It's coming to that time of year again, where the blue skies are more frequent and the promise of summer appears closer than ever before. The nights are creeping further back to that pink and purple gradient where the promise of an evening tipple in the garden or at the pub is not only a dream but a reality.
It seems only fitting that it might be time to crop the crypto bloom and take a look at why the internet is buzzing around Sunflower, EverGrow and HUH Token and why these three cryptocurrencies are ready to be picked by your gentle hands.
Though, it seems only prudent to inform you, that many people will advise these cryptos, amongst many are roses atop of a thorn bush … and though the cryptocurrency market is often volatile and unregulated, financial expert, Robert Courtneidge believes regulation is just around the corner for crypto… and with safer ways of investing money which could see the crypto sphere share an exponential increase in value.
Let's see what these three cryptos could offer you if you were to crop your crypto bloom now… in other words, if you were to invest in these popular cryptocurrencies.
Looking At The Crypto Sunflower Garden
Sunflower Finance is quickly becoming one of the most spoken about cryptos on the crypto market to date, and it's no wonder why, as they appear to be aiming for BSC blockchain supremacy with their ecosystem that comes with a plethora of investor benefits and capital-backed and optimised blockchains.
As Sunflower themselves would say, the brightly coloured flower crypto is for individuals and financial institutions as well.
Sunflower Finance has aims of becoming the #1 token BEP-20 for the De-Fi sector in under 12 months and if that wasn't ambitious enough sunflowerfi.org are also creating a system that can create development fund for 'potential' projects… more on this can be found in Sunflowers WhitePaper.
Briefly, the token creators seek out medium-size projects that display a host of growth potential, offering financial capital in exchange for Sunflower holder receiving a portion of the growth companies' stock… the idea seems an utterly brilliant concept, one that you could be involved with before it exponentially increases in value.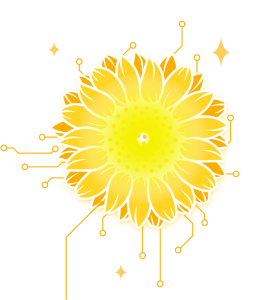 The EverGrowing Garden Of Crypto
EverGrow is one of those cryptocurrencies that everyone has either heard of or owns and they religiously check the value of the currency that has been coined, by its creators, as a 'hyper deflationary' coin.
In doing this, the creators of EverGrow have solidified the idea that the coin is not as easily swayed by the ropes and rules that bind normal cryptocurrencies, that are often swayed, influenced and dubbed out into the ground like the end of a cigarette under a shoe.
EverGrow is a frictionless, yield-farming liquidity generation protocol with one of its main aims being to generate passive income through $BUSD (Binance pegged $USD) for EverGrow holders.
The crypto also boasts reward systems like Buyback and Burn, which enable the currency to increase in value!
As EverGrow states on their website, 'Accumulating Wealth Has Never Been This Simple!'
you could be a part of one of the fastest-growing crypto communities on the crypto market today and you can find more information on EverGrow via their website, at evergrowcoin.com you can find their WhitePaper and a whole host of exciting information that holders benefit from.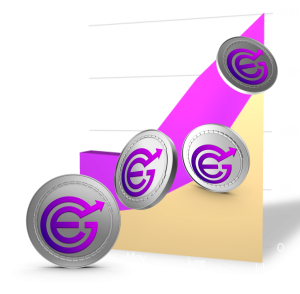 HUH Token, The Garden Of MetHUH
 HUH Token prepares to be launched over numerous exchanges like Hotbit and Bitbox, the world's first utimeme takes strides to become one of the most popular cryptocurrencies on Earth.
HUH Token, the multichain cryptocurrency, that uses both Ethereum and Binance blockchains to offer their holders some greater protection from the volatility of the cryptocurrency market, will also be launching an influencer brigade on the 19th of January.
As hundreds of influencers take to social media platforms to boost the popularity of the crypto project they believe in, HUH Token, the currency is set to rise exponentially for HUH holders!
Yet another holder-centric move from HUH's creators.
Presale holders of the currency will also see an NFT drop at the end of the month (January 31st).
HUH Token could be the multichain cryptocurrency for you and as the value is set to increase the month you could be buying at just the right time.
Ahead of that all-important sweet spot, it's always best to conduct your own research into cryptocurrency before buying. You can do that by visiting the link below for more information.
Website: https://huh.social
HUH Official Swap: https://swap.huh.social/
Telegram: https://t.me/HUHTOKEN
Twitter: https://twitter.com/HuhToken
Instagram: https://www.instagram.com/huhToken/