Top 50 Most Popular Audios to Use in Your Reels
As we all know, Instagram is a social media platform where people interact with each other and advertise and promote their products and brands. 
Earlier one could share images, videos through their feed posts and interact with their followers but recently Instagram added a new feature- Reels. 
Instagram added this feature as it stated that it wishes to incorporate the TikTok creators on this platform too. This implies that now more content- creators will be able to approach the users easily. 
Reels are a good source of networking and will help one to promote their brand or product more easily. To become a master at making Reels, one can follow the given tips and apply it for their quick growth on the social media platform: 
High-quality videos 

Find your kind of niche 

Select music which would attract the users
We must keep in mind that whenever any social media platform like Instagram or any other application introduces a new feature, they prioritize it. 
How Can You Benefit Using Reels?
Reels have been introduced recently and are sure to be popular among everybody. You should use the newly added features because it would mean that your content will reach a larger number of users. 
Prioritization of Reels means that they would attract people more on a daily basis and Instagram will ensure that this happens. Therefore, if you're a blogger or a content- creator, make sure to make Reels and put them on your priority list too. 
You can make Reels on any topic that interests you and my opinion would be that you stick to that topic for a long run so that people know what kind of content you create and the intended audience is attracted towards your profile. 
How to Make Instagram Reels?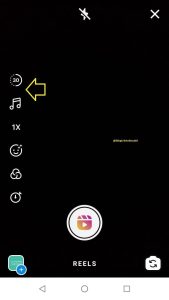 Creating Reels might look like a difficult task initially, but once you understand the process and have tried it out, you can easily make one without any help. 
Open Instagram and tap on the (+) option at the top right corner of your profile page. 

Click on Reels and add a desirable video (s). 

Add the music of your choice. 

Put on a short caption with 2-3 hashtags to make it look nice. 

Post it to your feed. 
Making Reels is that simple! However one must keep in mind that the video quality is good enough and the music chosen goes well with the Reel. 
Making Reels will also provide a major boost in your followers as people like this new feature of Instagram and are likely to recommend and share your content with others too which will help in your growth. 
You can increase your followers, likes, shares, and saves by posting good content. You can also increase your followers by MegaFamous. 
If you're having trouble choosing the songs or the music for your beautiful Reel, here are 50 trending songs for Reels on Instagram: 
Song Recommendations for Reels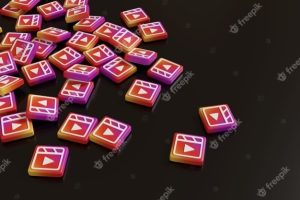 Watermelon Sugar- Harry Styles 

Levitating- Dua Lipa

All eyes on me- Bo Burnham

positions- Ariana Grande

IN A DREAM- Troye Sivan

juicy- Doja Cat

Stay- The Kid Laroi, Justin Bieber

cardigan- Taylor Swift

Break My Heart- Dua Lipa

Savage (Remix Ft. Beyonce) – Megan Thee Stallion

Night Changes- One Direction

Comethru (feat. Bea Miller) – Jeremy Zucker

Nostalgic- Arizona

Runaway- Aurora (it would be put best on a nature related video) 

love nwantiti (feat. Dj Yo! & AX'EL) – Remix

exile- Bon Iver and Taylor Swift

How would I know- Kygo

Heather- Conan Grey

Girl- Marren Morris

Happier Than Ever- Billie Eilish

TWINNEM- Coi Leray

Mood- Wizkid, Buju

Wildest Dreams- (Taylor's Version)

My Universe- Coldplay feat. BTS

Miss Summer- Odie

Fancy Like- Walker Hayes

Peaches- Justin Bieber

Uptown Funk- Bruno Mars

Take you dancing- Jason Derulo

Way 2 Sexy- Drake, Future, Young Thug

AJR- The Good Part

Drinking Alone- Carrie Underwood

Run- Lauren Aliana 

Be Like That- Kane Brown ft. Swae Lee and Khalid

Someone you loved- Teddy Swims

Dance With Me- Thomas Rhett

In the Getto- J Balvin and Skrillex

Tigini (Kindness) – Kikimoteleba

Dinero- Trinidad Cardona

Beggin- Nameskin

Drivers License- Olivia Rodrigo

Woman – Doja Cat

At My Worst- Pink Sweat$

Jalebi Baby- Tesher × Jason Derulo

Without You- The Kid Laroi

He Could Be The One- Hannah Montana

Amadela Amadela- Minions (if you're a big fan of Minions then this is a great choice for you!) 

Coming With That Bow- HD4President

Me On Whiskey- Morgan Wallen 

Trampoline- SHAED 
Instagram allows you to share your reels on your feed posts and to put it up as your story too so that a larger number of users are attracted to your page. 
How to Add Music to Your Instagram Reel?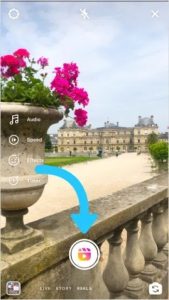 Steps to insert music to your Instagram Reels:
Open the Instagram app. 

Tap on the (+) at the top right corner of the screen and select Reels. 

You will have the option to either record a Reel or upload a video from the Camera Roll. 

You can swipe up to upload a video from your camera roll. 

Tap on 'Add' at the top right corner and add multiple videos or images according to your choice. 

Press the 'Music' icon available on the left-center of the screen. 

Search for the music of your choice and apply it to your reel. 
You can go for the list of trending songs presented above to go with your reel. There is one perk of putting a trending song on your reel, the more the people search for that audio, the more likable are the chances of them viewing your reel. 
Conclusion
So here were the trending songs for Instagram Reels. I hope these songs help you to gain more followers and likes on Instagram!
One must know that the key to growing through Instagram is to stay updated with everything going on the social media platform. 
This way you'll stay updated and use and gain from the latest features of the app. 
Hope the article helps you!