2022 Viral Crypto-millionaire Choices – Kishu Inu (KISHU) and HUH Token (HUH)
When Billy Markus and Jackson Palmer launched Dogecoin to mock the 2017 ICO era's pump and dumps, they unintentionally ignited a trend that would draw billions of dollars from the market.
Dogecoin and the Ethereum-based Shiba Inu displayed the power of memes in front of the whole globe in 2021. Richard Dawkins created the word "meme" in 1976. Memes are cultural units, similar to how genes determine human DNA.
Memes today are now more closely connected with online comedy, and who doesn't like a good joke? Memecoins, ranging from Doge (DOGE), to Floki (FLOKI), to Kishu (KISHU), are a fun method to introduce more people to cryptocurrencies.
Simultaneously, memes are often transitory and rapidly supplanted by the next great thing. Two up and coming memes are HUH Token (HUH) and Kishu Inu (KISHU).
HUH
HUH Token (HUH) is a cryptocurrency that debuted with amazing success on December 6, 2021. Its value has risen by more than 3500% in less than a week previously and is currently expecting it's next all-time high is expected to make crypto-millionairs. HUH is available on the decentralised exchanges PancakeSwap, Uniswap, and BitForex with plans of accessing tier two exchanges in the coming months.
According to the HUH Token team's website and whitepaper information MetHUH will be a blockchain based social media network that will use sentiment analysis to generate revenue. It's intends to be a gamechanger for web3.0. There is also an NFT marketplace and play-to-earn game under development, which is scheduled to launch in the third quarter of their timeframe, along with version two of both their website and whitepaper.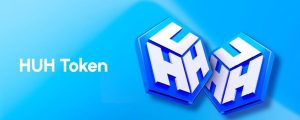 HUH had a bumpy start to their release, with problems with the presale vesting procedure. They have, on the other hand, been upfront and honest about the whole process. To address the challenges that emerged, the HUH team is delivering unique NFTs to presale holders towards the end of this month.
HUH's next move could make them viral. They have over 500 influencers posting on both Instagram and Twitter in a media campaign for the cryptocurrency.
KISHU
KISHU is a meme cryptocurrency centred on the Kishu Inu dog breed as its mascot, similar to how Dogecoin uses the Shiba Inu dog for its branding.
The cryptocurrency said that it was founded because many meme currencies lack a good direction for the future.
KISHU aspires for more than just a meme or a joke, and to function as legitimate finance.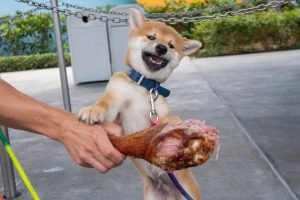 The cryptocurrency plans to be the dog coin with the greatest longevity down the road, and it looks to be building a case for itself with investors.
One meme coin that has a more established path is Shiba Inu (SHIB). The 'Dogecoin killer' may be aware that the market is fickle. Some say that cryptocurrencies such as Kishu Inu (KISHU), Shiba Inu (SHIB) and HUH Token (HUH) are riding the popularity of coins such as Dogecoin.
Shiba Inu (SHIB), Kishu Inu (KISHU), and HUH Token (HUH) seem to have been created as another edition of hype-riders that are supposed to use the demand from the already over-hyped Dogecoin. Whether genuine or false, traders should always use extreme care when dealing with anonymous enterprises. Always do your own thorough research.
Buy On HUH Website: https://swap.huh.social/
Buy On PancakeSwap: https://bit.ly/35qgxsy
Buy On Uniswap: https://bit.ly/3g1rRgC
Website: https://huh.social/
Telegram: https://t.me/HUHTOKEN