Will Binance Change The World With Its Smart Chain And Has HUH Token (HUH) Made A Wise Choice For Choosing BNB As Its Multichain?
Binance ($BNB) is one of the largest blockchain exchanges in the world, and it seems that that mammoth trading volume platform is often overlooked or remains in the direct shadows of Ethereum ($ETH) and Bitcoin ($BTC).
Though the 2017 born exchange could be the one to take over the world as more crypto investors flock to the market and the scope of investors broadens throughout crypto's 13 year-long stint as a major investment venture.
Binance, the Cayman island registered exchange, has seen world press stirrings recently and it's no wonder that newer altcoins are choosing to exist on BNB (Binance). For instance, HUH Token ($HUH), born in the December of 2021, launched with multichain capabilities that bridged Binance ($BNB) and Ethereum ($ETH) under the impression that investors could greater ride the waves of volatility on the cryptocurrency market.
This stemmed a shift in the crypto world as other altcoins began to create multichains and parachains, that hail a wink and a nudge to Binance ($BNB).
Does this mean that Binance existed in the Metaverse long before others began to take the plunge, and in turn offer the world something it didn't know it needed?
Let's take a look at a brief history of Binance ($BNB) to find out more…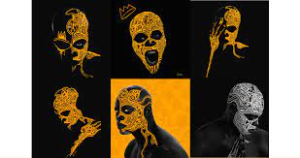 A Brief Look At Binance
 Changpeng Zhao, the CEO of Binance ($BNB), had a rather interesting origin story. It seems like the only natural progression for a man of stocks and bonds to eventually enter the space of cryptocurrency, however, Binance was not the love child of this melding of interests.
The foundlings of Binance ($BNB) existed in Zhao's first crypto infused project in the aptly named 'Fusion Systems', which began its life in 2005 in the offices of Shanghai.
The company, almost the first Minimum Viable Product of Zhao's crypto exchange idea, came 12 years before Binance was realised as the complete product, however, this didn't come without its countless challenges.
Zhao, with a plethora of crypto, digital assets and financial services background, soon came to realise that China were going to ban crypto assets or exchanges from operating within the country. Zhao moved Binance ($BNB) headquarters and operations to Japan and that's where it resides to this day.
For that added sprinkle of sparkle, in Zhao's honour, Binance ($BNB) became the world's largest crypto exchange in its first year of trading.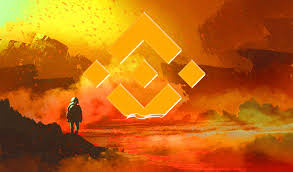 How Could Binance Change The World Further?
Binance ($BNB) revolutionised how the cryptocurrency world works down to its core and for this reason, Binance has been and continues to be, one of the driving forces for change in the crypto sphere.
Binance open the crypto sphere up to its potential and in doing so allowed altcoins to offer crypto investors a plethora of amazing products, like HUH Token's ($HUH) multichain bridge and, how the like of Polkadot ($DOT) were able to harness the idea of parachains.
Binance ($BNB) potentially helped cryptocurrency become a long-term investment, or at least, have the ability to offer this to investors if they so choose.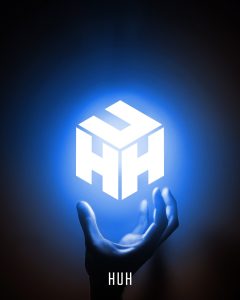 Did HUH Token Choose Wisely?
HUH Token ($HUH) launched to the world with the promise of multichain capabilities and with it, entranced a nation of crypto fanatics. HUH successfully used Binance and Ethereum to its advantage as they harnessed the power and respect of both cryptos BNB and ETH.
Granting HUH Token holders the wonders of riding the crypto waves without incurring too much damage from the volatility of the market.
HUH Token is not the only cryptocurrency to harness the BNB blockchain, though it's believed that $HUH set in motion a series of dual-chain adoptions.
If you'd like to know more about HUH Token ($HUH) and how it rocked the crypto world you can visit the links below to be involved with some of the world's top cryptocurrencies.
Buy On HUH Website – https://swap.huh.social/
Buy On PancakeSwap: https://pancakswap.finance/
Buy On Uniswap: https://app.uniswap.org///swap
Website: https://huh.social/
Telegram: https://t.me/HUHTOKEN