cryptocurrency
The Wormhole Bridge Exploited And HUH Token (HUH) Drop NFTs

Shivers are always sent through the crypto sphere when the worlds exploited or stolen reverberate against the infinite web of blockchains … but it appears that the Wormhole Bridge that supports the likes of Binance could be in the clear of a $326 million exploitation scandal.
HUH Token ($HUH) dropped their presale holder's NFTs this week and it appears that any bad blood that had run through the mean streets of the internet is beginning to be filled with the growth of beautiful crypto wildflowers … just in time for HUH Token's ($HUH) play-to-earn game and further influencer launches throughout the coming year.
The crypto sphere is getting tighter and more close-knitted as people try their luck and skills in the world of hacking and theft … how can cryptos like HUH Token ($HUH) and Bridge systems like Wormhole keep crypto investors safe from these types of non-volatile threats?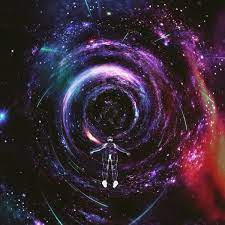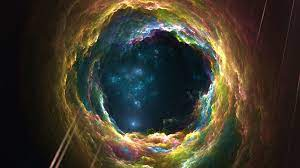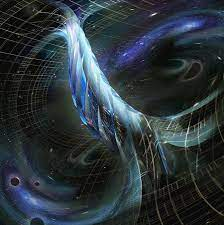 Did The Name 'Wormhole' Fortell Its Fortune ?
Whether or not wormholes lead to a multiverse or are the rubbish shoot of our universe is yet to be determined, and amidst the plethora of wormhole theories and conspiracies the crypto bridge technology, of the same name, reportedly experienced potential exploitation for over $300 million in what seems like a rare instance of a hacker trying their luck.
The aptly named Wormhole Guardians are currently trying to find the hack in their code and there are worries that Ethereum ($ETH) and Solana ($SOL) sent over the bridge during the hack experience might have been lost or taken … but feared irretrievable.
Wormhole is somewhat quiet over the scenario, however, have issued a statement that the bridge is down.
The coming days will tell whether or not the news of a hacker is true or false … however it seems that not too many people are concerned over the news until Wormhole confirm.
HUH Token Safe From Hackers?
HUH Token ($HUH) have taken countless steps to ward off hackers, with an always-open bug bounty and their smart contracts … though as the interest in crypto grows there are many finance professionals that believe further regulation is around the corner … that will add further layers of protection from hackers.
What potentially happened to the bridge, Wormhole, infrastructure is very rare, and more often than not is corrected in a matter of hours.
It's always wise to consider that the cryptocurrency market is volatile by nature and is relatively new in terms of assets and simply existing … all things come with some potential for failure.
However, cryptos like HUH Token ($HUH) and many others are trying to reduce investor risk overall, this could be how crypto becomes the main form of digital asset and currency moving forward.
The likes of HUH Token ($HUH) could be a part of this future thanks to their forward-thinking security and potential for value increase … if you're interested in finding out more you can do so from the links below.
Buy On HUH Website – https://swap.huh.social/
Buy On PancakeSwap: https://pancakswap.finance/
Buy On Uniswap: https://app.uniswap.org///swap
Website: https://huh.social/
Telegram: https://t.me/HUHTOKEN