Interior Design
Want to Update Your Home? A Fresh Approach to Interior Decor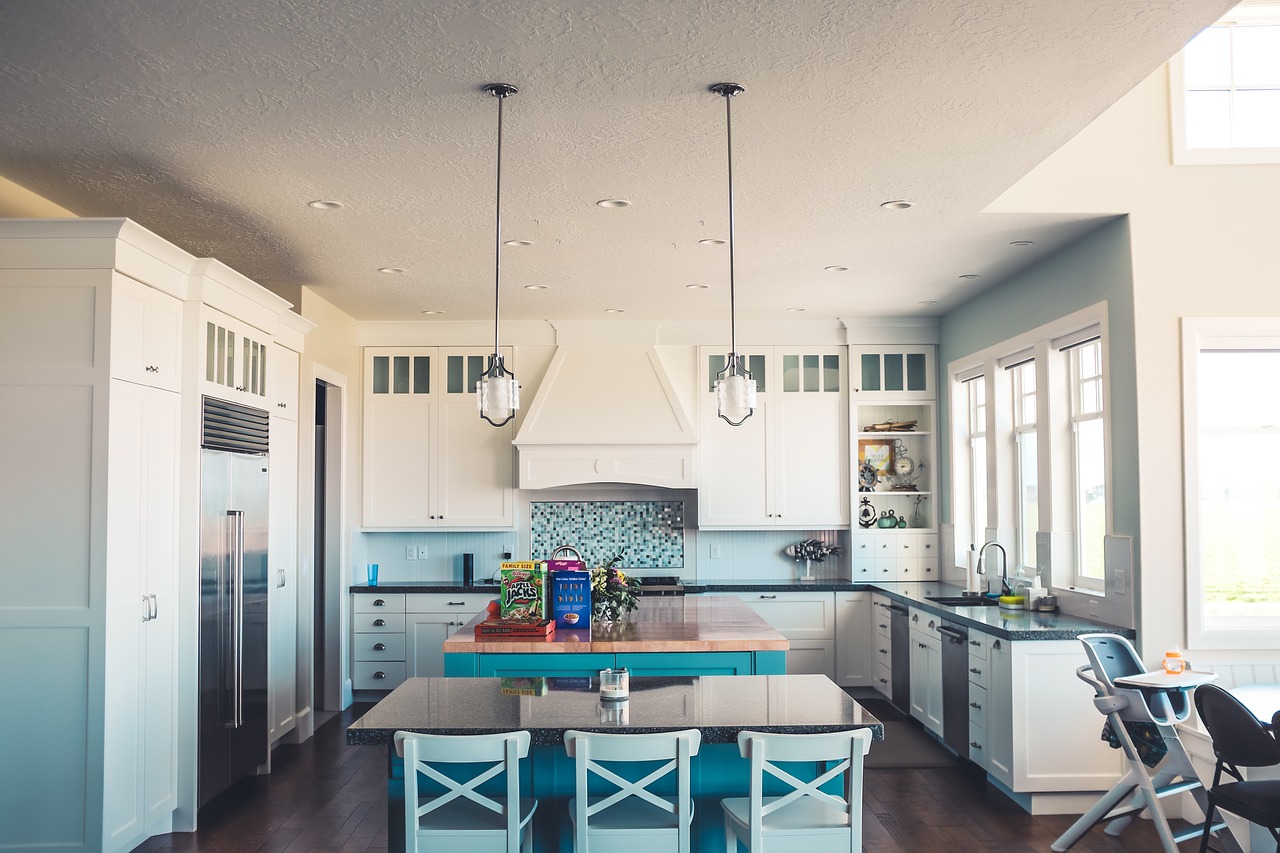 Decorating your home is an investment, and it's one that you should not take lightly. Because of this, it's important to put some time into it and watch as your house develops a personality of its own. Each room in your house has a distinct purpose and by that logic, each room should have a distinct style, as well. 
The time people spend in those rooms, who uses them, and for what purpose should also be taken into account when decorating these rooms. It's also important to consider the decor items, the materials, and furniture, among other things. At the end of the day, though, it is your home and your personality should be all over it. 
Living Rooms

Living rooms can be a great vessel for your personal taste. They are the focal point of the home, usually located in the center of it. It's the place where your guests sit in order to enjoy an effervescent evening of socialization and sparkling conversation. (Movie night, anyone?)
In a modern setting, the dining room and the living room often coincide, with most meals being consumed in front of the television. Keeping this in mind, invest in a comfortable couch and a couple of L-couches as well, a sturdy but spacious coffee table, and a warm rug to tie the room together.

Bedrooms
Think about it: you spend nearly eight hours a day in a bedroom. Adding it up, that comes to one-third of your entire life. Catching a few Zs is essential for a productive day. You should take measures to ensure that. Studies show that ambient temperature plays an important factor in your sleep. 
Using a thicker mattress that retains heat better, and coupled with some fluffy pillows and duvet, can lull you to sleep much better. Brown, wooden and autumnal tones also help sell the warmth. Furniture like a four-poster bed, an antique wardrobe and dresser, and russet or mauve accents can also help. 
The luminosity of the colors of objects and accents in the room also play a part. If you like the brightness of the morning more than the quiet of the night, then opt for lighter shades, and vice versa. Avoid LED lights and instead opt for incandescent or tungsten fixtures instead.

Nurseries and Kids' Rooms
We are a lot more informed as a world nowadays, and these days, it is far better to subvert the traditional blue for boys and pink for girls tradition that is usually found in kids' rooms around the world. Instead, gender neutrality is the way to go moving forward. 
A great color combination for these areas of your home can be red and white. Think about bunk beds and a playpen-like situation, too, as well as plush carpeting and furniture with rounded corners and a lot of cushioning. That way, the room is friendly, inviting, and safe for its young occupants.

Bathrooms
The bathroom is a place where you are at your most vulnerable. Harsh and direct is not the answer here. Rather, you want softness and comfort in this room. Choose cream colors or a light cyan shade. And don't be afraid to play with the water theme, either. Marble fixtures, though bulky, are a great way to add stability and dependability to the bathroom. 
Lay down mats and other absorbent material so that wet floors are out of the equation. Experiment with different kinds of showerheads, instead of the conventional angled or hand shower. Full-length mirrors are also a great idea, especially in small bathrooms where the reflections help sell the illusion of space.

Kitchen Area

Decorating the kitchen can quickly turn into an expensive undertaking if done without careful planning and forethought. To avoid it becoming a money sink, it is far better to plan ahead. If a complete makeover is out of the question, then you can consider a series of smaller upgrades. 
Start with tiling your kitchen, especially the area near the sink and the stove. Stains and such will be easier to get out. Consider investing in an induction stovetop, as well. A good starting point will be getting hold of professional deep cleaners and setting them loose in the kitchen. Your kitchen will look spanking new – without digging too much of a hole in your pocket.

Home Office and Studio
Professional minimalism is the name of the game here. Your office should help you focus, yet still be a pleasant environment. If you want your desktop to be low maintenance, opt for a durable hardwood (or something similar) as the top material. If properly finished and sealed, it'll be ridiculously easy to clean and maintain. 
Depending on what you do, and what you are going for, some blackout curtains will be a great idea to keep that harsh glare off the computer screen when you are working. 
If you are expecting clients to be physically there with you, investing in a couch or a few extra swivel chairs is also a great idea. We hope you have fun embarking on an exciting journey of decorating your home!