Travel
Why a campervan staycation is the way forward this year

Over the last few years, the staycation trend has really taken off; whether that's families renting huge houses for big get-togethers, or whether that's hiring a campervan and hitting the open road.
However people are choosing to "staycay", as they say, the important thing is the benefit it brings to the local travel and tourism industry.
Cheshire campervan hire company Calico Campers had an unprecedented year last year for campervan rentals, with their 4-berth luxury camper 'DANI' being out on back to back adventures between May and October.
Calico Campers say this is because a campervan holiday is the perfect way to spend quality time with loved ones, something that after the past couple of years we will never take for granted again.
Backed by research
According to recent research by Sterling Insurance, a whopping 68% of Brits are set to book a campervan staycation in 2022.
This comes as no surprise to the likes of campervan hire company Calico Campers following the success of their campervan hire service last year.
Sterling Insurance's survey also asked respondents for the three main reasons why they would hire a campervan and hit the open road this year. The results showed that the three main reasons for hiring a campervan were;
To see more of the UK
To spend more time with family
To improve their own mental health
There's no doubt that those are three very strong and powerful reasons to consider a campervan staycation this year!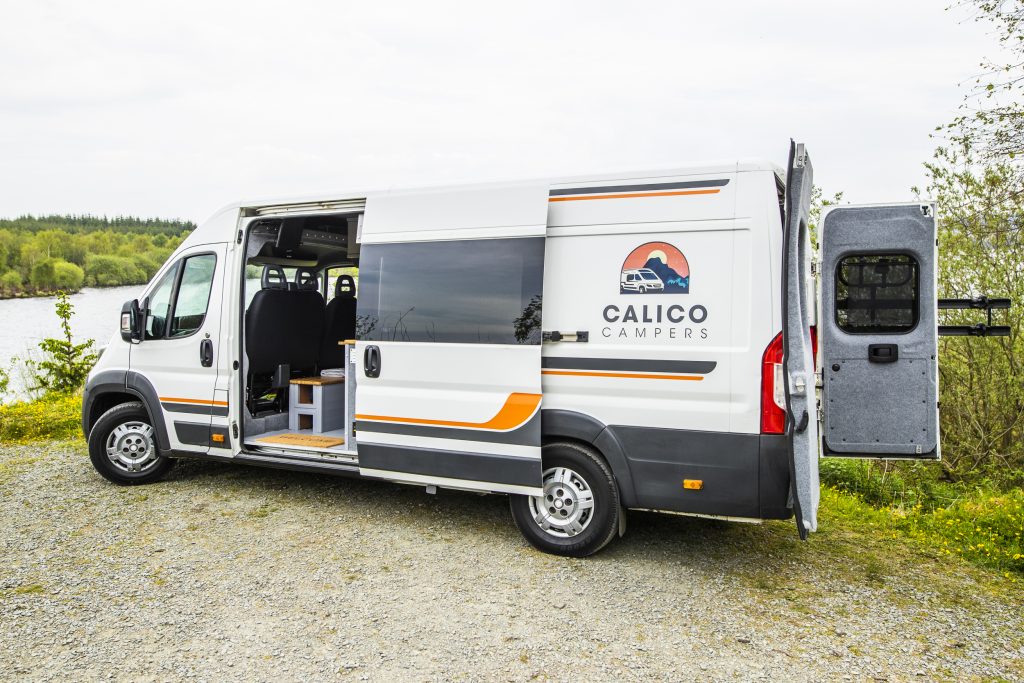 Campervan hire considerations 
Do your research
It's important to remember that if you're considering hiring a campervan, make sure you do your research. Look for a company that has good reviews on both Google and Facebook, and look for a company that is clearly engaged with its customers by reading the website and checking them out on social media.
Get as much for your money as possible
Campervan hire companies like Calico Campers pride themselves on offering a personable, friendly customer service, making the experience as hassle-free as possible. They even offer a free route planning service based on over ten years of campervan experience!
Compare the prices
It's also worth doing a price comparison. Unfortunately, given the boom in UK travel following the Coronavirus crisis, some campervan hire companies hiked their prices because they knew the demand was there. Make sure when you're looking to hire a campervan that you check the prices aren't inflated; compare them with other campers that have the same facilities.
Hire direct 
Try to hire directly from the campervan provider. There has been a huge uptake in people 'loaning' their campervans and motorhomes to third-party referral sites like Camptoo and Goboony. They act in the same way as AirBnB, but the customer will always end up paying more than if they just went to the camper provider instead.
However you decide to holiday this year, it might just be worth considering hiring a campervan in the UK and exploring the magnitude of beauty this country has to offer.