Technology
Everything You Must Know About UPDF: The Best PDF Editor

PDF files are extremely difficult to edit because they are not designed to be edited. Although there are multiple solutions that allow a user to make alterations to a PDF to some extent, they all have their fair share of weaknesses. Also, most of the PDF editors available in the market right now are super expensive.
UPDF, however, is a free PDF editor that supports editing images and texts in PDF files on iOS and Mac. Before you sign up, please go through the rest of the write-up. It explores the features and key benefits, thus, letting you arrive at an informed decision.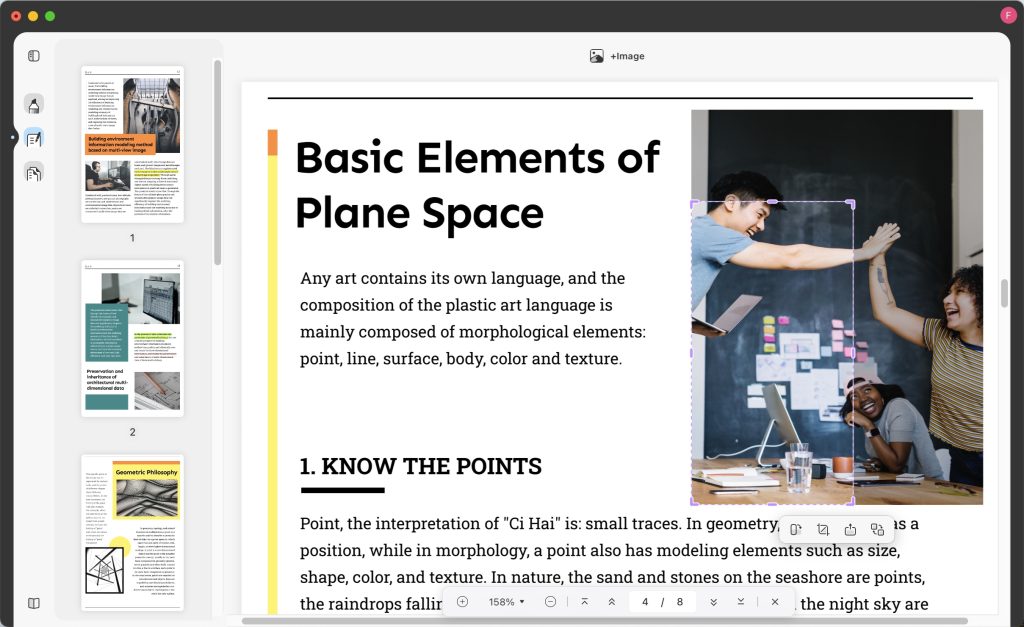 A Brief Discussion on the Features of UPDF
Edit PDF Text and Image for Free
UPDF has impressed larger segments of the population probably because with it you can add new text, and delete or copy/cut, paste texts in PDF.

You also receive the opportunity to control the various font parameters such as color, size, type, style, format, and alignment.

UPDF, the best

PDF editing software

, lets you incorporate hyperlinks to a PDF. The readers can click on the link to either reach a web page or a particular section within the document.

 You may also edit the hyperlink attributes. If you do not like the line type, style, or thickness of the link included, please feel free to change them.

Thanks to UPDF, deleting, rotating, cropping, replacing, and extracting images have become easier than ever.

You may also add new images if you want without any hassle.
2. View and Annotate PDF
UPDF is rightly considered the best PDF reader and annotator. You can view and annotate your documents with a wide range of PDF reading and markup features.

Thanks to the tabbed format, you can open and view several PDF files simultaneously.

Almost all of you would prefer editing PDF files on your smartphone, right? Well, UPDF customizes the pages so they can fit your screen seamlessly.

No one can annotate a huge PDF document in one go. Due to the bookmarking feature, you can pick up where you left.

UPDF has acquired extensive popularity because you can search for a particular text in a document while viewing it.

Finally, yet importantly, you can insert different types of shapes into the PDF like ovals, rectangles, lines, and arrows. Regulate the properties of the shapes by modifying their thickness, style, opacity, and border. Go ahead and fill colors too.
3. Organize PDF Pages
No other

PDF editor

lets you organize PDF pages as easily as UPDF. You can manage and manipulate the pages as per your convenience. You can turn a page right or left or rotate it completely to get a neat appearance.

You may zoom in to or zoom out of a page.

Suppose you are given a particularly huge PDF file but you want to work on a specific section. Thanks to UPDF, you can extract pages or a complete set from a document.

You may control the overall page range when organizing the files. Consider opting for a landscape page or a portrait one.
UPDF converter has been introduced recently. It lets you convert normal files into professional PDFs. You can change the formatting and make use of the security feature to protect confidential data.
If you find the need of a converter for word file or any other file format such as PDF, PPT, and Excel, you can choose an online tool for editing such as SodaPDF for instant results. This can be useful in case the UPDF converter doesn't work on your device or browser.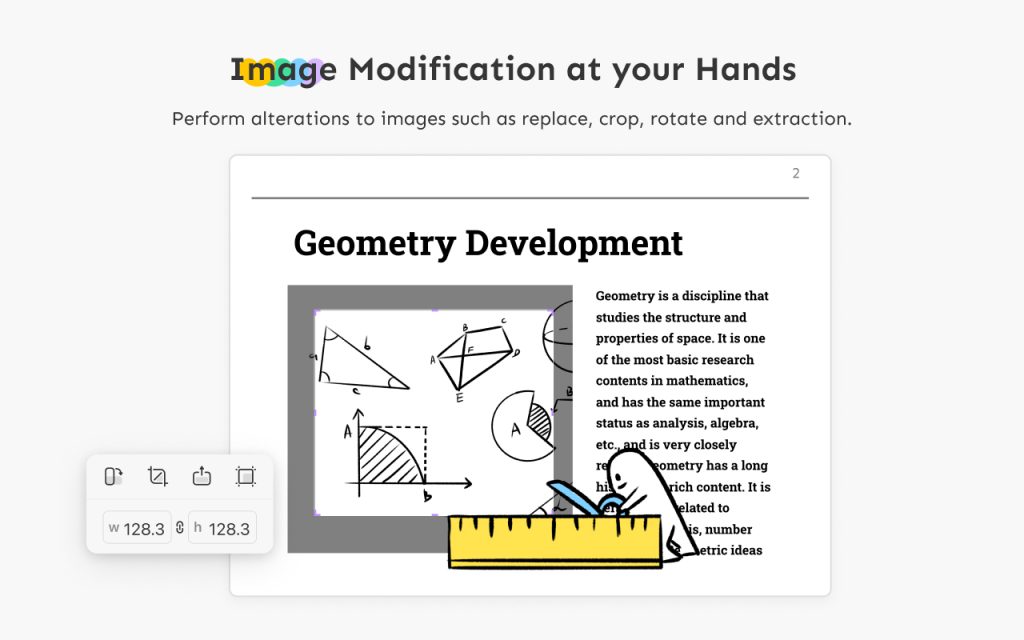 The Key Benefits of UPDF
UPDF is a unique, productive, delightful, and free PDF editor that makes diverse possibilities come to life on your PDF documents. Let's now delve into its key benefits.
No other PDF editor is free except UPDF. It is one of a kind. You do not have to take out your credit card. Sign up, edit your file, and log out.

UPDF has a phenomenal design. The interface is tailored to meet the requirements of varying users. You may navigate it without any trouble.

UPDF is known for being powerful and fast. They are capable of managing heavy workflows. You can edit many PDF documents within a short period.

UPDF is meant for modern-day individuals. It stands in their position and provides free solutions to everyone. 
Frequently Asked Questions
Below are a few questions that people have about UPDF, the best PDF editor. Please check them out and things will become simpler.
How can I download and install UPDF?
Downloading and installing UPDF is quite simple. The Windows users must visit the UPDF website and click on the 'Get It Free' button. Download the .exe file and double click on the .exe file for installation.
The Mac users must visit the Mac app store. They must look for UPDF and click on the 'Get' button. The editor will be available on your Mac computer. We hope we have answered your question on how to edit a PDF on Mac
In which language does UPDF work?
UPDF is found in many languages like English, German, French, Portuguese, Italian, Spanish, Korean, Japanese, Russian, Chinese Simplified, and Chinese Traditional.
Will all my files be safely stored?
Unlike the online tools, UPDF is a desktop software meant for Windows and Mac. You do not have to upload files to the internet. They can remain safe in the local storage.
How to get in touch with the UPDF support team?
The UPDF support team is available from Monday to Friday during the standard business hours. Send an email to support@superace.com. You may also send a message via the Contact Us page.
How will I learn to use the different features of UPDF?
The UPDF features are extremely intuitive so you can learn it easily. Just consult the user guide.
UPDF is the free premium PDF editor of the world. The user-friendly interface, phenomenal design elements, and robust functionality makes it ideal for professional, business, and academic use.
UPDF is a versatile file management application with comprehensive features that would let you organize your digital files and keep them safe under all circumstances. It easily connects to your PC over a single WIFI network and ensures advanced features like PDF annotations, cloud sharing, multi finger selection, security space, and password protection.
Now that you have a detailed idea about UPDF, please try using it unhesitatingly. UPDF will add many new features down the road such as PDF conversion, which is already mentioned above. Others include OCR, sign PDF tools, and create & fill forms.