cryptocurrency
Diversify Your Portfolio With These Utility Crypto Coins: Polkadot (DOT), Stellar (XLM) And Calyx Token (CLX)

Cryptocurrency has made many investors rich. But in order to generate massive returns, you need to pick the right investment. Here are three tokens with great potential.
Understand The Dynamics Of The Market
With the advent of Bitcoin (BTC), several cryptocurrency projects have emerged with intriguing use cases, which have changed the blockchain technology landscape.
The Polkadot (DOT) Technology framework lets developers launch chains and applications based on a shared security model without attracting enough miners or validators to secure their own. Its parachains can be connected to external networks through bridges like Bitcoin (BTC) and Ethereum (ETH).
With very low commissions, the Stellar (XLM) platform allows multiple currency exchanges with higher transaction speeds than any other blockchain network.
This article will also study how the Calyx token (CLX), an upcoming cryptocurrency in the DeFi space, can transform the traditional token swaps system.
You Should Consider These Tokens
Polkadot (DOT)
Gavin Wood founded Polkadot alongside co-founders Peter Czaban and Robert Habermeier in 2016.
In 2020, Polkadot (DOT) introduced several new technical features to achieve its ambitious goal: to facilitate a global network of computers to run blockchains on which users can operate their blockchains.
Polkadotutilises two major kinds of blockchain technology and a connecting mechanism called Bridges, which helps connect those two.
Transactions are finalised on the relay chain, the primary network which allows the processing of over 1,000 transactions per second. Alternatively, parachain is a user-created network that can be tailored to meet users' specific requirements and is linked to the main network using bridges.
Polkadot (DOT) is one of the best-funded blockchain projects ever, and the team believes that its design will make transactions more private and efficient, enabling the blockchain to process more transactions without disclosing user data to the public network.
Stellar (XLM)
The development of Stellar (XLM) is led by a non-profit organisation called Stellar Development Foundation. With Stellar, users can send crypto-to-fiat transfers and vice versa across multiple currency pairs easily and securely.
It is a decentralised open-source protocol, and its monetary unit is called Lumen, its native cryptocurrency.
Stellar (XLM) aims to reimagine the market for currency exchange, and through Stellar's services, anyone can transfer everything from traditional currencies to tokens representing new and existing assets.
Lumens (XLM) can then be used to trade these assets between users (across borders) with less friction.
The software used to power the Stellar network is called Stellar Core which can be run in different ways depending on a user's needs.
Another Stellar network, the Stellar Anchors, performs a significant network function in accepting deposits of currencies and assets, issuing new representations of these assets on Stellar, and establishing the requirements of Stellar users.
In many ways, Stellar (XLM), having a current market capitalisation of over $3 billion, has similarities to Ripple (XRP), another protocol intended to assist financial institutions and payment providers, but the built-in order book that keeps track of the ownership of Stellar assets makes it unique.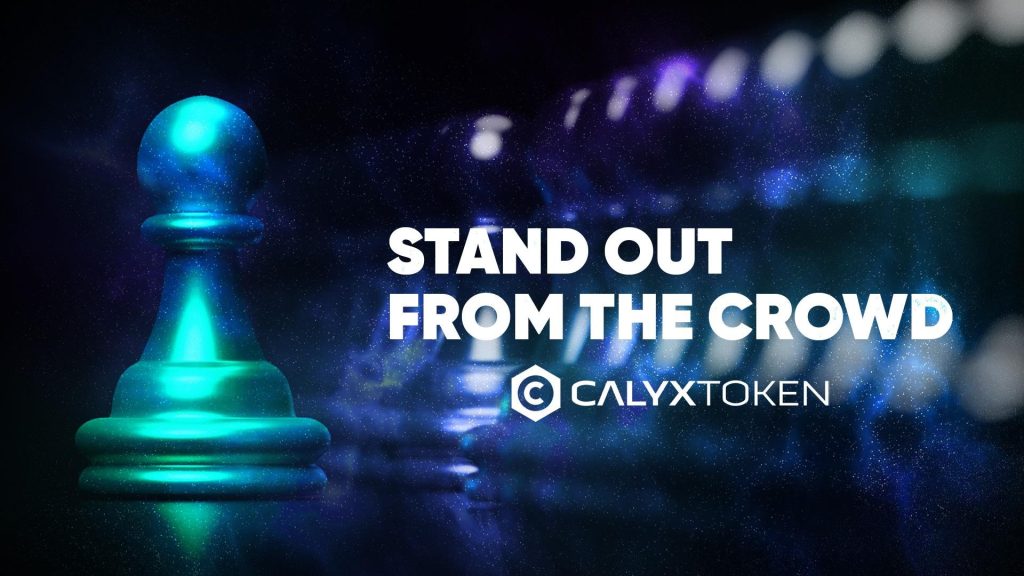 Calyx Token (CLX)
With the slogan "enabling instant, secure and trustless exchange of tokens across DeFi at the best prices," the Calyx token (CLX) seems the perfect solution to eliminate inefficiencies in the cryptocurrency market.
CLX, the governance token of the Calyx Network, is an ERC20 token that will be crucial in achieving global economic, treasury, and governance objectives.
Calyx Token (CLX) will offer a lot of benefits to the community and use it for in-app token swaps. It comprises Staking Rewards, Liquidity Incentives, Token Burning, an embellishment to the token's character and many more.
While Staking rewards will be provided when users put their CLX token on stake, liquidity pool members would receive rewards for participating in different liquidity protocols that serve a variety of DeFi use cases.
Instead of implementing a single liquidity protocol, they will establish a hub of diverse liquidity pools to capture all important trends in the DeFi space.
With their objective of eventually forming a CalyxDAO network (community-driven), the DAO members will have access to CLX Treasury funds for the development, growth and marketing of Calyx Token.
Furthermore, Calyx Token (CLX) places a high value on security and will conduct a series of smart contract audits across various features in their ecosystem.
Through its CalyxSwap network, users will be able to exchange their tokens at the best price among all aggregated liquidity sources.
Thus, tokenised cryptocurrency trading will be made possible by establishing a permissionless protocol for sourcing liquidity from various liquidity sources with the support of the Calyx Token (CLX), a community-driven project which allows trading and token swaps at attractive prices.
Polkadot (DOT), Stellar (XLM), and other popular cryptocurrencies have already shown that investing in cryptocurrencies early may result in exponential returns.
On the other hand, Calyx Token looks poised to become one of the most expensive coins present, given its characteristics. Calyx Token (CLX) is committed to becoming a community-driven DAO platform, as shown by the fact that token holders may vote and participate in choices that will define the protocol's future.
Join Calyx Token's Presale:
Presale: https://presale.calyxtoken.io/register
Website: https://calyxtoken.io
Telegram: https://t.me/CALYX_TOKEN_OFFICIAL