Technology
Grab Your Christmas Gifts at 7th Anniversary Celebration of PITAKA
PITAKA is a brand known for innovations using premium composite materials and ingenious design. Seven years have passed since they started to make phone cases using aramid fiber.
The birth of PITAKA can be traced back to a simple product. In 2015, PITAKA found that when people want to attach the mobile phone to the magnetic car holder, they must attach additional magnetic pieces outside the phone case. They couldn't stand the troublesome and ugly products, so PITAKA developed a phone case that can be directly attached to the car mount. Half a year later, the MagEZ Case for phones, the world's first aramid fiber phone case embedded with magnetic plates, was born.
In these years, PITAKA has been upgrading their phone case design to better suit people's needs. They made the one of the lightest and thinnest aramid fiber phone cases from 600D aramid fiber. This year, they upgraded the magnetic phone case to the third generation, the MagEZ Case 3 for iPhone 14 series, which is the lightest and thinnest iPhone 14 case with MagSafe magnets.
Fusion Weaving, New Case Style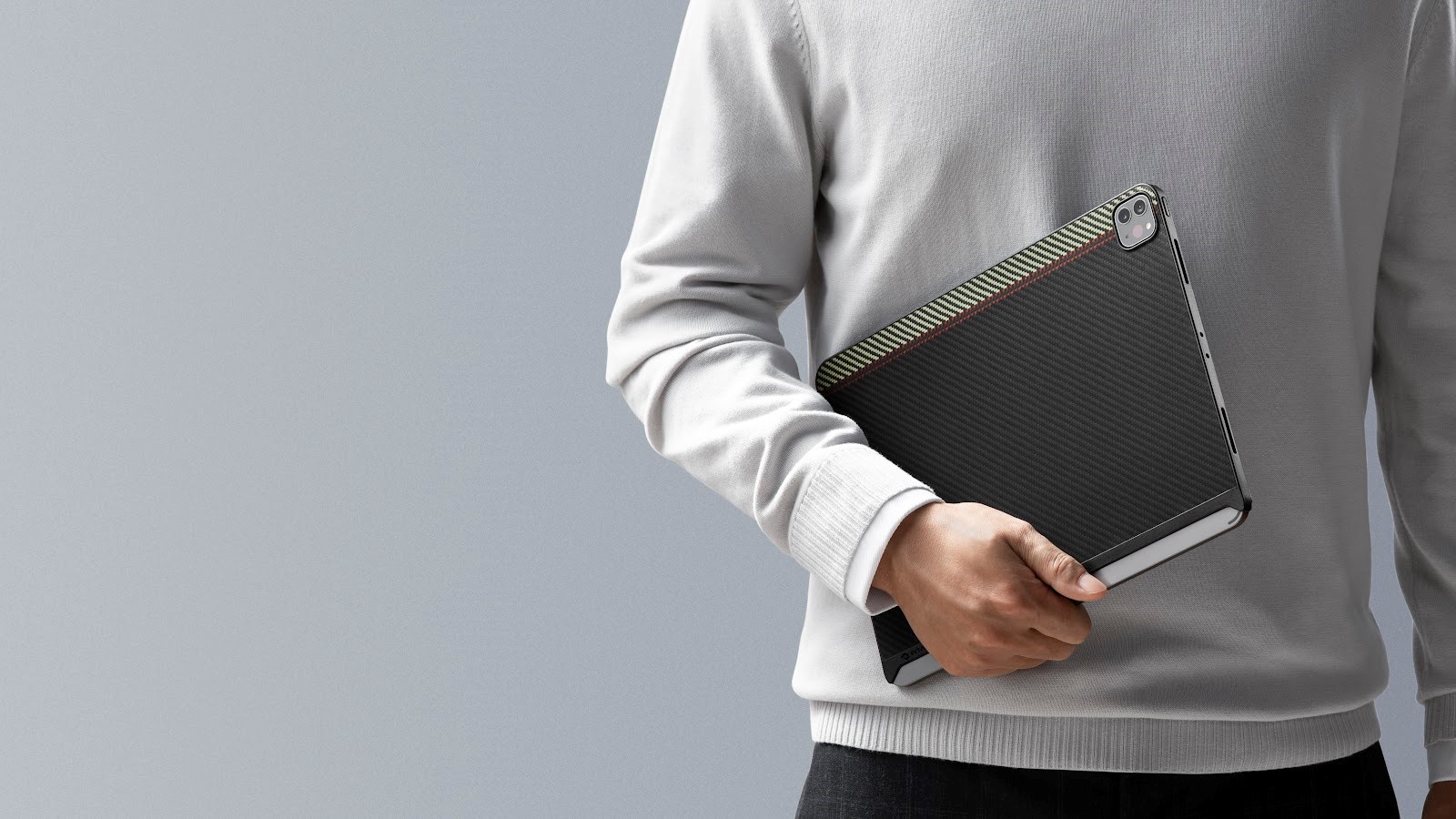 Using premium materials sets PITAKA apart from others and is an essential part of their design. They selected high-performance, innovative composite materials, such as aramid and carbon fiber, which are widely used in aviation.
Fusion Weaving technology represents PITAKA's ultimate exploration of materials. The aramid fiber is woven into thread, dyed into black and gray, and woven into a piece of cloth with the classic black and gray twill pattern. Over 40 processes, such as vacuum forming, laser cutting, skin-friendly paint coating, and manual polishing, are used to create a classic phone case. To explore the ultimate potential of aramid fiber and break through the limitation of color options, we went through 10,215 hours of testing, hundreds of weaving style comparisons, and trying dozens of techniques. As a result, we successfully brought the classic aramid fiber case to the next level. The Fusion Weaving case series includes – Overture, Concerto, Rhapsody and Sonata.
The unique fusion weaving designs can be found on PITAKA's phone cases, iPad cases, and cases for many other accessories.
Magnetic iPad Product System that Boosts Productivity
After making the first magnetic phone case, PITAKA began to build a magnetic product system for smartphones, which includes magnetic phone mounts, magnetic power banks, magnetic wallets, etc.
With this experience, they built a similar system for iPad starting from 2020 to help boost users' productivity.
The iPad Pro case is one of the very cases that are compatible with Apple's Magic Keyboard. Then they made the MagEZ Folio, a tri-fold cover that fully protects your iPad while providing a comfortable viewing angle for drawing or writing anywhere.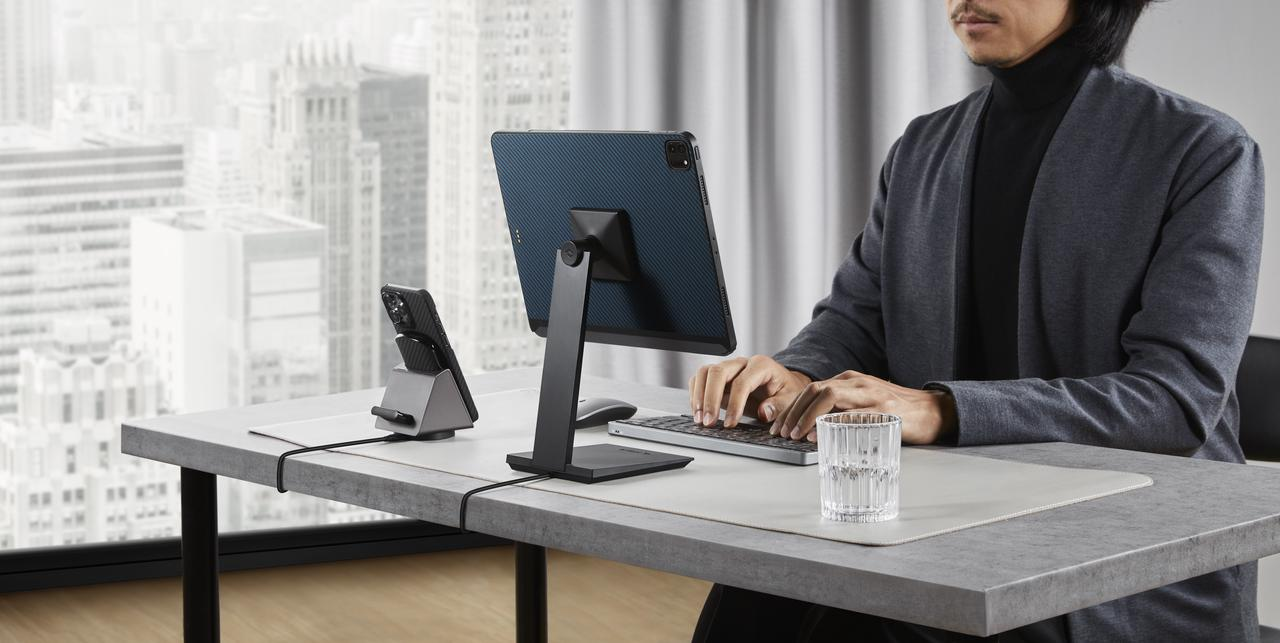 The MagEZ Stand is a 360-degree rotatable tablet stand that can be tilt up and down for a comfortable eye level when you work. Just magnetically attach your iPad using the PITAKA case to the stand, add a Bluetooth keyboard and mouse, and you can turn it into a desktop computer. Moreover, PITAKA launched a charging stand last year which can wirelessly charge your iPad Pro when using with the MagEZ Case Pro.
And the FlipBook Case is a minimalist bag that makes carrying your iPad Pro and Magic Keyboard easier. Once installed, the FlipBook Case and the Magic Keyboard become one piece. Open the bag, the keyboard opens, and you can get down to work. Close the bag, everything folds, and you're good to go. It allows you to work with your iPad Pro and Magic Keyboard anywhere you go.
The World's First Carbon Fiber Watch Band
Made of 1K carbon fiber, PITAKA's carbon fiber watch band is extremely lightweight and comfortable to wear all day. The patented magnetic strap makes it effortless to install or uninstall the band.
More importantly, the black and grey carbon fiber look easily adds style to your everyday life. The carbon fiber watch band is compatible with any Apple Watch model including the Apple Watch Ultra and Series 8.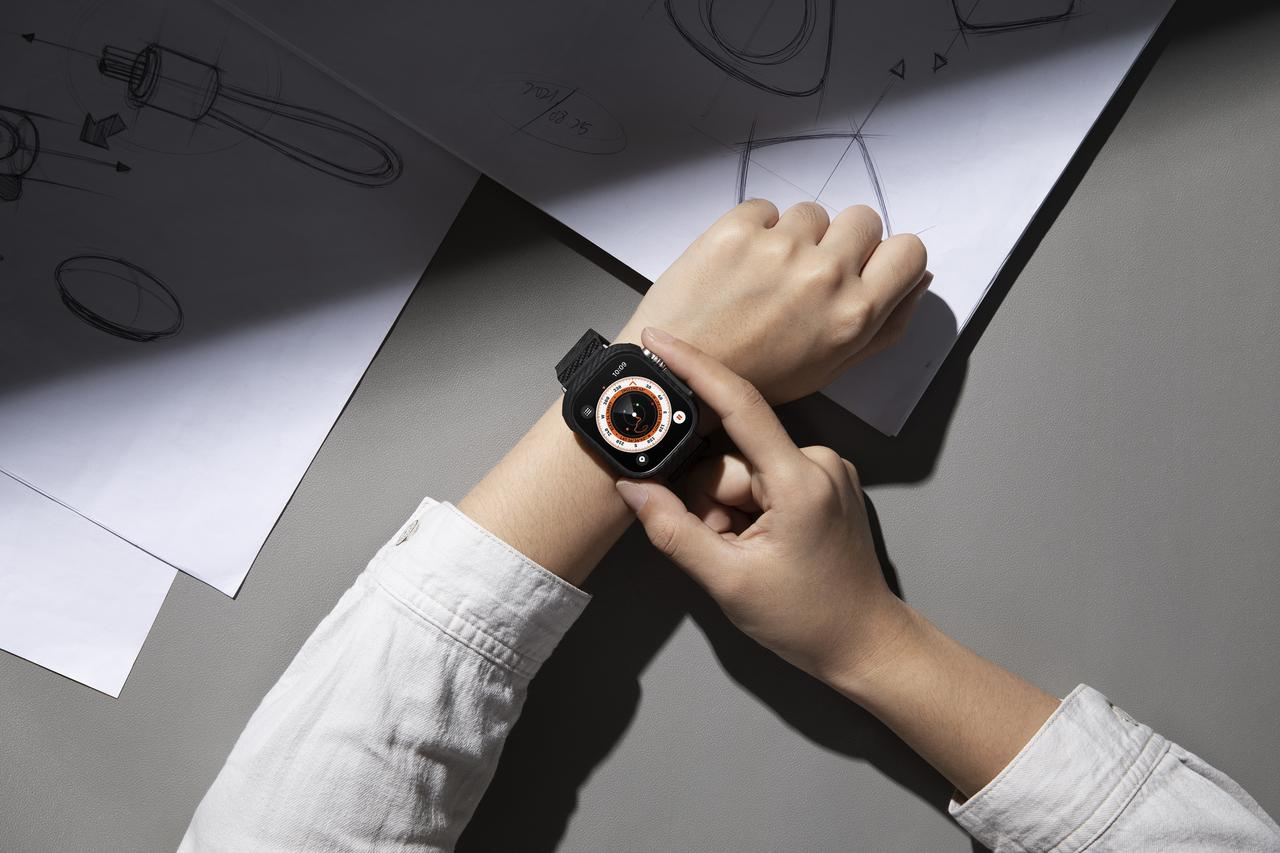 On the other hand, PITAKA also offers Apple Watch cases that feature the same cool and fashionable style. Made of aramid fiber, the case is also lightweight and comfortable.
As Christmas draws near, it's gift time again. If you're finding it difficult to buy holiday gifts this year, take a look at the products mentions above. They are excellent gifts for Apple fans, tech and gadget lovers.
To find out more about PITAKA:
Amazon Store:https://amzn.to/3D6cm3t
Website: https://www.ipitaka.com/
Facebook:https://www.facebook.com/ipitaka.gb
Instagram:https://www.instagram.com/ipitaka.gb/
For business, press, or media inquiries, please contact: charlotte.jia@ipitaka.com