Technology
KYND streamlines Lombard Odier's investment portfolio cyber risk management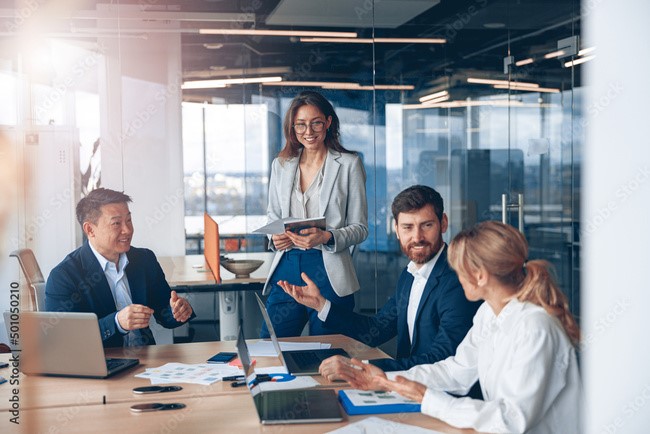 Today, KYND Limited announced that Lombard Odier Investment Managers, a global wealth and asset manager, has adopted KYND Signals, KYND's advanced portfolio risk management solution, which supports improved cyber due diligence processes within the investment lifecycle and provides enhanced risk-based investment decisions.
The cost of cybercrime globally is estimated to reach $6 trillion by the end of this year, and this figure is expected to hit $10.5 trillion by 2025, further escalating existing investor concern over cyber security within investment portfolios. Devastating ransomware and distributed denial-of-service (DDOS) attacks, high-impact data breaches, and far-reaching supply chain incidents can adversely impact a company's financial performance, share value, brand reputation and trust amongst its shareholders, business partners and clients. Alongside increased regulatory requirements and expectations around security and data protection, the need for a proactive approach to cyber risk management has never been more critical for investment teams to ensure the financial stability and long-term business viability of their portfolio companies.
Lombard Odier has selected KYND to implement continuous risk monitoring and actionable threat intelligence as an integral component of their portfolio management. As part of this partnership, Lombard Odier's investment teams will now benefit from access to KYND Signals. This trailblazing service transforms the way investment firms identify, manage and mitigate complex cyber risks across their assets by providing an advanced, targeted portfolio vulnerability insight, including expert cyber advisory support and prioritised remediation guidance to help investment firms and their portfolio companies stay ahead of the dynamic cyber threat landscape.
Andy Thomas, KYND's CEO and Founder, said: "We're delighted to be partnering with investment experts Lombard Odier and further extending our unparalleled cyber risk monitoring and management capabilities into the asset management field. The rapid advancement of today's digital threats calls for a greater focus on cyber defence, yet it's more arduous than ever for investment firms to stay current with the constantly expanding attack surface. Our brand-new partnership allows a proactive approach to addressing cyber risk within portfolio management, giving Lombard Odier's team the ability to uncover and evaluate the risk in their portfolio."
About KYND
KYND is on a mission to make complex cyber risks easy to understand and manage. KYND's pioneering technology makes assessing, understanding, and managing cyber risks easier and quicker than ever before. Recognising one size doesn't fit all, KYND has designed made-to-measure CyberTech products that work for any size business, from any industry, anywhere in the world.
KYND's unparalleled cyber risk management tools not only enable better-informed investment decision making by providing instant insight into investments' cyber risk profiles but also help reduce portfolios' risk exposure with continuous threat monitoring and alerts.
For more information about KYND, visit: https://www.kynd.io/
For press enquiries, contact: press@kynd.io
● Follow KYND on LinkedIn @KYNDCyber
● Follow KYND on Twitter @KYNDcyber