Charities
What is Microsoft Volunteer Management? 9 Effective Strategies for Nonprofits to Maximize Volunteer Communication (2023)

Effective volunteer communication is crucial for nonprofit organizations that rely on volunteer activities. By maintaining clear and consistent communication throughout all stages of the volunteer process, organizations can increase their chances of achieving high-quality results and successfully fulfilling their mission. To achieve this, nonprofits must carefully consider the development of various communication channels that facilitate a smooth flow of information among team members.
What is Microsoft Volunteer Management?
The Microsoft Volunteer Management application is designed to meet the varied needs of nonprofit organizations, including streamlining tasks aimed at improving volunteer communication. Organizations can use the application to establish a seamless process to develop efficient communication channels, thereby minimizing the likelihood of workplace misunderstandings.
Among all the available office tools, the Microsoft volunteer management program offers nonprofit organizations access to grants and digital resources that support their mission. These tools are particularly useful for organizing operations, improving communication channels, and tracking volunteer responses and other necessary details to enhance communication within the organization. 
By utilizing these tools, nonprofits can significantly improve their functioning, increasing volunteer engagement and information flow across all stages. However, organizations must apply for a spot, and if approved, they can take advantage of Microsoft's volunteer management resources.
To ensure that they can improve the quality of volunteer communication, organizations must be strategic about their operations and steps for different tasks. With the help of a few efficient strategies, nonprofits can ensure that they boost communication for their volunteer teams and enhance the performance quality of their work. Here's a look at a few of them that organizations can follow.
9 Efficient Strategies to Boost Volunteer Communication
1. Develop a Clear Communication Plan
Develop a concise communication plan outlining how you will communicate with your volunteers. Identify the channels you will use, such as emails or group chats, the frequency of communication, and the type of information you want to share. It will help establish more clarity for all communication requirements, thus improving the quality of information flow.
2. Use Technology
Use technology to streamline communication with volunteers. Use volunteer management applications, such as volunteers for Salesforce, dedicated texting, social media, and online communication platforms. These are simple yet efficient ways to reach volunteers quickly and easily, reducing the risk of interruptions or lost information when sending out details between volunteer teams.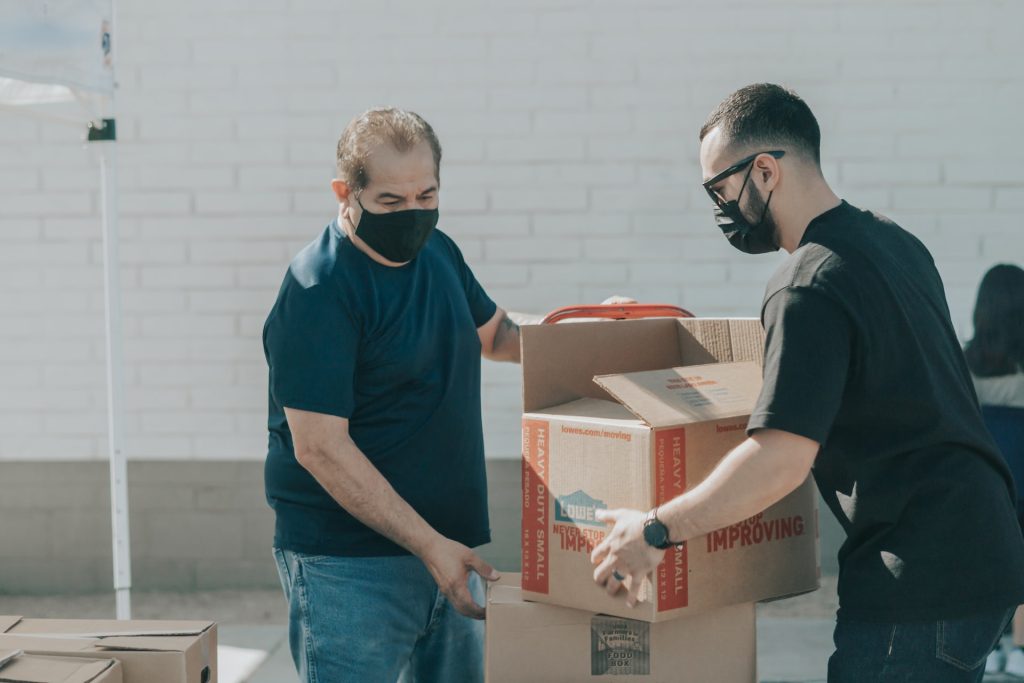 3. Segment Volunteers
Segment your volunteers based on their interests, skills, and availability. It allows you to tailor your communication to each group's needs and preferences. It will also help ensure that you send targeted information to each segment instead of mixing up details that leave room for misunderstandings and communication interferences.
4. Personalize Communication
Personalize your communication by using volunteers' names and acknowledging their contributions. Personalization allows nonprofits to add a sense of relatability that resonates with volunteers and pushes them to open up with their teams and improve communication. It shows that you value their work and encourages continued participation.
5. Provide Regular Updates
Provide regular updates on the organization's activities, events, and progress. It keeps volunteers informed and engaged and helps them feel like they are part of the organization's mission. When volunteers feel like they belong, they are more likely to improve their communication and performance for their volunteering responsibilities.
6. Encourage Feedback
Encourage volunteers to provide feedback on their experiences with the organization. Feedback can help you identify areas for improvement and make changes that better meet volunteers' needs. It allows organizations to boost volunteer satisfaction, which plays a significant role in influencing overall communication.
7. Celebrate Successes
Celebrate the achievements of the organization and its volunteers. It is a helpful way to encourage volunteers to open up and coordinate with other team members. It helps build a sense of community and reinforces the need to continue doing meaningful work and building better communication at all stages.
8. Recognize Volunteers
Recognize and appreciate volunteers for their contributions. Appreciating volunteers for their efforts allows them to feel like they belong, thus encouraging them to communicate more within the nonprofit. Organizations can do this through thank-you notes, awards, or public recognition at events.
9. Provide Training and Support
Provide training and support to volunteers to help them succeed in their roles. Training allows volunteers to get acquainted with the organization and feel free when working, thus leading to higher communication levels. It can include training sessions, mentorship programs, and resources that help volunteers develop new skills and knowledge. 
Endnote
Volunteer communication is crucial to all nonprofits carrying out several volunteering operations. To ensure their success, organizations must take up efficient communication strategies to facilitate a smooth flow of information at all stages and build a sense of belonging between teams. By following a few efficient methods, organizations can improve their look at volunteer communication and take better measures to grow communication at all operational stages.