Technology
Soul App Dominates 2022 Awards: Innovative Technology Paves Its Way for Social Metaverse Leadership

Recently, Soul App received the 2022 DoNews Ling Feng Award and was named the 2022 Innovative Enterprise of the Year in the "2022 China.com – Technology Enterprise Pioneer List," organized by the China Internet News Center. These recent achievements are a testament to the platform's exceptional performance and commitment to innovation. Demonstrating its expertise in ecological security governance, Soul App was also invited to attend the "2022 Network Security Governance Mechanism Summit" hosted by the Mediation Working Committee of the Internet Society of China. Additionally, Soul App was featured in the "2022 Network Security Operation Service Mechanism and Network Anti-Fraud Response Report," further showcasing its commitment to maintaining a secure and trustworthy online environment.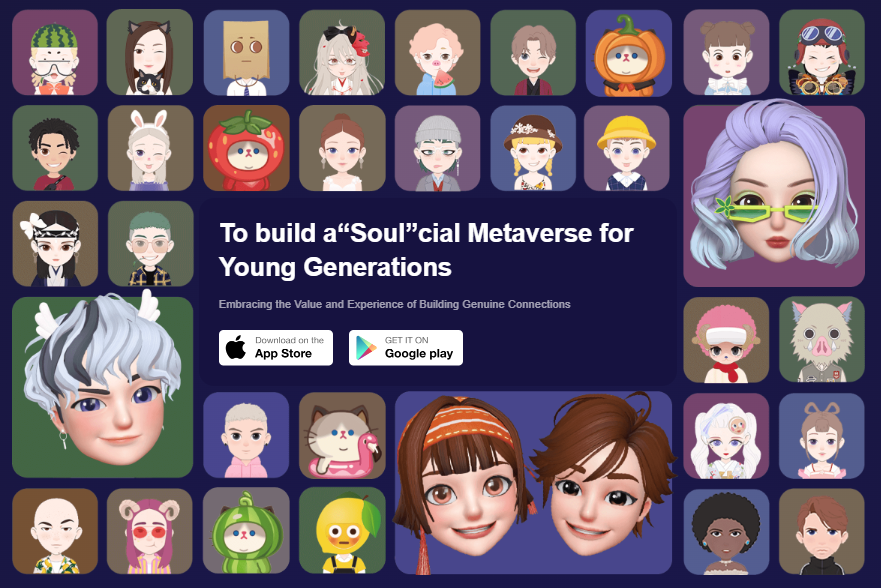 A glance at the two awards.
The DoNews Ling Feng Award primarily targets outstanding products and applications for the year and is chosen by the company after considering the opinions of consumers, industry insiders, readers, and other stakeholders. Meanwhile, China.com evaluates technology enterprises based on their value creation ability, social performance, environmental performance, governance performance, and information disclosure. The final selection includes 14 Brand Influential Enterprises of the Year, 9 Innovative Enterprises of the Year, 11 Pioneer Enterprises of the Year, and 6 Innovative Products of the Year.
What makes Soul App excel to win the honors?
Soul App is a cutting-edge open social networking product. Since its launch in 2016, the platform has adhered to its innovative model, technology, and development philosophy, actively taking on social responsibility and creating greater value for users, the industry, and society.
Unlike traditional social products, Soul App does not emphasize superficial factors such as physical appearance and geographical location. Instead, it focuses on spiritual resonance and shared interests, insisting on inclusivity and innovative product design. The platform connects users precisely through personalized avatar creation, social squares, and big data analysis matching, reducing social pressure while providing a more immersive and comfortable social experience for young users.
In early 2021, Soul App introduced the concept of the "social metaverse" for the first time in the industry. The platform is dedicated to creating a parallel, real-time online world alongside reality using new technologies and formats, such as its self-developed LingXi System and NAWA engine. Launched in 2022, the NAWA engine is an integrated SDK that combines AI, rendering, and image processing, offering various image processing and 2D/3D rendering capabilities, including avatar expression control, beautification, cartoonization, and more. This enables users to shape scenes efficiently and cost-effectively, lowering the barrier for users to participate in building metaverse environments.
Soul App has innovatively proposed five key features of the social metaverse: avatars, social assets, economic system, inclusiveness, and immersion. On the platform, users can sell the avatars they create in the marketplace and receive a share of the profits (Experience to Earn), enabling them to earn through platform co-creation.
How does Soul App cultivate a safe and cozy online environment?
Soul App has introduced a dynamic verification feature and several anti-fraud mechanisms using AI identification and illegal production detection technology. By establishing robust risk control measures encompassing technical R&D, product design, and multi-party collaborative enforcement, Soul App has developed a comprehensive, dual-engine ecological security governance model. This model consists of four key components: authenticity verification, platform enforcement, user education, and crowdsourced governance, all working together to create a secure and trustworthy online environment.
In the fourth quarter of 2022, Soul App concentrated its efforts on four key areas of user safety and ecosystem development: managing diversion fraud, promoting harmonious and safe ecology, combating false content, and implementing one-click solutions against online violence. These comprehensive governance initiatives enabled Soul App to achieve remarkable results and once again demonstrate its commitment to maintaining a safe and secure user experience.
In social networks, occasional occurrences of online violence have become powerful tools for causing harm. To combat online violence, Soul App has developed a comprehensive prevention and control strategy. For example, Soul App introduced a one-click online violence prevention feature. If users encounter offensive or abusive language, or vulgar and explicit harassment, Soul App will automatically trigger a "Self-closing Today" alert. Upon activating the "Self-closing Today" function, users will no longer receive messages from strangers.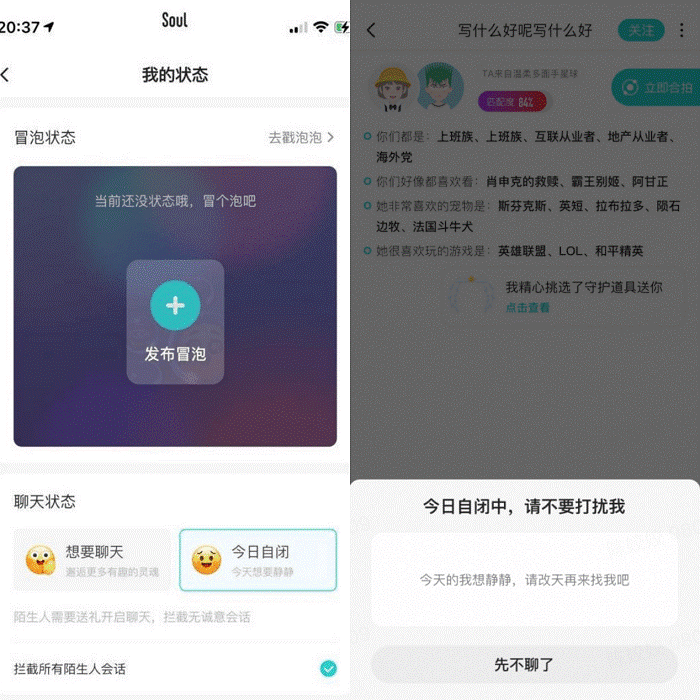 Additionally, Soul App takes a firm stance against abusive attacks, gender antagonism incitement, geographic discrimination, and other forms of online violence across various settings and features, including private chat conversations, content squares, and games. Moreover, when users receive multiple reports for personal attacks, Soul App restricts their commenting functionality and prompts them to sign a "friendly interaction statement." Users can resume posting comments only after signing the statement. Soul App has also activated a comment ban feature in content squares, allowing publishers to customize the selection of users permitted to comment on their posts.
In conclusion, these accolades and praises highlight Soul App's ongoing dedication to creating an engaging and immersive social metaverse experience for its users, while cementing its position as a leading technology enterprise in the industry. The recognition from renowned platforms and institutions further validates the platform's successful growth trajectory and its unique contributions to the rapidly evolving social metaverse landscape. In the future, Soul App will continue to provide a safe, warm and open platform for all users.